After deciding to play in his native Czechia instead of the NHL last season, David Krejci will be returning to the only NHL team he has ever known, with the Boston Bruins announcing on Monday he would be coming back on a one-year deal worth $1 million.
The contract, the Bruins said, has an additional $2 million in performance-based incentives.
The news of Krejci's decision came mere hours after Patrice Bergeron, the team's captain who had been mulling his future for months, agreed to a one-year deal with Boston as well, reuniting the longtime teammates.
The announcement, like Bergeron's was preceded by a cryptic video the Bruins shared on social media, this one a gif of Krejci smiling.
Krejci's time with the Bruins organization dates back to 2004, when he was drafted in the second round (63rd overall). Since making his debut during the 2006-07 season, Krejci has registered 215 goals, 515 assists, and 730 points through 962 career regular-season games.
He was a massive contributor to the Bruins' Stanley Cup championship in 2011, tallying 12 goals and 23 points in 25 games en route to hoisting the Cup, and was also a key driver during Boston's Cup Final runs in 2013 and 2019.
When announcing he would be leaving to play at home last summer, Krejci called himself a "a Bruin forever," writing in his statement that "this is not goodbye, I will not be a stranger," before saying he would see fans at TD Garden soon.
Most assumed that would mean in the stands, or the press box, or, somewhere down the line, in a managerial role.
Instead, it will be on the ice, skating in a 15th season wearing black and gold.
August 8, 2022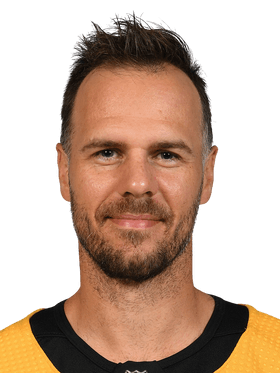 ---
SIGNED BY
Boston Bruins
CONTRACT TYPE
Free Agency
SALARY CAP HIT
$1 million