The Calgary Flames and top-prospect Matthew Coronato have agreed to a three-year entry-level contract.
Coronato was the 13th overall pick in the 2021 NHL Draft and just completed his sophomore season at Harvard.
The right-shot forward had 20 goals and 36 points in 34 games for the Crimson, earning Second Team All-ECAC honours. Harvard was knocked out by Ohio State in the regional semifinal of the NCAA Tournament on Friday.
The contract holds an annual average value of $925,000.
"We love the player, we think he's had great development over two years — we'll see what happens at the end of the year," Flames GM Brad Treliving told Sportsnet's Eric Francis earlier this season.
[brightcove videoID=6323473083112 playerID=JCdte3tMv height=360 width=640]
Coronato will report to the Flames as he will not be eligible to play in the American Hockey League until next year. The Flames, with a 33-26-15 record, are four points out of a playoff spot with eight games remaining.
"I have always intended on signing with the Flames," said Coronato in an interview with Sportsnet 960's Pat Steinberg on Sunday. "I feel like I made sure that I told people that and I think people in the organization knew that was the way I felt. I'm happy the day has come."
When asked about joining the team and getting NHL experience in the midst of the Flames' push to make the playoffs, Coronato described his excitement.
"I think it's just going to be a great experience," he said. "I think there's a lot of guys there that I can definitely learn a lot from. There's a lot of guys you watch when you're a little younger as a kid and look up to. It's going to be awesome to meet the guys and really kind of pick their brains."
According to the 20-year-old, he'll be flying out to Calgary on Monday.
March 26, 2023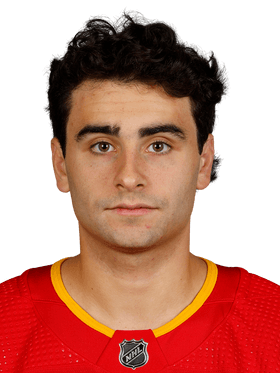 ---
SIGNED BY
Calgary Flames
CONTRACT TYPE
Entry-Level Deal