The Toronto Maple Leafs have signed 2023 first-round pick Easton Cowan to a three-year, entry-level contract.
Terms of the contract were not disclosed by the club.
Cowan, 18, had 20 goals and 53 points in 68 games with the OHL's London Knights last season, adding 21 points in 20 playoff games.
The Maple Leafs selected Cowan, a right-winger, with the 28th pick in June's NHL Draft. He was the first player chosen by the Maple Leafs by the Maple Leafs in the first round since Rodion Amirov was taken with the 15th pick in 2020.
August 10, 2023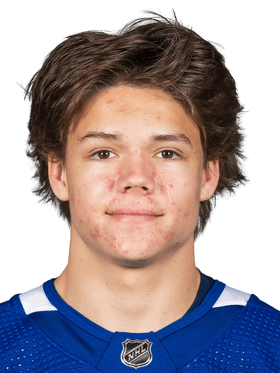 ---
SIGNED BY
Toronto Maple Leafs
CONTRACT TYPE
Entry-Level Deal