The Pittsburgh Penguins have re-signed forward Jared McCann to a two-year contract with an average annual value of $2.94 million, the team announced Friday.
McCann posted career-highs in assists (21), points (35) and power-play points (six) in 66 appearances this past year. The 24-year-old also appeared in three Stanley Cup Qualifiers games for the Penguins against the Montreal Canadiens, picking up an assist.
"Jared is a good offensive player who can play center or wing," Penguins general manager Jim Rutherford said in a press release. "We saw improvement in his play this year and feel that there is more upside to his game."
Since being acquired from the Florida Panthers in February 2019, McCann has recorded a total of 25 goals, 27 assists and 52 points in 98 games with the Penguins
Over the course of his career split between Pittsburgh, Florida and the Vancouver Canucks — who originally drafted him in the first round, 24th overall, of the 2014 NHL Draft — McCann has tallied 52 goals and 71 assists in 310 games.
September 18, 2020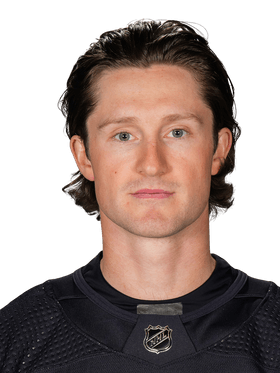 ---
SIGNED BY
Pittsburgh Penguins
SALARY CAP HIT
$2.94 million