The two-time defending Stanley Cup-champion Tampa Bay Lightning have re-signed three-time Cup winner Pat Maroon to a two-year contract extension, the team announced Tuesday.
Maroon's deal is worth an AAV of $1 million. In 45 games with the Lightning this season, Maroon has seven goals and six assists for 13 points to go along with 65 minutes in penalties.
In the summer of 2019, fresh off winning a Cup with his hometown St. Louis Blues, Maroon signed with the Lightning as a free agent and helped them win back-to-back Cups, in 2020 and 2021. Maroon is the first person since the dynastic New York Islanders in the 1980s to win three consecutive Cups.
In 613 games over 11 seasons with the Lightning, Blues, New Jersey Devils, Edmonton Oilers and Anaheim Ducks, Maroon has 108 goals and 152 assists for 260 points with 711 penalty minutes. He scored a career-best 27 goals for the Oilers in 2016-17.
Maroon, a six-foot-three, 238-pound left winger, was drafted by the Philadelphia Flyers in the sixth round, 161st overall, at the 2007 NHL Draft.
[relatedlinks]
February 8, 2022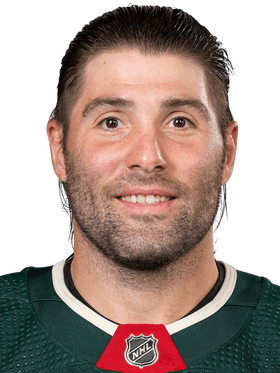 ---
SIGNED BY
Tampa Bay Lightning
CONTRACT TYPE
Contract Extension
SALARY CAP HIT
$2 million