Paris Saint-Germain heads into Wednesday's UEFA Champions League tilt with Barcelona firmly in control following a 4-0 win in the first leg.
The French champions' destruction of the Catalan giants in that opening match owed much to their dynamic attack on the night. But it was the outstanding efforts of unheralded midfield lynchpin Adrien Rabiot that also played a pivotal role in PSG's landmark victory.
Rabiot, 21, is perhaps one of the best-kept secrets in European club soccer—for now. His steady ascent within the ranks of PSG in recent years, combined with his performance against Barca last month, has alerted other top teams from across the continent about him. He could be targeted by several clubs for a summer transfer move, but for now, he has the small business of Wednesday's return match at the Camp Nou to tend to.
Here's a closer look at the young Frenchman:
CLUB CAREER
After coming up through Paris Saint-Germain's youth side, Rabiot was promoted to the senior team by former manager Carlo Ancelotti in 2012-13. He made his Ligue 1 debut in August, 2012, but only made a handful of appearances that season.
It was during the next campaign, in 2013-14, that Rabiot established himself as a regular for PSG, following a brief loan spell with Toulouse, where he scored his first professional goal. Since his return, Rabiot has been a key figure in PSG's midfield engine room, winning plaudits for his poised and composed performances in front of the defence.
THE BARCA GAME
Angel Di Maria, Marco Verratti, Julian Draxler and Edinson Cavani garnered most of the headlines for leading a PSG attack that overwhelmed Barca in the first leg, especially in transition. But it was a balanced effort from the home team.
Rabiot was outstanding in the destroyer role, ably abetted by Blaise Matuidi—the duo combined to swarm Barcelona, throwing the usually influential Sergio Busquets off his game. Rabiot was the perfect combination of elegance and physical domination, protecting his back line, winning the midfield battle against his Barcelona counterparts, and stifling the influence of Barca's MSN trio on the night.
ZIZOU PRAISES RABIOT
Among those who lauded Rabiot for his showing against Barcelona in the first leg was none other than Real Madrid manager—and French icon—Zinedine Zidane.
"They really made a big, big game. It was a great victory for [PSG] and, if there was perhaps someone to stand out that impressed me, all were impressive, but it is true that Rabiot was exceptional," Zidane said.
TRANSFER WATCH
Rabiot, a France international, has been regularly linked with transfer moves to the Premier League, most recently with Arsenal and Tottenham. He actually asked PSG for a move in January 2015, less than a year after he signed his current contract, which is set to expire in 2019.
His future at PSG has been the subject of speculation for quite some time, and his recent showing against Barcelona has only intensified interest from other clubs.
Rabiot recently said: "If there are offers from big clubs, that obviously demands that they are considered. Clubs like Real Madrid, they are truly great clubs but, truly, the most important thing is the present and I am concentrating on what I am doing right now, that is the best thing to do."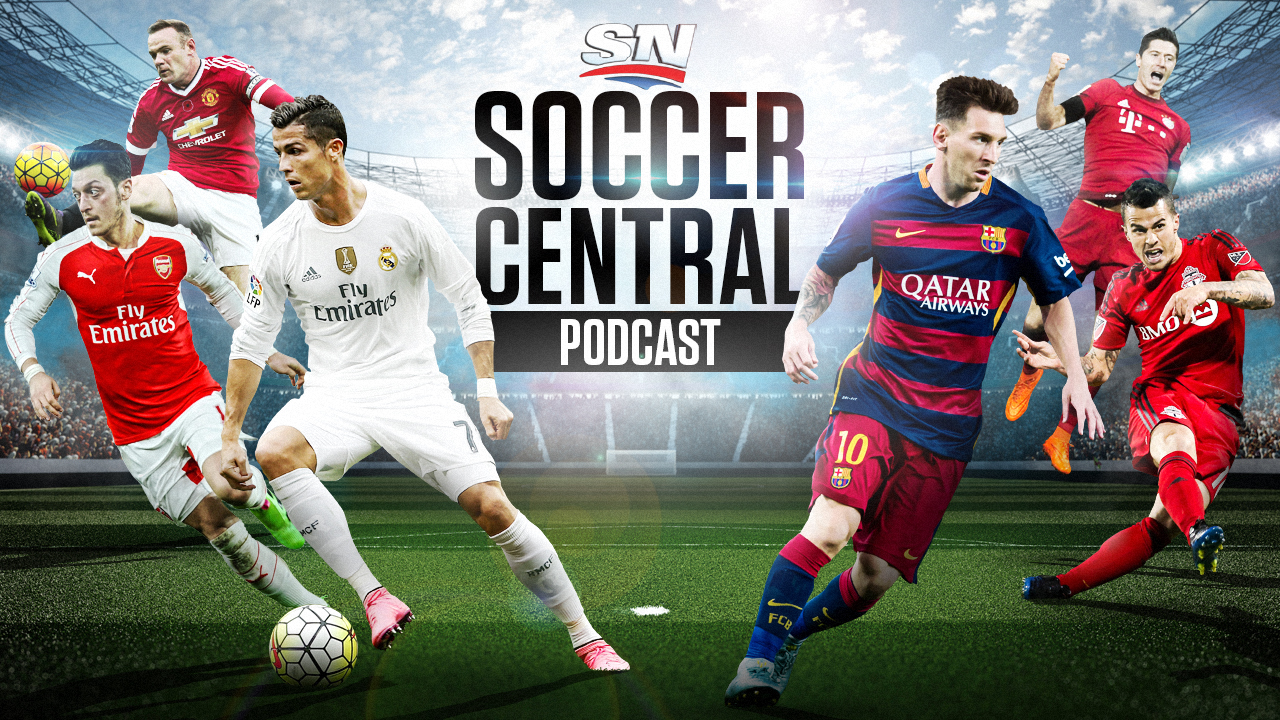 Sportsnet's Soccer Central podcast (featuring James Sharman, Thomas Dobby, Brendan Dunlop and John Molinaro) takes an in-depth look at the beautiful game and offers timely and thoughtful analysis on the sport's biggest issues.
Listen now || iTunes || Subscribe