VANCOUVER—With the Vancouver Whitecaps' season off to a rough start—the club is 0-2 for the first time in its Major League Soccer history—a bit of calm and composure could be just what the team needs.
According to coach Carl Robinson, that's exactly what Andrew Jacobson brings.
The Whitecaps acquired the veteran midfielder in a trade from New York City FC late last week in exchange for targeted allocation money.
Jacobson, 30, brings with him a wealth of MLS experience, having also suited up for D.C. United, Philadelphia Union and FC Dallas. He'll also have the opportunity to fill a dual purpose with the Whitecaps: stepping into a key role while homegrown midfielder Russell Teibert continues to miss time due to an injury, and providing leadership by example to the younger members of the club, especially 19-year-old midfielders Kianz Froese and Deybi Flores.
"I think he's calm. I think he's confident," Robinson said on Tuesday after Jacobson's first training session with the team. "You see he's a good size. He's a good player; he's got experience in this league."
The six-foot-two, 185-pound Jacobson had requested a trade from New York "for family reasons"—wanting to be closer to his home in California. But the veteran of 173 MLS games had high praise for his new team.
"They have a great reputation amongst players inside the league," Jacobsen said of the Whitecaps. "The coach has a great reputation. I think it's a place players want to be."
Jacobson, who started 33 games in 2015 for New York, has yet to play this season but says he's close to full fitness.
"I went and did full training today and felt good," he explained.
Vancouver will face Cascadia rivals the Seattle Sounders on Saturday. That team is likewise off to an 0-2 start. But as unpleasant as the early days of the season have been for the Whitecaps, the message right now seems to be: don't panic.
Jacobson, when asked for his assessment on the Whitecaps' ugly start to the campaign, dismissed the notion that there was anything missing from the team.
"The goal is to get through the whole season and get as many points as possible and get into the playoffs riding a high," he said. "So what happens in the first two games doesn't mean much."
While Jacobson's role on Saturday has yet to be announced—"Hopefully he'll try and be involved at some point on the weekend," is all coach Robinson would say—the veteran's impact as a role model could be felt immediately.
"I'll come in and I'll be professional every day, just help the team, the whole team, as much as I can," Jacobson said.
Vancouver defender Jordan Harvey, a teammate of Jacobson's in Philadelphia, echoed the notion that the newcomer's vast store of experience could help the club through some adversity. He said Jacobson should "add some grit, some bite, some composure on the ball," and described the box-to-box midfielder as someone who "has that MLS experience I think we need right now."
Coach Robinson indicated his aim was to balance that experience with the development of his young midfielders.
"They'll continue to get their chances," he said of the likes of Froese, who got the start in the season opener versus Montreal, and Flores, who started in Kansas City on Sunday (and looked extremely shaky).
But Robinson also noted that players will have to earn their minutes, and with Teibert still day-to-day—it's possible he could be back training with the team next week, he said—there's plenty of opportunity for Jacobson to step in and be a role model.
If you ask Jacobson, that's exactly why he's here.
"I think I come in and I want to be a leader," he said. "That's kind of who I am."
---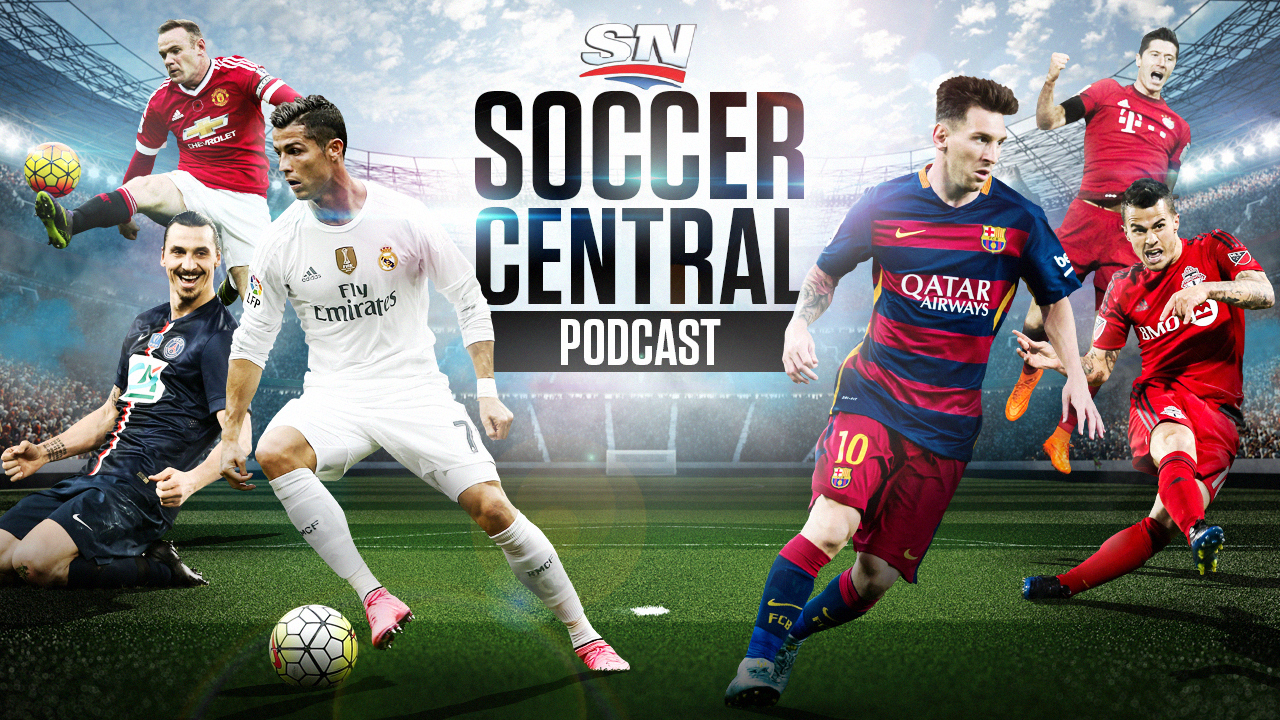 SPORTSNET.CA's Soccer Central podcast, hosted by James Sharman, takes an in-depth look at the beautiful game and offers timely and thoughtful analysis on the sport's biggest issues.
Listen here | iTunes | Subscribe to the podcast
---