Toronto FC announced on Thursday that it has acquired midfielder Armando Cooper on loan from Panamanian team Club Deportivo Arabe Unido.
Cooper will be added to the roster pending receipt of his Canadian work permit, and he could be available to play for the Reds next Wednesday when they visit Orlando City, or three days later when the Montreal Impact visit BMO Field.
The Panama international will remain with TFC until the end of the season, with the Major League Soccer club having the option to extend the loan deal into 2017.
---
Saturday programming alert: Watch Toronto FC vs. Philadelphia Union on Sportsnet 360 at 7:00 pm ET. You can also watch online at Sportsnet NOW
---
The hope within the club is that Cooper can help the Reds continue to challenge for first place in the Eastern Conference with 10 games remaining in the regular season, or even secure one of the top spots in the East that would ensure a home date in the playoffs.
So, what kind of player are they getting in the Panamanian?
Cooper, 28, has earned 74 caps and scored five goals for Panama since making his national team debut in 2006. He most recently represented Panama at the 2016 Copa America, and he played for his country at the 2011 and 2015 CONCACAF Gold Cup. Cooper was also a member of the Panamanian youth side that competed at the 2007 FIFA U-20 World Cup staged in Canada.
TFC had been looking to add an attacking midfielder to its roster in recent weeks, with general manager Tim Bezbatchenko identifying potential targets in South America and Europe. With the Reds set to enter the regular season stretch, and French midfielder Benoit Cheyrou slow to come back from a hamstring injury, the addition of Cooper should give them a valued attacking option in midfield–someone who can play a number of positions, can move the ball quickly, and link up effectively with forwards Sebastian Giovinco and Jozy Altidore.
"Armando is a very good player, very versatile. He's played on the wing, he's played in the middle of the midfield, he's played right back; he's played a number of positions. He comes with a lot of experience," coach Greg Vanney told reporters after Thursday's practice.
Cooper has spent time at a number of pro clubs during his career, including Arabe Unido in his native Panama, Godoy Cruz in Argentina, Otelul Galati in Romania and FC St. Pauli in Germany. Vanney believes Cooper's experiences playing in different leagues and for Panama in World Cup qualifying means he fits the profile of a foreign player who can quickly adapt to life in MLS.
"He's a guy who's been to Europe, he's had to live outside of his country, he's played in plenty of CONCACAF countries to know what it's like … We think this gives him the opportunity to really settle in and try to have an impact over the remainder of the season," Vanney said.
TFC's coach wouldn't tip his hand as to how he plans to deploy the Panamanian and integrate him into the line-up.
"He gives us depth and options. We'll ultimately see what the best fit is for him in the group, but we have our ideas one where he'll bring some value to our team," Vanney said.
Cooper has been deemed a "discovery signing" by the league, one of many complicated player designations under MLS' set of complex—and less than transparent—roster rules that regulate teams signing foreigners. It's also interesting to note that he joins TFC after the Aug. 3 transfer deadline. Vanney was short on details as to how the loan deal was completed while complying with MLS rules, saying only that it was "through some interesting mechanisms."
"Armando is a player we were watching over the course of this last [transfer] window. We were in discussions with him, and the discussions kept going on and on, and obviously down to the wire. We were finally able to get it done through some interesting mechanisms that I've not really seen. We didn't know if it was going to take place or not; we were prepared to move on," Vanney said.
TFC visits the Philadelphia Union on Saturday.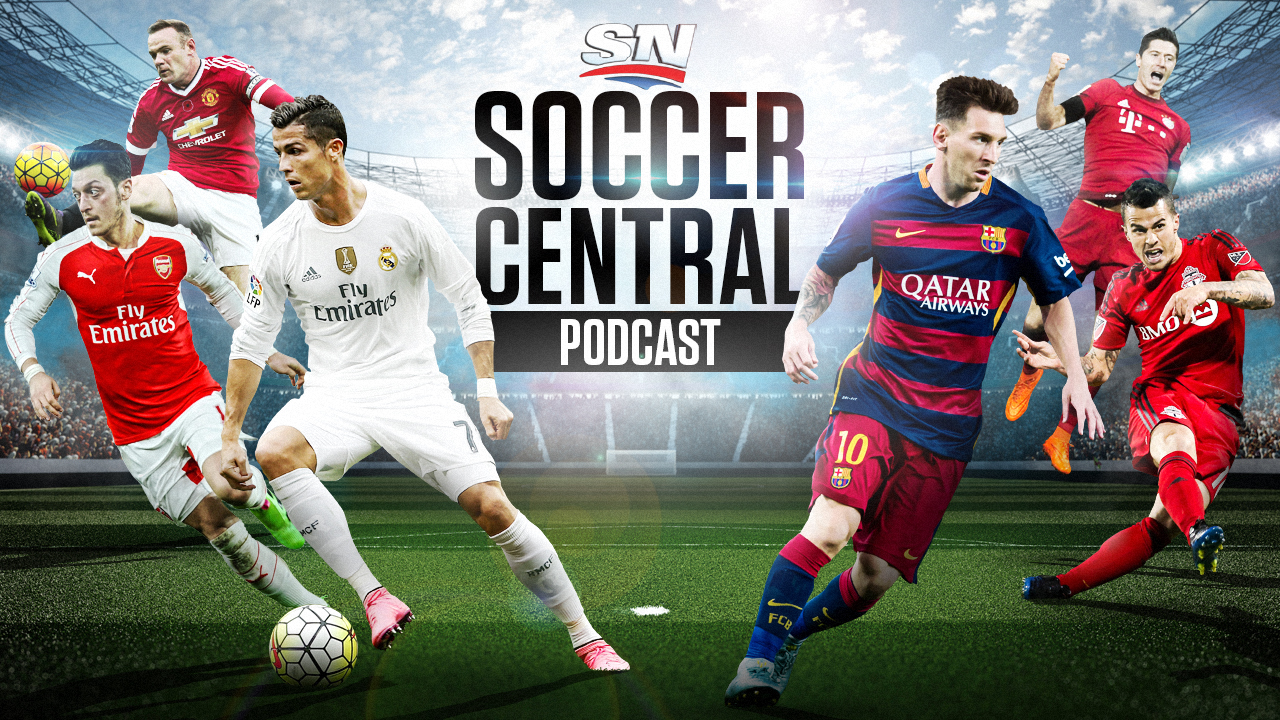 Sportsnet's Soccer Central podcast (featuring James Sharman, Thomas Dobby, Brendan Dunlop and John Molinaro) takes an in-depth look at the beautiful game and offers timely and thoughtful analysis on the sport's biggest issues.