By Pete Hall, Special to Sportsnet
LONDON – We have been here before. Arsenal are no strangers to being in a good position heading into the business end of a Premier League season, before the wheels come off and they eventually rally late to secure a Champions League qualification spot, above Tottenham.
FA Cup success, coupled with this run of qualifying for riches of the Champions League has enabled Arsene Wenger to reign supreme in this part of north London for 21 seasons. But the masses are expectant, and failure to at least fight for that elusive fourth Premier League crown could see the Frenchman finally usurped, with his contract not yet renewed beyond this season.
Fans left the Emirates Stadium on Sunday buoyed by a last-gasp win over Burnley—in football there are few greater feelings of euphoria than securing three points courtesy of a stoppage-time goal—but when they get home, sit back and evaluate what just happened on a crisp afternoon they could well experience that familiar feeling that ultimate disappointment is on the horizon.
The expectation levels have been raised due to the form of Mesut Ozil and Alexis Sanchez, and just how perfectly their two playing styles compliment each other. Both contract sagas have dominated the headlines for most of the season, with Sanchez's future of particular concern to fans, so much so they unveiled a bizarre banner of Sanchez with his dogs pre-match to make the Chilean feel at home. Desperate times call for desperate measures.
However, such an innocuous joke could be deemed emblematic of a wider problem at the Emirates—nobody takes a Gunners title challenge seriously.
There is often such a strange feeling around the stadium. Fans arrive very late, and are more concerned with taking selfies and filming their experience than the action on the pitch. The players have come under criticism for their usage of social media after games too, with certain individuals accused of losing focus at the expense of getting that extra dressing room celebration photograph.
Sanchez's body language as Burnley equalized at the Emirates was of a man whose faith in the Gunners' project is on the wane at the very least. With his teammates all around their own penalty area as Andre Gray stepped up to stroke the late penalty home, Sanchez was crouched down, exasperated, down the other end of the pitch, not even watching—he thought that was that for their chances of victory, and maybe of the title.
Arsenal deserve credit for coming back with ten men, and their tenacity and spirit was rewarded by Sanchez's late winner from the penalty spot, but let's get one thing straight: it should not have stood.
The merits of whether Ben Mee's foot was high will be debated far and wide, but such an argument would have been deemed irrelevant if the linesman would have correctly flagged Laurent Koscielny offside as he was fouled by the Burnley defender.
"We are team that keeps going," Wenger said post-match. "We just need to build consistency and every game of course helps. We showed great spirit to come back, and I have to praise my players for that."
Wenger has often hailed the spirit of his side, but one linesman's flag would have more than deflated his men, and the boos from the terraces would have been audible way beyond the London sprawl.
What cost Arsenal so dear last season was their ineptitude against teams outside of the top six, but this time around, they have markedly improved.
"For me it is a very important game," Wenger said in his programme notes. "Because we dropped points against teams lower down the league at home. We know it is one of our challenges to do better this time around."
And they have. That is now 33 points from a possible 39 against teams in the bottom half of the table, but a pair of decisions against Burnley—as Arsenal got out of jail at Turf Moor earlier in the season when Koscielny appeared to handle a late winner—have turned two points into six.
Another realization that will bring Arsenal fans quickly back to earth is when they remember that Granit Xhaka will be banned for the next four games, leaving the Gunners very short in a crucial area. Mohamed Elneny is away at the African Cup of Nations, Santi Cazorla remains a firm fixture in the treatment room, Francis Coquelin is unconvincing at the highest level, while Aaron Ramsey's attacking tendencies make him highly unsuitable to sit in front of the back four.
Wenger then showed ill-discipline of his own late on, as he appeared to push fourth official Anthony Taylor as he was sent to the stands.
"I regret everything and I should have shut up," Wenger joked. "It was one of those things."
The FA may see things differently but, nonetheless, such conduct is hardly congruent with the actions of a man at ease with his side's title hopes. For all Sir Alex Ferguson's abrasiveness, did you ever see him lay a hand on an official?
Despite what Wenger may tell you, all is not well. He has yet to sign a new deal, neither have the club's two best players, and such uncertainty is bound to filter onto the pitch.
A late winner can lift a side to raise their game and really go all guns blazing into their next match, but in the cold light of day, a reprieve from the officials masked plenty of worrying deficiencies.
And, most pertinently of all, a palpable lack of belief in this part of north London means that another season finishing third or fourth, maybe above Tottenham once more, is the best many may hope for, with Sanchez sure to seek more prosperous pastures new as a result.
Pete Hall works for Sky Sports and is a special correspondent for Sportsnet. He filed this report from Arsenal's Etihad Stadium.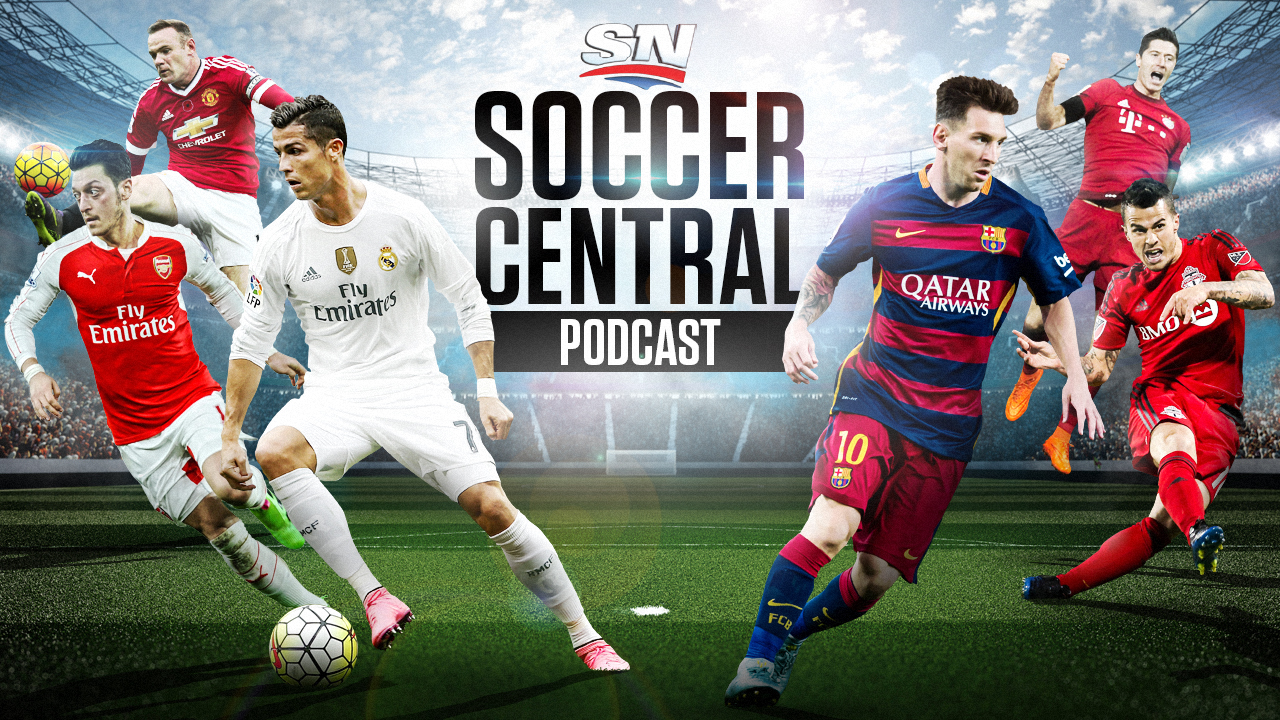 Sportsnet's Soccer Central podcast (featuring James Sharman, Thomas Dobby, Brendan Dunlop and John Molinaro) takes an in-depth look at the beautiful game and offers timely and thoughtful analysis on the sport's biggest issues.
Listen now || iTunes || Podcatchers