Italian football frequently finds itself fighting against the tide of stereotype.
Too slow, too tactical, too old—plenty of skeptics have formed an opinion on Serie A without actually watching any Serie A. If they tuned in every so often they'd come across Atalanta, a team from the city of Bergamo in Northern Italy that goes against the grain of stereotype.
With two thirds of the 2016-17 season played, Atalanta, full name Atalanta Bergamasca Calcio, find themselves in fourth place, above AC Milan, Inter Milan, Lazio, Fiorentina and a few other giants of the Italian game. Stay there and they will qualify for next season's UEFA Champions League. The Nerazzurri are this season's surprise package in Serie A and it's largely down to manager Gian Piero Gasperini.
Things could have been so different for Gasperini, though. Having taken charge of Atalanta in the summer, the club went on to lose four of their opening five Serie A games under their new boss.
"We didn't get any luck," he complained at the time, with the team calling a crisis meeting to discuss the manager's future after a 3-0 defeat to Cagliari.
The players' attitude was called into question, with some suggesting their focus had been skewed by the transfer window and the potential for many of a move elsewhere. But then everything changed. Gasperini rang the changes, dropping goalkeeper Marco Sportiello and summer signing Alberto Paloschi.
It was in his promotion of the youth academy, though, that the biggest shift occurred.
Atalanta have long held a reputation for being a breeding ground of young Italian footballing talent, and Gasperini decided to lean on that in performing a remarkable turnaround. Teenager Franck Kessie—a player labelled the new Yaya Toure—was handed a prominent role, with 22-year-old Mattia Caldara played at the back, 22-year-olds Andrea Conti and Roberto Gagliardini installed in midfield, and 21-year-old Andrea Petagna given Paloschi's place up front. What was that stereotype about Serie A being too old again?
Of course, Gasperini has a background of throwing youngsters in at the deep end, having faith that they will swim. He did the same thing at Genoa, handing debuts to the likes of Stephan El Shaarawy, M'baye Niang and Suso, giving them the sort of grounding they likely would have been denied elsewhere. Kessie, Caldara, Petagna and co. are being afforded a similar education at Atalanta.
What is happening at the modest provincial side right now is reflective of a larger trend in Serie A. Along with AC Milan, Torino and Sassuolo, Atalanta are one of Italy's growing contingent of clubs placing their faith in youth. That is an encouraging sign for the sport in the country, with the national team sure to benefit from it in the very near future. 
First and foremost, though, Atalanta are simply an excellent soccer team. Regardless of the factors and processes that have produced such an outfit, Gasperini now presides over one of the most exciting teams in Serie A.
"We're not thinking about Europe," he insisted over the winter. "Dreaming costs nothing and the fans have every right, but we know our objective is top-flight survival." 
But with just 12 fixtures left of the Serie A campaign to play Gasperini is surely just preventing his team from being set up for an almighty fall, as Claudio Ranieri did when he denied his Leicester City players were thinking of the title right up until the moment they lifted the trophy.
Last weekend's 2-0 away win at Napoli was Atalanta's best result of what has already been an astonishing season, a yardstick for what they could achieve. After that it's difficult to deny that they are the real deal. 
So, the next time you hear a tired Serie A stereotype trotted out, particularly the bit about it being a league for the old and worn out, point said offender in the direction of Atalanta. There's nothing old or worn out about the Bergamaschi babes.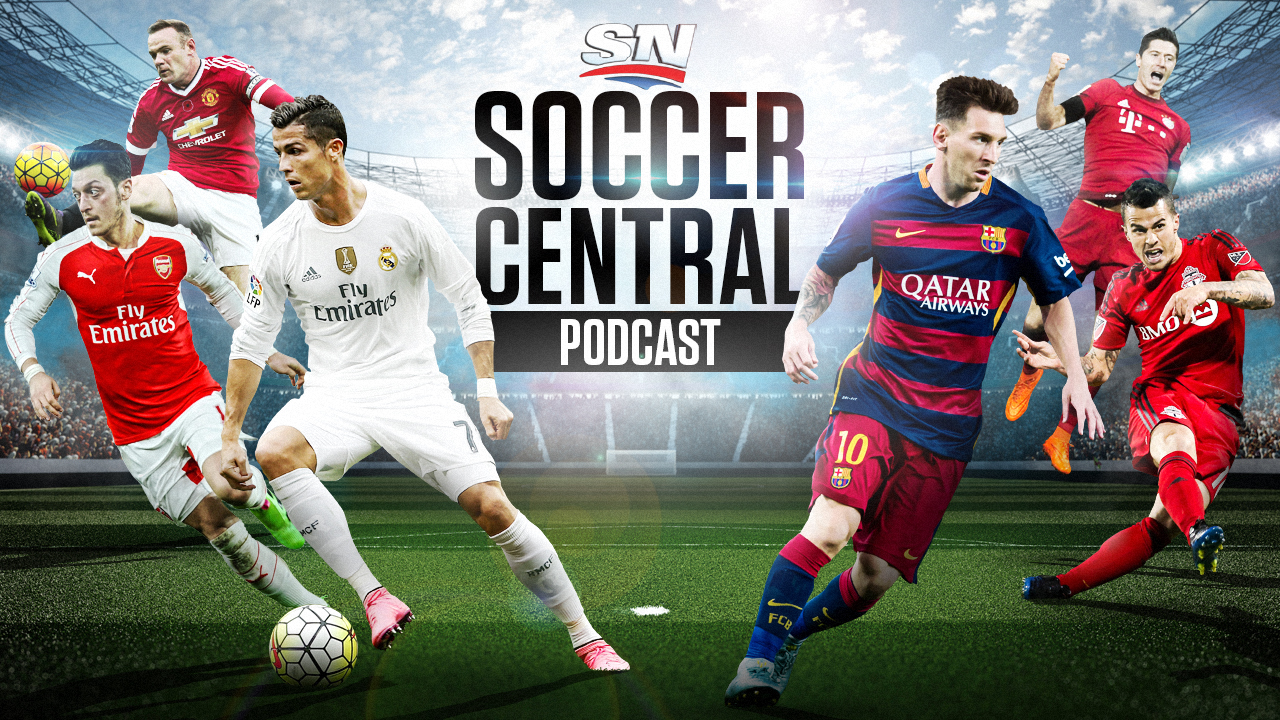 Sportsnet's Soccer Central podcast (featuring James Sharman, Thomas Dobby, Brendan Dunlop and John Molinaro) takes an in-depth look at the beautiful game and offers timely and thoughtful analysis on the sport's biggest issues.
Listen now || iTunes || Subscribe