• La Liga, Estadio Vicente Calderón – Atlético Madrid 1 (Godin 70'), FC Barcelona 2 (Rafinha 64', Messi 86')
For the third time in less than a month, Atlético Madrid and Barcelona went head-to-head on Sunday, after the Catalans previously came out on top in their two-legged Copa del Rey semifinal. It was also milestone day for Diego Simeone, who was celebrating his 300th match in charge of Atlético. Goalkeeper Jan Oblak returned for the hosts in his first appearance since Dec. 12, and defender Diego Godin was once again fit to start. Barca manager Luis Enrique switched to a 3-4-3 formation, and dropped Ivan Rakitic and Andre Gomes to the bench in favour of Jeremy Mathieu and Rafinha.
Although it pitted two giants of Spanish soccer against each other, this was not a particularly entertaining match—although Oblak and his counterpart Marc-André ter Stegen were called upon to make some superb saves. Barcelona laboured for most of the match to break down Atlético, and they hardly looked impressive going forward. And yet, they are now unbeaten in 17 straight Spanish league games.
The Catalans looked overwhelmed for most of the first half by Atlético's pressing game, but managed to get to the break tied at 0-0. The hosts lacked their trademark defensive organization on the opening goal, allowing three rebounds inside the box before Rafinha slotted home after the ball fell kindly for the Brazilian. Atlético tied it up minutes later when Koke delivered a delicious free kick that Godin managed to just glance with his head and knock past ter Stegen. All of which set the stage for Messi's late heroics, as the Argentine beat Oblak with a not-so-tidy finish that, for its lack of beauty, could not have been better timed.
Despite a lacklustre performance at the Calderón, you had the sense that Barca would eventually find a way to earn three points; that a late winner by Messi was inevitable. And so it came to pass, which was hardly a surprise considering the history between these rivals. The psychological hold that the Catalans have on their counterparts from the Spanish capital can't be over-stated: aside from the recent Copa showdown, this was Barcelona's fifth win in its last six league meetings against Atlético's, and Simeon's side hasn't beaten Barca in 14 La Liga matches, including the last seven at home, a stretch that dates back to 2010.
KEY MOMENT
86 GOAL! Atlético Madrid 1-2 FC Barcelona: For the second week in a row, Messi grabbed a late winner for Barca. With the Catalans swarming, Atlético failed to clear its lines and the ball fell in the box to Samuel Umtiti, who played it through to Luis Suárez. The Uruguayan cut a pass back for Messi, whose original shot was blocked by Stefan Savić, but the Argentine stuck with the play and poked the rebound under Jan Oblak. Atlético's defence fell asleep, as Messi was left unmarked and was able to get two shots off from close range amidst the penalty area scramble. Not a bad way for Messi to say goodbye to the Calderón—Atlético will move into its new stadium, the Wanda Metropolitano, later this year.
STANDOUT STAT
TALKING POINT
What now for Los Colchoneros? Sunday's result ended Atlético's eight-game unbeaten run in La Liga, and left Simeone's side nine points off the pace of Barcelona after 24 games—and 10 points adrift of first-place Real Madrid. In the buildup to this one Simeone conceded that his team won't win the league title, and that he was focusing on finishing in the top three—and thus earning automatic qualification for next season's UEFA Champions League. That might be problematic, though, as Sevilla currently sits third in the table, with a seven-point lead over Atlético. Sevilla is a strong side, and doesn't appear to be letting up on Barcelona and Real Madrid in what is shaping up to be a tight and intriguing title race—all of which appears to leave Atlético out in the cold on the domestic front. Maybe Simeone will turn his attention to the Champions League, and finishing off Bayer Leverkusen in the Round of 16?
MAN OF THE MATCH
Koke, Atlético Madrid: The Spaniard was his typical stylish self in this game, pulling the create strings in midfield for the hosts, and putting Barcelona's defence under pressure in the first half. He delivered a dangerous free kick deep into the box that Diego Godin nodded home in the 70th minute, allowing Atlético to tie things up and temporarily swing the momentum back in their favour.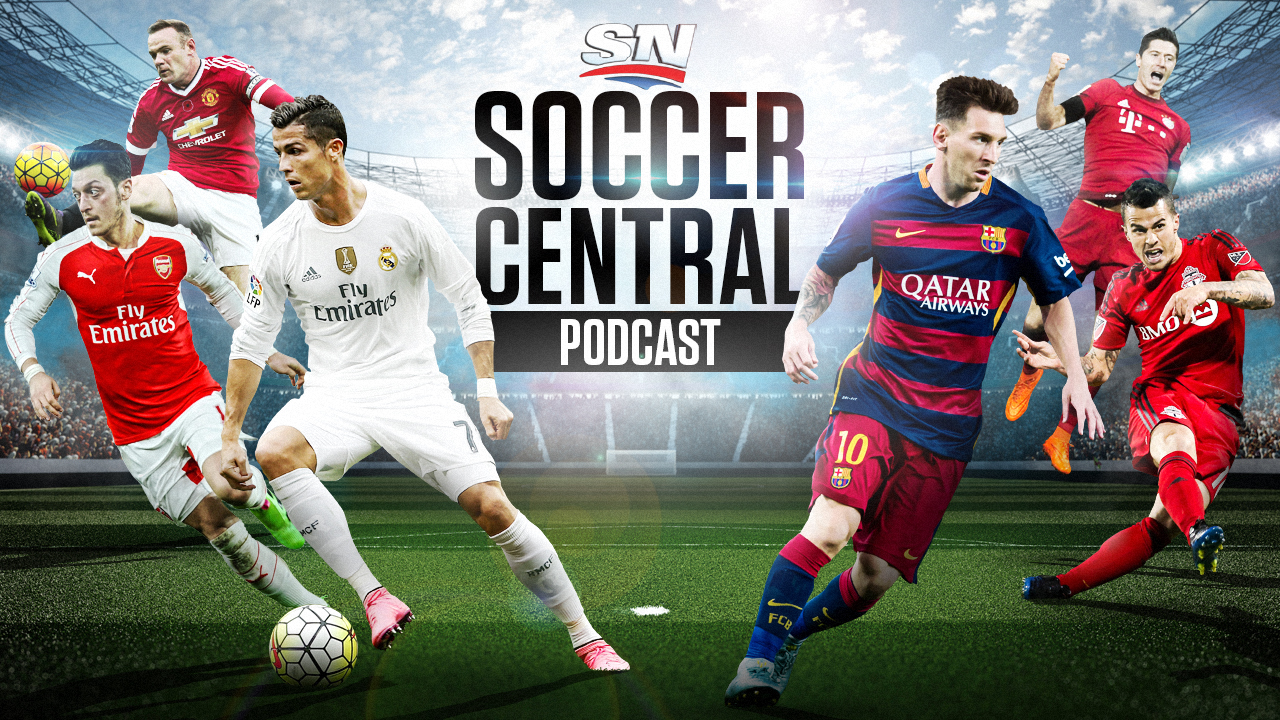 Sportsnet's Soccer Central podcast (featuring James Sharman, Thomas Dobby, Brendan Dunlop and John Molinaro) takes an in-depth look at the beautiful game and offers timely and thoughtful analysis on the sport's biggest issues.
Listen now || iTunes || Podcatchers