And so there were two.
After months of intense metaphorical and literal harrying, Diego Simeone's Atletico Madrid has finally dropped off in La Liga, losing to Levante on the weekend at the crucial moment, with only one game left in the season. With that single defeat, an ongoing imbalance is finally corrected and the mean is finally reverted to: Real Madrid (on 87 points) is now the only team capable of catching Barcelona (on 88 points) at the top of La Liga and Spain's most famous duopoly once again patrols its top football league's top two places.
But come on, this isn't the story. The mere preservation of the status quo can't be the story, because that's not what a story is. Look closer. Instead, the story has to be the fact that any corrective was ever necessary in returning to the status quo; that an imbalance could ever arise, against all the odds, even temporarily.
In this writer's opinion, clearly this means that Atletico Madrid is the real story—the team that never had any real right to be anywhere close to Spain's all-conquering double-act and yet was, once again. Diego Simeone is in charge of a team with a budget that is a fifth of the size of Real's, and his access to playing talent is limited in accordance with that deficit, so here's the only headline that should matter: in those circumstances, even getting close to winning should be treated as extraordinary.
If you're doubtful, then there's more: this isn't one of those stories where a practical analysis can strip away the extraordinariness, either. It isn't about anything as mundane as marginal gains, for instance.
The steady accumulation of marginal gains doesn't destroy hundreds of millions of 'advantages' in other teams' favour, getting you to a second Champions League final in three seasons as a consolation prize for third-placed, league-based 'disappointment.' This is a game with billions invested in finding every incremental edge, so that simply wouldn't do.
Rather, Atletico has made the extraordinary leap to the top using an approach that is also wholeheartedly extraordinary. Stare long enough and you'll see that it's committed to competing on completely different terms to everyone else. It is not extraordinary by increments; it is extraordinary because it sets off in a different direction to almost everyone else from the very start.
In an age where attacking, possession football has become the norm at the top end of the European game, Atletico is the opposite. It is the most brilliantly constructed defensive unit of the last decade, probably by quite a long way, with Simeone likely the world's best defensive organizer, Diego Godin likely the world's best centre-back and Gabi likely the world's best big-game performer in defensive midfield. But even these are all mere symptoms of the broader, more distinctive direction which Atletico has taken.
The broad direction which really sets it apart from almost anything else out there is—wait for it—the fact that it is prepared to do anything to win; the fact that it will go further than any opponent is willing to go in its pursuit of points and trophies.
Now, of course a lot of teams like to think of themselves in these terms, and thus their rhetorical impact has been dulled, but the key difference is that Atletico occupies their reality, however murky that reality might get.
This team will play more aggressively than anyone else. It will play uglier than anyone else. If needs be, it is prepared to work outside of the rules more than anyone else—my favourite incident being when an Atletico ballboy threw a spare ball onto the pitch to stop a Malaga attack just two weeks ago.
"There are a lot of ways to play well," Simeone said on the subject, "[But] it's clear that the objective is to win … When you're at a club where the budget varies from one number to another, it's clear that first you have to work to win." The question that emerges from listening to him speak for more than ten seconds is this: has anyone ever said the word "win" more than this man?
This mindset isn't like other clubs. It pervades everything. Lots of people in the hyper-aware world of football like to state how they will do just "anything" to win, but Atletico lives it in every moment, and that fierce, strange, extra-ordinary mentality is what breaks it definitively from the pack, into the realm of the extraordinary.
Of course, such an extreme mentality exists for better and for worse—there are plenty of reasons not to do just "anything" to win, morally; and what happens if everyone breaks the rules, practically? But whatever its other functions, my point is that this extraordinary mentality undoubtedly forms a path for Atletico to become an extraordinary club, and it certainly allows it to be the standout story yet again this season in Spain, whomever wins the league.
With La Liga off the table for another season, we'll now just have to wait and see if it can reach newly extraordinary heights in the Champions League final. Again, though, just getting there is highly extraordinary on its own, both in outcome and approach.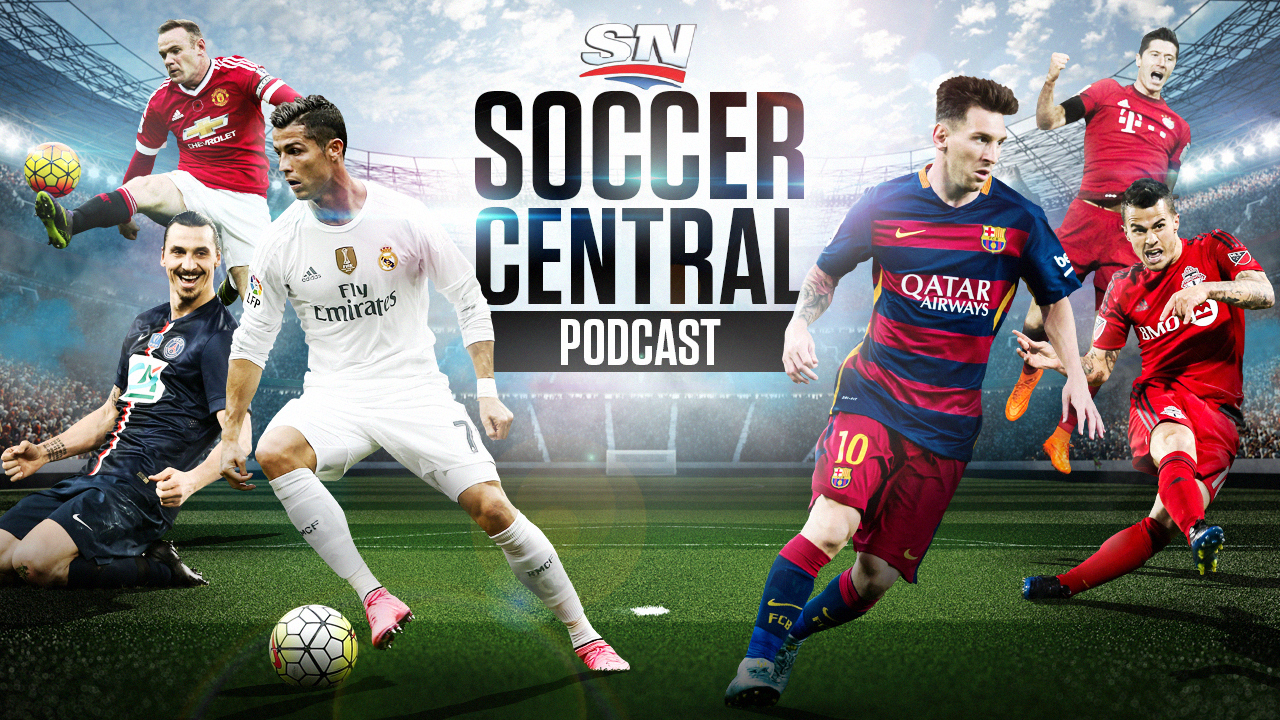 Sportsnet's Soccer Central podcast (featuring Thomas Dobby, Brendan Dunlop, John Molinaro and James Sharman) takes an in-depth look at the beautiful game and offers timely and thoughtful analysis on the sport's biggest issues.
Listen now | iTunes | Podcatchers