No fewer than seven players from Barcelona's starting lineup for the 2011 Champions League final, the game that came to define an era, came through the club's famed La Masia youth academy. They were raised in the Barca way, giving the Catalans a strong sense of identity. That identity, however, has been eroded over time.
Take the starting XI that manager Luis Enrique picked for last weekend's 4-0 win over Eibar, for example. Only three of the 11 (Sergio Busquets, Lionel Messi and Sergi Roberto) that played in the Basque country on Sunday were products of Barcelona's youth academy, with the rest the result of multi-million transfer market investment (Neymar and Luis Suarez alone cost them a combined €168 million).
There is a sense that Barca as a club and by extension an organisation are in transition right now. They are starting to ponder a post-Messi age, a time when the greatest player of all time won't pull on the distinctive colours of the Catalan club every week. And so this is why Barcelona's faltering youth system is so concerning.
La Masia, or La Masia de Can Planes to use its full name, is now so unproductive that Barcelona have fallen behind rivals Real Madrid when it comes to youth development, which a few years ago would have been like saying Wes Anderson has fallen behind Michael Bay in making artistically exceptional movies. That's not to say Real have become the new Barca; far from it, but the route for young players from the academy to the first team at Real is there in a way it isn't at Camp Nou.
This is underlined by the way in which Gerard Deulofeu has drifted since bursting on to the scene and being hailed as the greatest La Masia graduate since Messi. Now 22, the winger has since joined Everton on loan, then Sevilla on loan, joined Everton permanently, and has now joined AC Milan on loan. Deulofeu is still young, but it's safe to say he won't ultimately go down as the greatest La Masia graduate since Messi.
So many former La Masia players have followed a similar trajectory as Deulofeu. He is by no means the exception. Bojan Krkic, Adama Traore, Sandro Ramirez, Marc Bartra, Cristian Tello, Isaac Cuenca, Thiago Alcantara – all these Barcelona youth products have failed to live up to their billing. The next generation haven't been good enough, and so Barcelona have been forced to turn to the transfer market instead.
Roberto is perhaps the only academy graduate to make himself a first team pick at Barcelona in recent years, and even he is seen as the weak-link in Enrique's side, with speculation linking the team with a move for essentially every available right-back in Europe. Busquets and Messi are still mainstays of Barca, but they both broke through close to a decade ago. Jordi Alba and Denis Suarez both came through La Masia, but were sold before being bought back. The conveyer belt has slowed almost to a full stop.
This is just another strand to the wider identity crisis Barcelona are facing up to at the moment. They have lost their distinctive style of play under Enrique, with the aura that used to exist around the Camp Nou club no longer a factor. Opposition sides no longer face Barca with fear. As Celta Vigo and Alaves have already shown this season, even minnows can now get something against the Catalans.
Of course, it should be taken into account that La Masia always made Barcelona something of a glorious exception. There was an acceptance at the time that the likes of Xavi Hernandez, Andres Iniesta, Pedro, Busquets and Messi represented a golden generation, but few expected the production line to stutter quite so much in the years since their emergence.
Maybe there will be an ideological shift at the club. Enrique is expected to step down as manager at the end of the season, and so this would provide Barcelona with the perfect opportunity to refocus their efforts on youth development, making it a prerequisite of the job in the same way it was for Pep Guardiola. The route might be re-established, but will there be the talent to move along it? Barcelona, great moulders of young players, may have no control over that.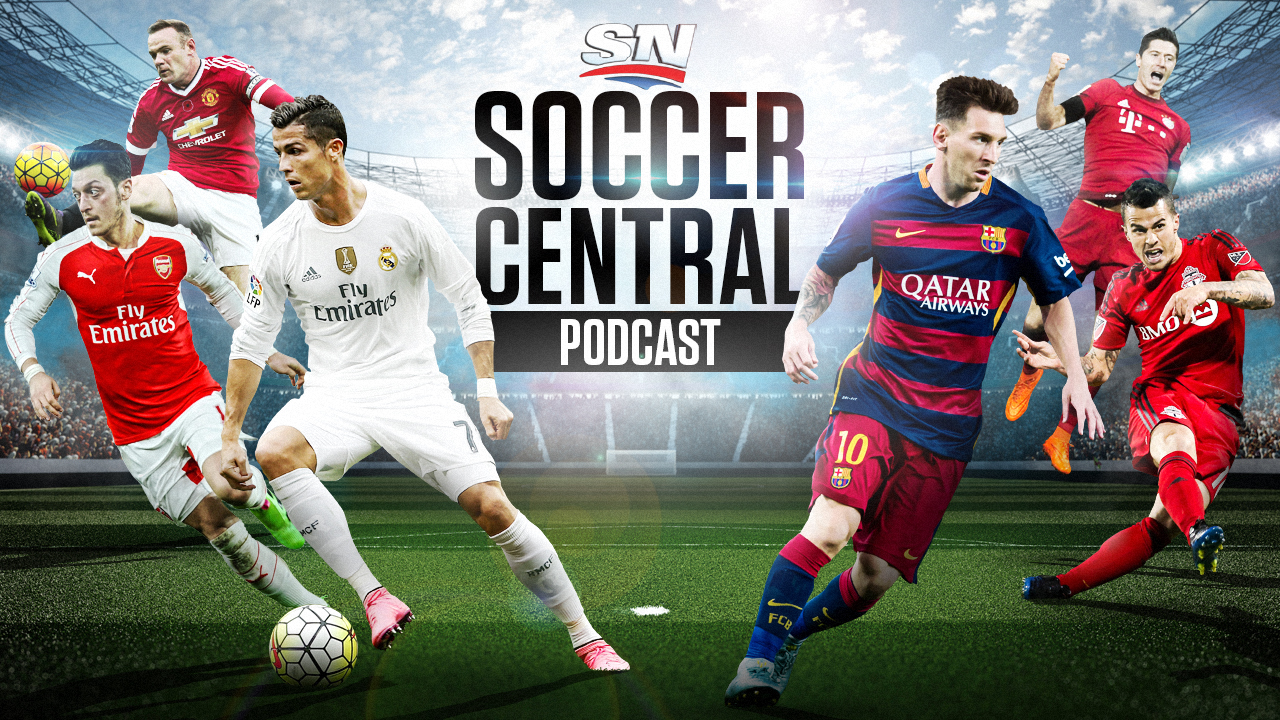 Sportsnet's Soccer Central podcast (featuring James Sharman, Thomas Dobby, Brendan Dunlop and John Molinaro) takes an in-depth look at the beautiful game and offers timely and thoughtful analysis on the sport's biggest issues.
Listen now || iTunes || Podcatchers