Here's the thing about being part of any country's "Golden Generation": the tarnish sets in quickly absent tangible success—in the form of something that can be clasped in the hands and held over the head or worn around the neck.
Almost every country that considers itself a world soccer power has had one or two of these "generations." Sometimes they ascend to the top; other times the very phrase itself can become a pejorative (see: England, Steven Gerrard, Frank Lampard, etc.)
That's one of the reasons that Belgium, the highest-ranked European team according to FIFA, enters Euro 2016 with more at stake than any other country with the exception, perhaps, of the host French. At first glance, they are stunning to the eye: a multi-cultural mix of physical gifts, capable of stringing Kevin De Bruyne, Romelu Lukaku and Eden Hazard (goodness!) across the top, and presenting an attacking trio that is the best of any nation in the tournament. They won their qualification group with a match to spare, building upon a 2014 World Cup in which they lost in the semifinals 1-0 to Argentina on a Gonzalo Higuain goal in the eighth minute.
Yet during Sunday's 3-2 win over Norway in their final pre-Euro friendly, former Norwegian international Tore Andre Flo—working the game as an English-language TV analyst—asked the one question the soccer world wants to know: "Can they be a good team?"
---
MORE ON EURO 2016: Sportsnet has you covered with in-depth coverage of Euro 2016 in France, which runs from June 10 to July 10.
• Match schedule || Group standings || Live scoreboard || Latest news
• Profiles: All 24 teams || History of Euro || Top 10 moments in Euro history
• Sportsnet's predictions || 10 players to watch || 5 key group stage games
---
Belgium's best performance at the Euros was 1980's second place finish, the beginning of a stretch in which they qualified for six consecutive World Cups. That was followed by a drought that saw Belgium fail to qualify for major tournaments from Euro 2004-2012, but underneath that disappointment an overhaul of its development system set in motion something special at the under-21 and under-17 levels, that manifested itself in a fourth-place finish for its under-23 team at the 2008 Beijing Olympics.
The Belgium development system was based on a close connection between the country's governing body for the sport and schools, and began with an audit by Double PASS, a research subsidiary of the University of Brussels that would later be hired by the Premier League to analyze player development. It was decided that Belgian youth teams—not just at the national level, but at the school level—would adhere to a 3-4-3 system, with an emphasis on time on the ball and departures from the norm a rarity. The 2014 World Cup Belgian team was the fruit of the venture: 17 of the 23 players were under the age of 27 and most had come up through the system, a remarkable achievement for a country of 11 million.
It is fair play to debate what exactly constitutes a "generation," let alone a "golden generation," at least in soccer terms. Defending World Cup champion Germany seems on the verge of an assembly-line generation after 18 years without any major trophy and 24 years without a World Cup, but it is France and Spain that stand out as the most recent success stories: 1998-2006 France had a core consisting of Thierry Henry, Patrick Vieira and Zinedine Zidane that made two trips to the World Cup final (winning one) and also won Euro 2000; Spain from 2008-2012 was a machine, winning two Euros—including a 4-0 crushing of Italy in the 2012 final—and a World Cup.
But there have been "generations" that have failed to live up to their hype, at least as far as titles are concerned. Hungary's "Magical Magyars," led by the redoubtable Ferenc Puskas, dominated the 1950s and at one point lost just one match in six years. They were practically literary figures, their brilliance capable of reducing hard-bitten sports chroniclers to tears. But they lost 3-2 to Germany in their only World Cup final. Farther back, Austria's "Wunderteam" of the 1930s fell victim to world events, jobbed by Italian dictator Benito Mussolini in the 1934 World Cup in Italy and then done in by Nazi Germany's annexation of their country. Less dramatic events doomed other would-be "Golden Generations" such as 1998-2006 Italy; 2001-2006 England (the team of David Beckham, Frank Lampard, Wayne Rooney and others which never made it past the quarter-final stage at the World Cup); and 2002-2006 Portugal, famous for losing to Greece in the Euro 2004 final on home soil.
This Belgian team has flaws, beginning many believe with manager Marc Wilmots, who has at times seemed uncertain how to use his myriad attacking options. Skipper Vincent Kompany will miss Euro 2016 with a knee injury and four other defenders were hobbled in the lead-up to the tournament, leaving Wilmots with a difficult decision: he could put together the Tottenham central defensive pairing of Alderweireld and Jan Vertonghen, but their abilities at fullback is important to the attacking width that creates vital options for their forwards.
But perhaps the larger issue surrounding Wilmots' team was the performance of Romelu Lukaku—a beast of a forward—and Eden Hazard during the recent Premier League season. Lukaku, who has four goals in four games heading into Euro 2016, ran up the white flag with the rest of his Everton teammates in the second half of the campaign, managing just three goals after New Year's Day following a 15-goal 2015, and while Wilmots has often based his choice of central defender on the day's opponent, observers are wondering whether flavour of the month Divock Origi of Liverpool (himself hampered by an injury) hasn't become his default position. Hazard seemed sullen at times at Chelsea as the London giants' season spun into a slog through mid-table obscurity, but he did close out with four goals in his last four matches.
Wilmots told Italy's Gazzetta dello Sport newspaper that having a club with 10 Premier League players means his teams is "more confident in its abilities … more relaxed," than the 2014 World Cup squad. Perhaps; or maybe the fact that Belgium has so many players who ply their trade in the most-watched league in the world has contributed to the fact that an entire cottage industry seems to have grown up around analyzing and debating this "Golden Generation' set up to succeed—or fail—magnificently.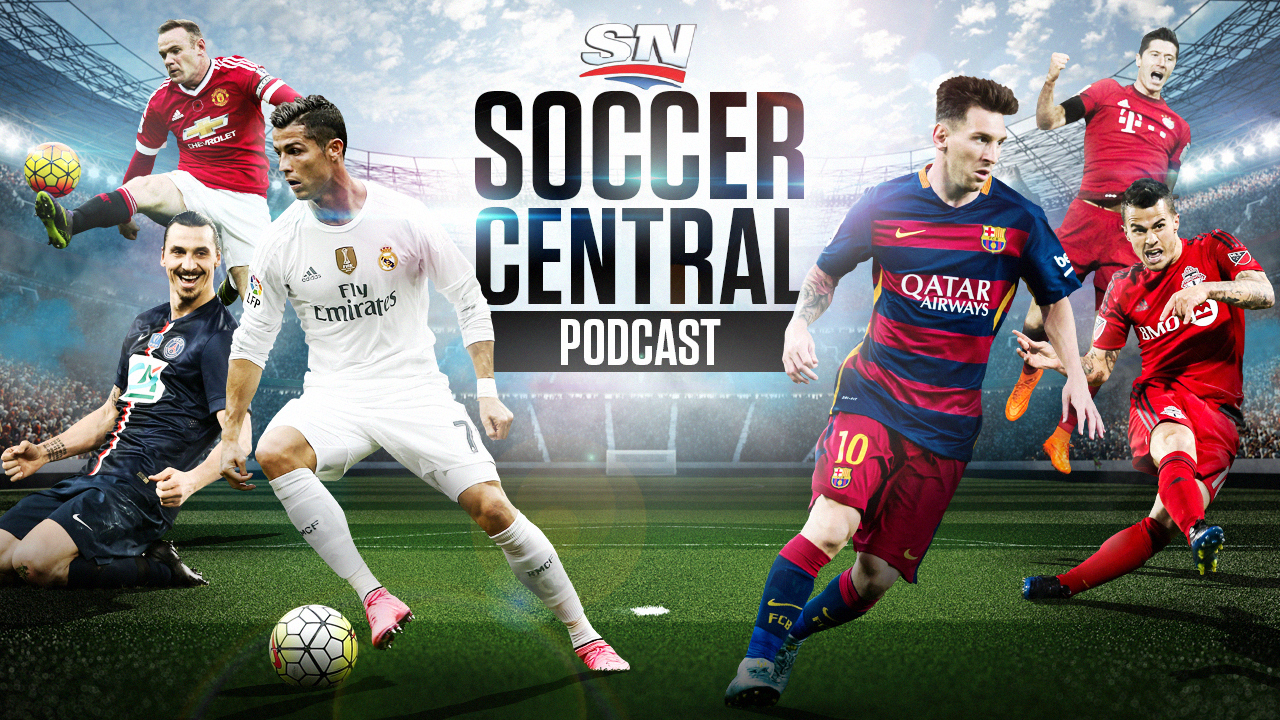 Sportsnet's Soccer Central podcast (featuring Thomas Dobby, Brendan Dunlop, John Molinaro and James Sharman) takes an in-depth look at the beautiful game and offers timely and thoughtful analysis on the sport's biggest issues.
Listen now | iTunes | Podcatchers