The turnstile nature of Major League Soccer—with its constant player movement and high turnover rate—makes for very few one-team icons. Ben Olsen might just be the most notable exception.
Simply put, Olsen is D.C. United. Save for a short loan spell at English side Nottingham Forrest, Olsen spent his entire career in the American capital, earning rookie of the year honours in 1998 and playing in over 250 games in all competitions before retiring in 2009.
During his playing days with D.C., Olsen won two MLS Cups, a pair of Supporters' Shields, a U.S. Open Cup, a CONCACAF Champions Cup, was named to the MLS Best XI in 2007, and won MLS Cup MVP honours in 1999.
When Olsen retired, the former midfielder didn't walk away from the only club he really knew. Instead, he served as an assistant coach at D.C. in 2010 before being handed the coaching reigns later that year. At the time, Olsen, then only 33 years old, became the youngest coach in MLS history.
Toronto FC coach Greg Vanney knows all about Olsen. Vanney played part of the 2007 MLS season with D.C. United, and they also spent a bit of time together in U.S. national team training camps.
Vanney described Olsen, who he'll face in a coaching duel this Saturday when TFC visits D.C., as "highly, highly competitive."
"[He was] very nifty with the ball, a quick thinker, but super, super competitive. He wasn't the fastest guy, but he understood how to get behind [defences]; he understood how to set defenders up," Vanney recalled about his former teammate and current adversary.
"More than anything, he competed every single day, every training session, every game. He always put himself in positions to be successful."
Olsen was well-respected as a player, and that reputation has carried over into his coaching career, with Vanney declaring, "He's a guy that not many people will say bad things about."
The competitive nature Olsen displayed as a midfielder has also served him well as a coach—he hasn't led D.C. to an MLS Cup, but the club has won a U.S. Open on his watch, and Olsen was named MLS coach of the year in 2014.
"He's a great guy—funny. He's a 'guy's guy' [and] his relationship with the players is kind of friend-mentor-coach. I'm sure he has a good understanding and feel for where they're at on a day-to-day basis. He can speak to them like he's one of them, but at the same time provide leadership because he's that type of guy," Vanney said.
"He's a winner, so he can [inspire] his team and get the best out of them."
Saturday's contest is the sixth match of the season for Toronto—and it marks the fifth time Vanney will face off against another coach who was also a former MLS player. Vanney has already traded managerial wits with Jesse Marsch, Peter Vermes, Pablo Mastroeni and Jay Heaps.
It used to be that MLS teams plundered the ranks of the NCAA to fill their coaching vacancies. Sigi Schmid, Bruce Arena and Bob Bradley—three of the best to ever coach in the league—cut their teeth in the college game before graduating to MLS.
Schmid and Arena continue to thrive in the league, but more and more teams in MLS are hiring former players. Vanney (41), Olsen (38), Marsch (42), Mastroeni (39) and Heaps (39) are part of a new generation of MLS coaches—young, recently retired players who have little coaching experience and need to grow into the job.
"I think it's to be expected and the way it should be, really," Vanney said of the trend. "From the beginning of the league, (MLS) has always talked about getting players circulating back into positions within club, within the league…. It's on us as young coaches to educate ourselves and get better, and learn more, and push the league forward.
"That's our responsibility in this, and as the young players come on their level should be higher than our level. That's the only way we're going to get where we want to go and be one of the most competitive leagues in the world—if everybody keeps pushing the league forward in terms of quality and experience and knowledge."
Vanney later added: "For me, it's learning form Sigi and learning from Bruce, and the guys who we were around, and trying to take those experiences and continue to move [MLS] forward."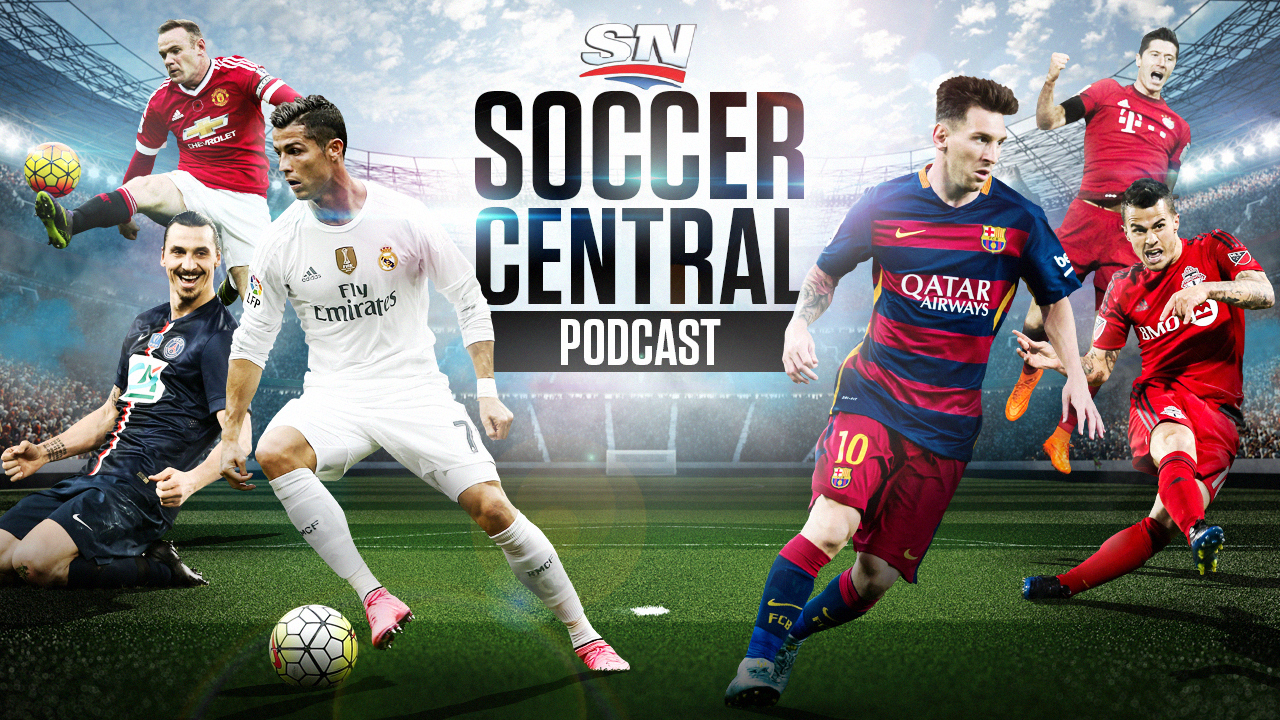 Sportsnet's Soccer Central podcast, hosted by James Sharman, takes an in-depth look at the beautiful game and offers timely and thoughtful analysis on the sport's biggest issues.