To nobody's surprise, Toronto FC announced on Wednesday that it has re-signed veteran French midfielder Benoit Cheyrou to a new contract.
Cheyrou, who turns 36 in May, joined TFC last week when they opened pre-season training camp, even though the Major League Soccer club declined the option on his contract in December.
The two sides had been in talks over a new deal this off-season, but the expectation was that he was always going to return to Toronto for the 2017 MLS season. And now, it's official. The new deal is for one season and an option year.
Coach Greg Vanney told reporters last week that re-signing the Frenchman was a top priority for TFC this off-season because of his experience and the leadership he provides in mentoring the team's youngsters.
"It's vitally important. He's a guy who does a number of things for us. He's very good [in terms of] leadership and working with the younger players, and he and Michael [Bradley] are guys who are in constant communication with the young guys, and sharing their experience," Vanney said.
The departure of Canadian midfielder Will Johnson, who joined Orlando City as a free agent this off-season, further underlined the need by Toronto to ink Cheyrou to a new deal. Cheyrou can expect more playing time this season with Johnson gone, serving as the defensive shield for the back line from his spot in central midfield. When Bradley is away on international duty, it'll be Cheyrou who will replace him as the midfield linchpin.
"He gives us more cover at that defensive midfield position, and he gives us that experience of a guy who, when Michael is away, can step in and immediately conduct everything on the field," Vanney stated.
Cheyrou isn't an especially flashy player. He only has three goals in 52 appearances all competitions in his two seasons with Toronto—although one of them was the winner in the second leg of last season's Eastern Conference final against the Montreal Impact.
Most times you barely notice he is even on the field, such is the subtlety of his game. But you can't overstate the sense of solidity and stability he brings to Toronto's midfield.
"Ben's experiences, and [the way he carries himself] and the way he goes about his work, it's always good to have guys like him on your team," Vanney offered.
The Cheyrou announcement comes on the heels of the club signing French fullback Chris Mavinga on Tuesday.
Toronto FC is currently in California where it is holding the second stage of its pre-season training camp. TFC opens the regular season on March 4, away to Real Salt Lake.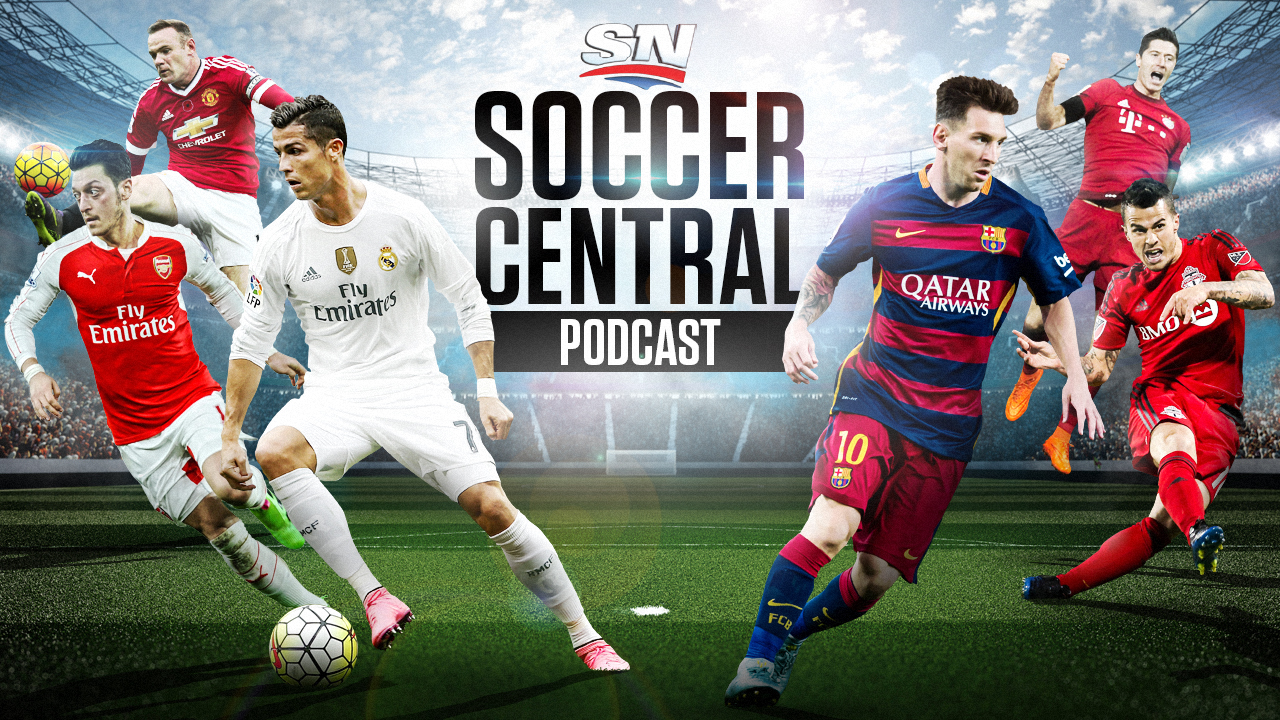 Sportsnet's Soccer Central podcast (featuring James Sharman, Thomas Dobby, Brendan Dunlop and John Molinaro) takes an in-depth look at the beautiful game and offers timely and thoughtful analysis on the sport's biggest issues.
Listen now || iTunes || Podcatchers