VANCOUVER—Ask Blas Perez about his reputation as something of a villain in Major League Soccer—the 35-year-old striker is known as a pest on the pitch—and he'll tilt his chin upwards, smile, and then shake his head before responding.
If the Panamanian forward looks a tiny bit uncomfortable—like he's hoping to literally shake off the question—it's because, since joining the Vancouver Whitecaps in February he's been doing his best to rid himself of that reputation.
"That was in the past," he told Sportsnet this week via an interpreter (Perez understands English just fine—he played four seasons with FC Dallas and doesn't need questions translated for him—but feels more comfortable giving his answers in Spanish). "I've been working hard to gain the trust of fans."
It's understandable if Perez, who arrived in Vancouver via a trade with Dallas in exchange for midfielder Mauro Rosales, felt he needed to rehabilitate his image in his new city, given that he'd been a kind of nemesis for Whitecaps fans. Playing for Western Conference rival Dallas, Perez was often a source of angst for Vancouver—he developed a reputation as the sort of wily player whose actions can cause opponents to wave their arms in frustration.
But since joining the club, Perez, whose nickname is "Super Raton"—Spanish for "Mighty Mouse"—has proven himself a valuable member of coach Carl Robinson's squad. The six-foot-one, 174-pounder had been intended as a bench player—that was his role for much of his last season in Dallas—though he's shown that he has a lot to offer, and could yet turn out to be a difference-maker.
Perez is sneaky, of course—which is just another way of saying he's very smart and very skilled. He's fast, he's patient with the ball, he seems to always know where his opponent is headed, and he understands how to time his runs—in other words, how to make the most of any situation. In his first regular-season start in a Whitecaps jersey, he drew the game-winning penalty in the 73rd minute; it was Vancouver's first win of the season, a 2–1 result versus Seattle.
In sum, Perez is the sort of player you want on your team—and a player who's a nuisance if he's suited up for your opponent.
As the Whitecaps gear up for another road test, a Saturday-evening matchup with Real Salt Lake—the lone unbeaten team in the league—they could use Perez's liveliness and his ability to get under opponents' skin. Vancouver is coming off a 4–0 loss to D.C. United, its worst showing of the season to date. There were plenty of defensive gaffes, and there was also a general lack of offensive push. The best chances to score came courtesy of Erik Hurtado and, of course, Perez.
"Muy feo," Perez repeated several times when asked to discuss the loss in Washington. Very ugly.
There weren't too many positives to take away from that game—Whitecaps goalkeeper David Ousted's performance excepted—and Perez, who started the game, didn't make much of an impact. But he chalks up the disappointment to a learning experience. Hopefully, he said, the team can learn something from the drubbing "so that it doesn't happen again."
In preparing for their next game, the Whitecaps will be focused on sharpening up their defensive form, but they'll also be looking for some creativity on attack. The team still has yet to score a goal from open play this season, and as each week passes, the outside concern over that sagging offence has only grown. (The Whitecaps have not scored at all since that 1–0 win over Houston at home on March 26—and that goal came via a dubious penalty drawn by striker Masato Kudo, who received a retroactive suspension from the MLS disciplinary committee for embellishment as a result.)
"I don't feel any pressure," said Perez when asked about the need to score—and in particular, the sense that he ought to be finishing the chances he's getting. (Teammate Jordan Harvey recently called Perez "a real poacher," naming him as someone he thinks will soon find the back of the net.)
Perez said he's feeling calm despite all that. "The goals will come," he added.
For now, he's focused on comfort. For one thing, Perez thinks fans are getting used to seeing him in a Whitecaps jersey, and he himself seems to be enjoying life with his new squad. He's quick to point out that he gets along with everyone, though he admits that he's become closer with teammates Pedro Morales and Octavio Rivero given the language they share.
He's looking forward to Saturday's match—"These are the kinds of teams and matches that you want, because it pushes you to do your best," he said—and hopes to be ready to go. The energetic forward came off the field early in Tuesday's training session at UBC; he said he felt soreness in his hamstring after Saturday's match in Washington, and he's playing it safe so as not to aggravate it.
Provided Perez is ready to go, either as a starter or off the bench, the Whitecaps could benefit from his vision—and from the kind of spark he's capable of providing—on Saturday, and again in their next home game on April 23, when they'll face Perez's old team.
When asked about the impending matchup with Dallas, Perez broke his own protocol and responded in English—as though the message he meant to convey was so simple it needed no translation.
"Special game for el Raton," he said, his smile widening.
Perez may have been a fan favourite in his time with Dallas, but make no mistake, he's a Whitecap now.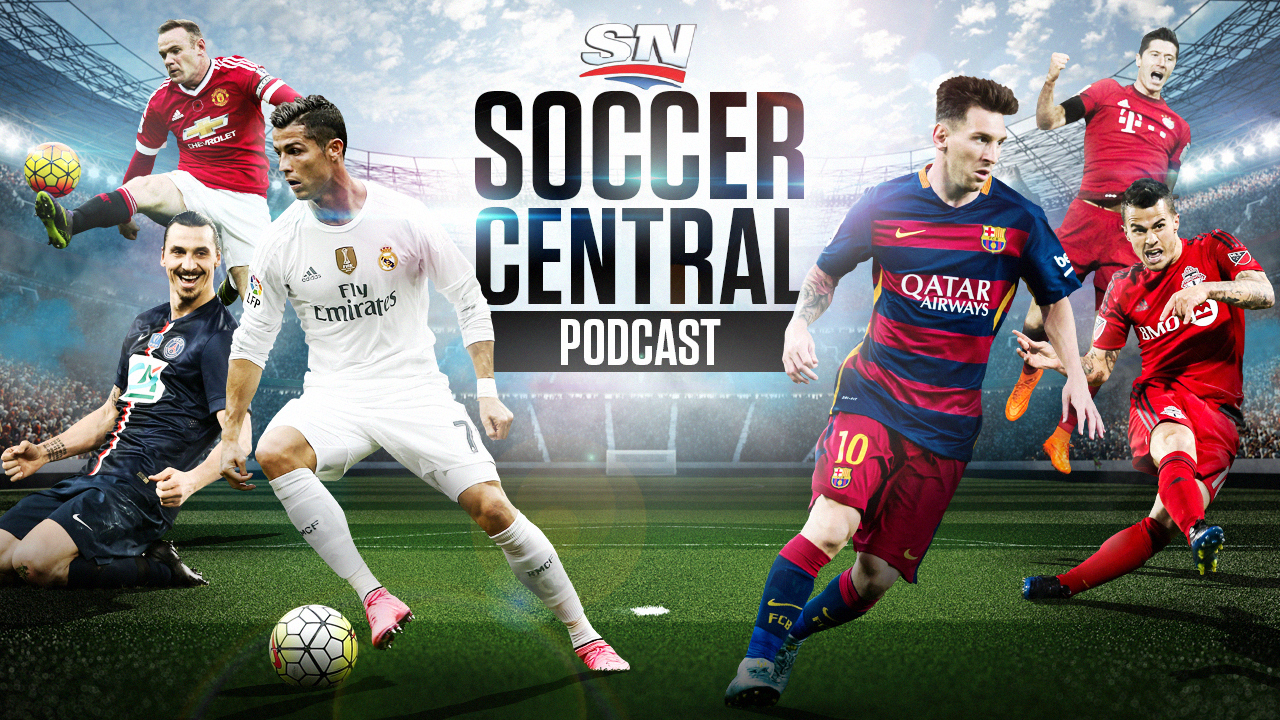 Sportsnet's Soccer Central podcast, hosted by James Sharman, takes an in-depth look at the beautiful game and offers timely and thoughtful analysis on the sport's biggest issues.