Canadian soccer fans, rejoice. Canada will finally get the chance to host the World Cup.
Announced Wednesday morning, Canada joined forces with the United States and Mexico to form a "United Bid" for the 2026 World Cup and ended up beating out fellow finalist Morocco 134-65.
It's exciting news for any Canadian footy fan, but it also begs a few questions about how the Great White North will be involved, especially logistically.
At the moment, between the three nations, there are 23 candidate host cities that will be whittled down to 16. Of these 23, Canada has three in Toronto, Montreal and Edmonton.
3 nations.
16 host cities.
80 games.

| https://t.co/jbld3pvI99 pic.twitter.com/75IDWh93FU

— United 2026 (@united2026) June 13, 2018
Vancouver, despite hosting World Cup qualifying matches in the past, withdrew from the United Bid back in March, so it won't be involved.
It's expected that all three Canadian sites will get games, but that's yet to be decided, and could come down to a number of reasons, including the actual stadiums themselves.
The three venues in question are Toronto's BMO Field, Montreal's Olympic Stadium and Edmonton's Commonwealth Stadium.
Here's a closer look at what each location has to offer.
The FIFA World Cup in Russia runs from June 14 to July 15, and Sportsnet.ca will have in-depth daily coverage.
BMO Field – Toronto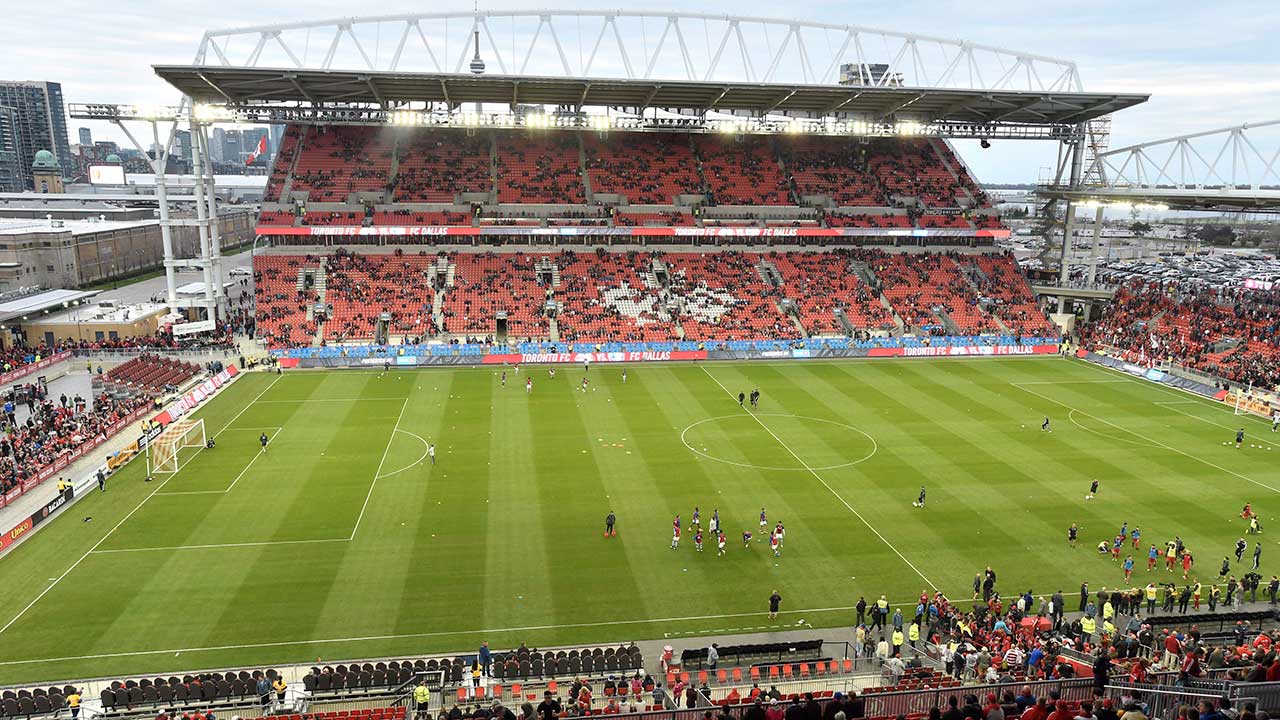 Capacity: 30,000 (expandable to 40,000)
Notable international soccer events hosted: 2007 FIFA U-20 World Cup, 2014 FIFA U-20 Women's World Cup, 2015 CONCACAF Gold Cup
Home of the 2017 MLS Cup champions Toronto FC, BMO Field is a natural-grass stadium that, unlike the other two candidates, is made for soccer first and foremost.
The CFL's Toronto Argonauts also share the field, but this is a location that was built from the ground up with soccer in mind since it first opened in 2007 with sightlines optimized for the world's most popular game.
With that said, BMO Field's capacity is much smaller than the other two. Unless more expansion of the stadium is planned, 40,000 probably isn't going to cut it, particularly because Toronto is likely to be a very popular destination for the many, many fans that travel for the World Cup.
Olympic Stadium – Montreal
Capacity: 61,000
Notable international soccer events hosted: 2014 FIFA U-20 Women's World Cup, 2015 FIFA Women's World Cup
Of the three, Olympic Stadium boasts the largest seating capacity, but comes with other problems, including the building's age and deterioration.
First built for the 1976 Olympic Games, the "Big O" has played host to many sporting events and teams over the years, including the defunct Montreal Expos.
From a soccer standpoint, the venue has hosted major international tournaments recently with the 2014 Women's U-20 World Cup and 2015 Women's World Cup, but they were met with derision from the players over the stadium's artificial playing surface.
That's something that will need to be corrected, but there's precedent of getting natural grass into the stadium in the past. On June 2, 2010, the MLS' Montreal Impact played a friendly against Serie A powerhouse A.C. Milan in a match that saw natural grass installed just for the one-off event.
And while the deterioration of Olympic Stadium has been well documented – particularly with the Toronto Blue Jays playing exhibition games there in recent years – in November 2017, the Quebec government approved the construction of a new roof for the venue, so the Big O will at least be getting renovated in time for 2026.
Commonwealth Stadium – Edmonton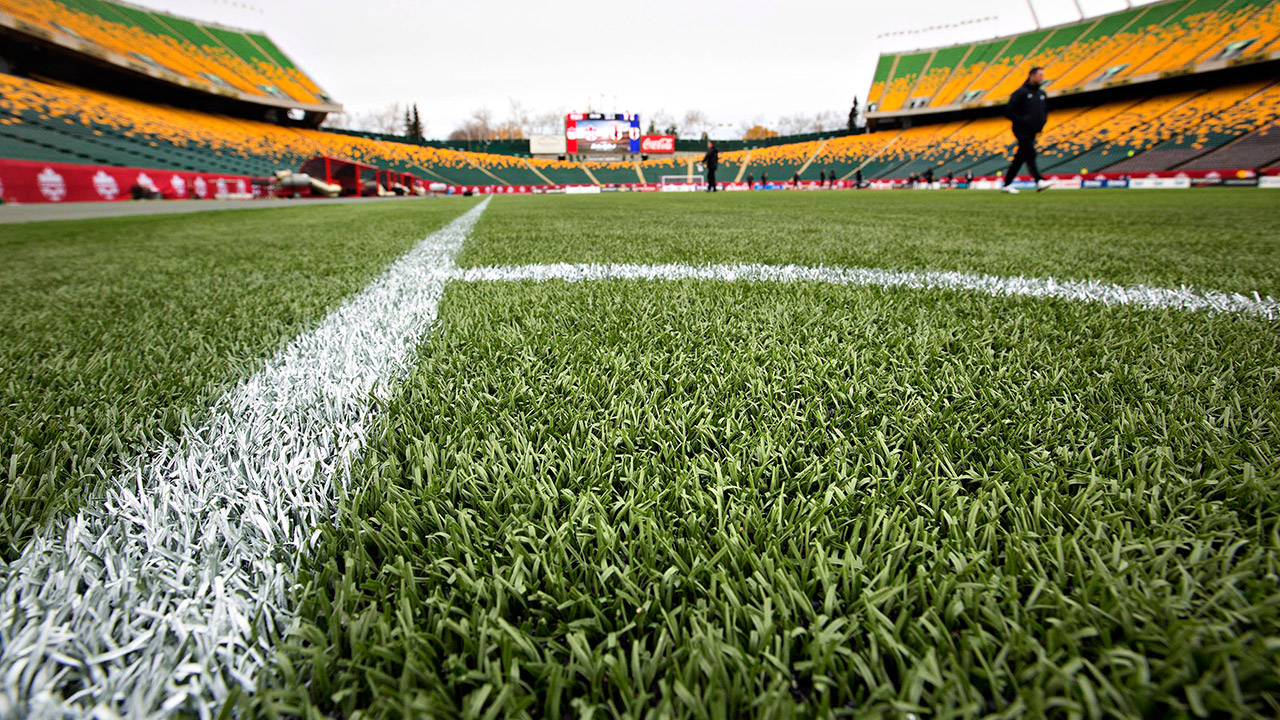 Capacity: 56,300
Notable international soccer events hosted: 1994 FIFA World Cup qualifying, 1995 Canada Cup, 1998 FIFA World Cup qualifying, 1999 Canada Cup, 2002 FIFA World Cup qualifying, 2002 FIFA U-19 Women's World Championship, 2006 FIFA World Cup qualifying, 2007 FIFA U-20 World Cup, 2010 FIFA World Cup qualifying, 2014 FIFA U-20 Women's World Cup, 2015 FIFA Women's World Cup
Originally built as a multi-purpose sporting stadium for the 1978 Commonwealth Games, Commonwealth Stadium is currently the home of the Edmonton Eskimos, but has roots as a soccer venue, being the host site for the Edmonton Drillers of the NASL from 1979-81 and FC Edmonton from 2011-2013.
Additionally, as you can probably tell from that absurdly large list above, Commonwealth Stadium and the CSA have a long relationship with each other.
This is mainly because from when the venue first opened in 1978 and right up to 2009, Commonwealth Stadium – now known as The Brick Field at Commonwealth Stadium – was a natural-grass location, making it an ideal fit for Canadian national team games and international tournaments.
In 2010, turf was installed, though that still didn't deter the CSA from making it one of their top venues. They'll likely have to find a way to get grass back in there for 2026 and given the fact it was originally a grass stadium chances are they'll be able to make it happen again.