The Canadian women's soccer team's bid for a return to the medal podium began on Wednes-day at the 2016 Rio Olympic Games with its opening Group F match against Australia in Sao Paulo.
The Canadian squad has undergone an overhaul since its last major tournament, with the team sporting a youth infused line-up in Brazil compared to last year's FIFA Women's World Cup. And, if you look back to the 2012 Olympics in London, there are just six returnees.
On this opening day of the women's soccer tournament at Rio 2016, drama was the name of the game between Canada, the world's 10th ranked team, and Australia, no. 5.
Here are my three takeaways from Canada's entertaining 2-0 victory:
Dramatic opening half
What a way for Canada to begin their campaign. Janine Beckie needed just 20 seconds to score her first Olympic goal. The 21-year-old striker finished off a pass from captain Christine Sinclair, who took advantage of a miscue by the Australian defence. The goal was the fastest in Olympic history.
The early cushion proved to be more crucial than originally anticipated after central defender Shelina Zadorsky was sent off for taking down Australia's Michelle Heyman at the 19-minute mark. The Matildas had already been pushing for the equalizer, and for Canada to be down to 10 players forced them to change their tactics. Rebecca Quinn was quickly called into action, but the little warm up didn't faze her. The 20-year-old played very well coming into a less than ideal situation. She and Kadeisha Buchanan were Canada's centre-back duo at the 2014 FIFA U-20 Women's World Cup; there's familiarity between the two and the pairing shouldn't be a problem moving forward, with Zadorsky suspended for the Reds' next game.
Despite Canada going into halftime with a 1-0 lead, the stats were sobering: six shots on goal and 60 percent possession for their opponents.
Weathering the storm
The Australians came out with a furious, physical pace to start the second half. Katrina Gorry had a number of good looks, but Canadian 'keeper Stephanie Labbe looked more comfortable in goal than she did in the opening 45.
Canada was awarded with a surprising penalty in the 73rd minute on an apparent handball—surprising because it didn't warrant the call, and surprising because it was Beckie taking the penalty. Lydia Williams would make the save on a very poor attempt by Beckie, which raises the question, why didn't Sinclair take it?
Maybe that's what makes the captain scoring in the 80th minute so poignant. Sinclair, poised as always, chipped the ball over Williams to give her resilient, 10-woman side a 2-0 lead. It also marked her ninth career Olympic goal.
Full marks to the Reds because they did what they had to do: weather the storm. The back line kept its shape and didn't collapse under pressure. The forwards pushed up and weren't afraid to counter despite being down a player. It was an outstanding three-point result for Canada and a great way to get going at the Olympics.
Unfamiliar foes
Although a number of players in this particular game have faced one another in a professional capacity, this marked Canada and Australia's first international match in many years.
The last meeting between the two sides was May 23, 2008 in Sydney. While it was just a friendly and doesn't have a lot of relevance considering how much the sport has evolved since then, it is worth mentioning the players who are still on the Canadian squad.
Sinclair, Rhian Wilkinson, Melissa Tancredi and a then 20-year-old Sophie Schmidt all played in that 2008 match. Here they are at the 2016 Olympics, still important members of the team, whether it's on or off the pitch (Diana Matheson wasn't at that particular game, but was a main contributor to the program in 2008).
Notes: At the Olympics, the top two teams in each of the three round-robin groups, plus the two best third-place finishers, advance to the quarterfinals… Canada's next match is Satur-day versus Zimbabwe, a nation it has never faced… Due to her red card, Shelina Zadorsky will be unavailable for selection against Zimbabwe. Kadeisha Buchanan and Rhian Wilkinson will also have to be careful after they both picked up yellows against Australia.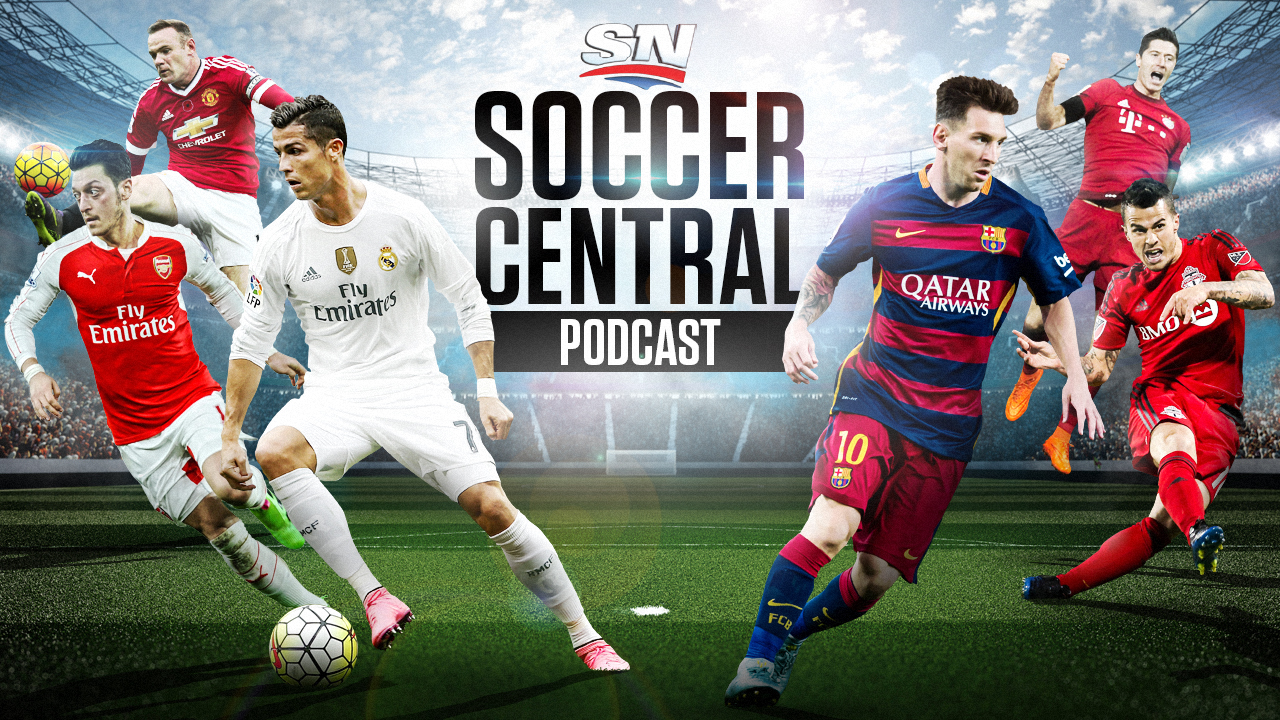 Sportsnet's Soccer Central podcast (featuring Thomas Dobby, Brendan Dunlop, John Molinaro and James Sharman) takes an in-depth look at the beautiful game and offers timely and thoughtful analysis on the sport's biggest issues.