HAMILTON, BERMUDA – The January training camps that have become an annual fixture for the Canadian men's national team are mostly a chance to get players ready for their respective club seasons in North America while also allowing them to gain some international experience.
And while Canada managed to come away with a somewhat laboured 4-2 victory over Bermuda on Sunday afternoon, there's a lot that they can use from this contest to take into future games as they prepare for this summer's CONCACAF Gold Cup.
Playing against a Bermuda side comprised of only a few professionals (including former Toronto FC winger Reggie Lambe) sprinkled amongst a lot of amateurs, Canada didn't get off to a good start, ultimately seeing slack marking on a corner kick leading to the opening goal from Bermuda in the 11th minute.
"You can blame it on guys only being a week into their season. You can blame it on a bad start but it's just not good enough," defender Adam Straith stated. "There are no excuses for a start like that. On the positive side, the goal was something that turned our minds on. After that we started to play but that's something we want to avoid."
The goal did seem to awaken Canada, with some of the newer faces in the team getting in on the action, as 10 members of the 18-man squad were under the age of 24, with plenty of representation from all five Canadian professional clubs.
TFC midfielder Jonathan Osorio opened the scoring for Canada with a tap-in from close range, the scoring play starting with newcomer Ben Fisk from the NASL's FC Edmonton crossing from the left side towards Montreal Impact forward Anthony Jackson-Hamel. His hard shot was saved, but Osorio made the right run to pick up the pieces and score his first international goal.
If anything, the second half forced Canada to adapt to any situation that might come up in the future. Substitute goalkeeper Sean Melvin picked up an injury on a comical goal that will give him nightmares—he just missed Straith's pass back and it trickled past him, allowing Bermuda to tie things up at 2-2.
From there, the game went into the surreal with Straith finishing the game in net as Canada scored two twice to secure the victory.
The unexpected tends to happen a lot in the CONCACAF region so for what was a young Canadian squad, the more they get to experience that, the better.
"To be fair, Bermuda said we could put our goalkeeper back in (the Ottawa Fury's Callum Irving started the game but was taken off at halftime), but we said it was a FIFA match and we can't do that," interim coach Michael Findlay said. "We always target a couple of guys in case of emergencies, it's very rare, and ultimately (Straith) put his hand up and said he was the most comfortable."
With many of Canada's bigger stars, such as Atiba Hutchinson, still with their respective clubs in Europe, these January camps are opportunities for younger players to be incorporated and introduced to the international game. Five players earned their first caps on Sunday and, for the perpetual goal-shorn Canadians, having four goals from four different scorers is certainly reason to be pleased.
"It was good to make my debut and get a start with this new group of players," said TFC's Jay Chapman, who scored in his senior team debut. "Anytime that I can get games in and try to get as many appearances as I can before the big games is huge. I'm thrilled."
There's no doubt that the makeup of the Gold Cup squad will look quite a bit different. With the January camp not falling on a FIFA date, the European-based players are excluded so it can be presumed that there will be some different faces suiting up for Canada this summer.
But for players such as Fisk, who had a good first half and the returning Nana Attakora, this camp was the opportunity to get their names into the conversation going forward as this team takes shape heading into the Gold Cup.
The elephant in the room remains whether Findlay or someone else will take the reins of this team heading forward.
Until Canada finds a new permanent coach, Findlay will continue to lead the team (reports out of Scotland say Canada will play there next in March). A bizarre win over a minnow by a young side is how Canada started 2017, but a better assessment of this program can only come once off-field matters are resolved and new full-time coach is named.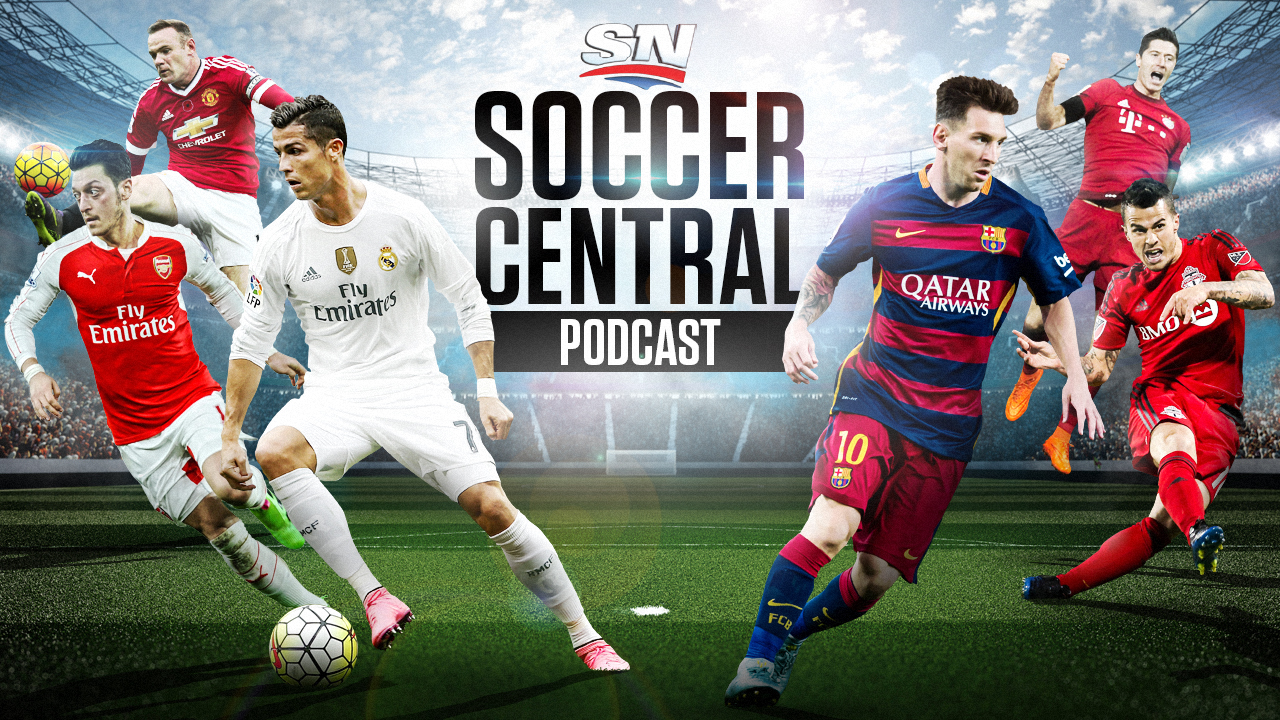 Sportsnet's Soccer Central podcast (featuring James Sharman, Thomas Dobby, Brendan Dunlop and John Molinaro) takes an in-depth look at the beautiful game and offers timely and thoughtful analysis on the sport's biggest issues.
Listen now || iTunes || Podcatchers