You can make it back-to-back Olympic podium finishes for the Canadian women's soccer team.
The Reds were able to put a tough semifinal loss to Germany behind them and beat Brazil on Friday to capture their second consecutive bronze medal.
Here are my three takeaways from Canada's entertaining 2-1 victory over Brazil at Rio 2016:
The next generation
Six players on this team were in this position before—Christine Sinclair, Diana Matheson, Desiree Scott, Sophie Schmidt, Rhian Wilkinson and Melissa Tancredi were part of the squad that captured bronze four years ago in London. Their indelible Olympic experience is one of the reasons the entire side looked calm, cool and collected versus Brazil. They knew what to expect and how to put the heartache of a semifinal loss behind them.
Furthermore, I think the performance of the youngsters is a product of strong, veteran leadership. Ashley Lawrence, who has been excellent all tournament, took charge on Canada's opening goal to bring the ball up the pitch with confidence and speed. While Lawrence could've taken the shot herself as she had the space, she waited patiently as two teammates ran into scoring position. Deanne Rose would finish off the superb delivery from Lawrence to open the scoring with her first Olympic goal.
There was something so poignant about that entire play, a passing of the torch, if you will, as three youngsters were directly involved. It started from the back through Shelina Zadorsky, brought up the field by Lawrence and finished off by Rose. The next generation, indeed.
Hostile environment? So what?
Sao Paulo's Arena Corinthians has become a home base of sorts for Canada. Here, they won two of their group stage matches (Australia and Zimbabwe) and defeated France in the quarterfinals. The pro-Brazilian crowd didn't bother them and regardless of the words chanted, jeers and whistles by those in the stands, the Canadians weren't thrown off their game.
Captain Christine Sinclair, in her milestone 250th appearance, hit the woodwork on an early free kick, which clearly took some wind out of the crowd. Goalkeeper Stephanie Labbe also deserves credit for silencing the stadium, as she smothered any ball that came her way.
There's also something to be said about the youthful exuberance of Rose. The 17-year-old, who was playing the biggest game of her career, didn't bat an eyelash. Her focus was on the Brazilian net throughout the match and there's a reason she was part of every goal or potential scoring chance.
Even when Brazil cut Canada's lead and thought they had glimmer of hope with about 10 minutes left, the Canadians didn't panic. They remained composed as the volume began to rise in the dramatic closing moments.
Disciplined defending
Overall, Canada's defending in the bronze medal contest was simple, but effective. They didn't allow Brazil to come through the middle, where they are most dangerous, and forced them to shoot from distance. In fact, the Brazilians barely penetrated the 18-yard box for most of the match. When they did pour on the pressure late, Canada blocked everything.
Canada defended as a unit. The forwards and midfielders did a brilliant job of supporting their back line and Labbe. The Canadians also didn't stop their tenacious, physical play, even with the Brazilians dropping at a hat to draw fouls. They knew what to expect from their opponents, after hosting them in a two-game friendly series earlier this summer and also defeating them in the Algarve Cup final back in March.
Kadeisha Buchanan redeemed herself after her poor outing vs. Germany, marking her opponents closely and pushing them out wide, while also getting under the skin of Marta. She did it in a composed manner. Buchanan, maturely, regrouped after the semifinal and deserves full marks for her performance in the bronze medal match. It certainly shows growth on her part.
Notes: While nothing has officially been announced from Canada Soccer or the players themselves, this is likely the last time we've seen Melissa Tancredi and Rhian Wilkinson play for the national team… The victory marked the first time Canada defeated Brazil in Brazil… It was good to see Allysha Chapman see some minutes after her shoulder injury earlier in the tournament.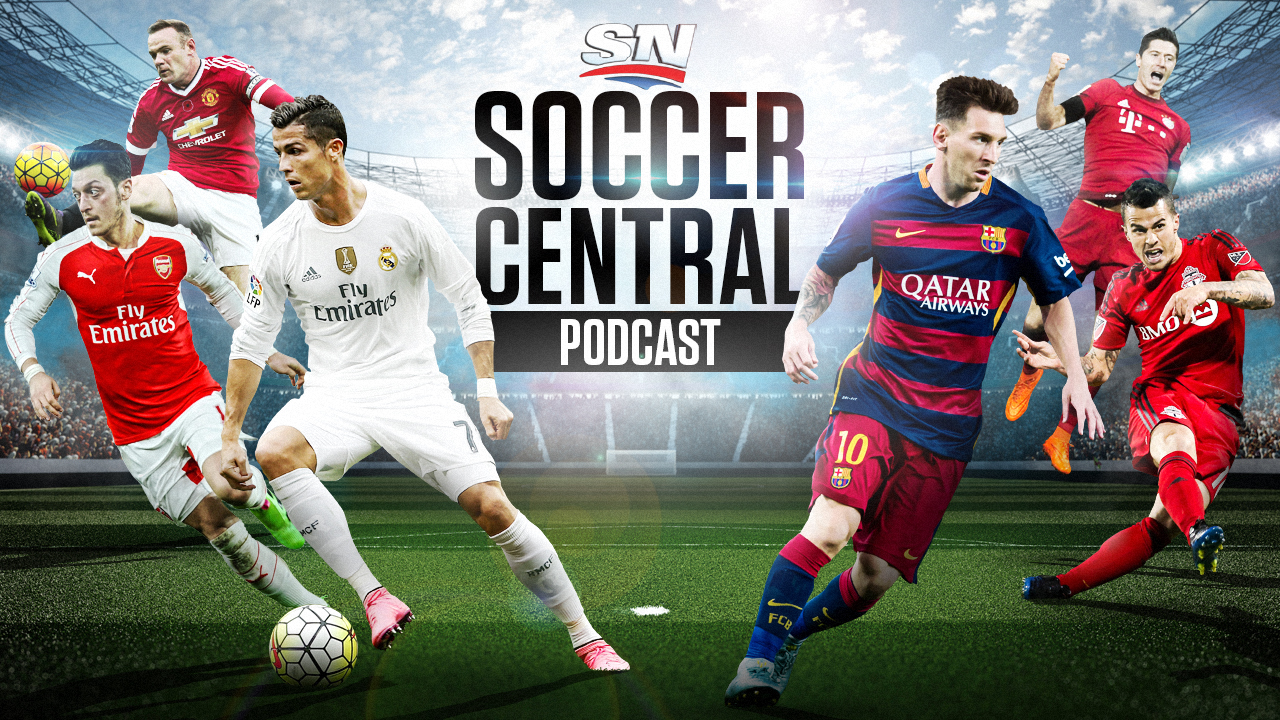 Sportsnet's Soccer Central podcast (featuring James Sharman, Thomas Dobby, Brendan Dunlop and John Molinaro) takes an in-depth look at the beautiful game and offers timely and thoughtful analysis on the sport's biggest issues.