Over 28,000 fans packed Toronto's BMO Field on Saturday to watch the Canadian women's team gear up for the Olympics in the opener of their Road to Rio series versus Brazil.
The match featured a new look Canadian squad, compared to what the country saw a year ago at the FIFA Women's World Cup. The Brazilians, meanwhile, played with their usual skillful swagger, and pushed their opponents to the limit.
Here are my three takeaways from Canada's 2-0 loss…
Welcome home
This marked Canada's first showing on home soil since exiting last year's World Cup in a quarterfinal loss to England. Since then, the group has gone through a number of changes, with coach John Herdman amalgamating a handful of youngsters as mainstays on the roster. The hope with this youth movement is to focus on pace, while having a versatile and adaptable side.
Case in point, Ashley Lawrence, who at just 20 has proven to be reliable as both a midfielder and defender. The same can be said about Josée Bélanger, someone who can play anywhere on the pitch. That flexibility will come in handy at this summer's Olympics.
The last time Canada and Brazil faced off in Canada was in 2008. The setting was Toronto's BMO Field where they played to a 1-1 draw. Five players remain from that Reds squad: Christine Sinclair, Sophie Schmidt, Rhian Wilkinson, Diana Matheson and Melissa Tancredi. At that time, 13,554 were in the stands. Looking back, it's fascinating to see how Toronto has supported the women's program and what the players who still remain from that 2008 roster have achieved to this day.
Canadian women make it too easy for Brazil in friendly loss ahead of Olympics: https://t.co/IWMnZsqOez @JohnMolinaro pic.twitter.com/pVVvpFbz71

— Sportsnet (@Sportsnet) June 4, 2016
4-3-3 options
Canada conceded a tough opening goal. Marta, who won't miss when left unmarked, took advantage of a gift when the home side couldn't clear the ball despite a number of chances to get it out. The Brazilian captain netted her second of the afternoon with a low, hard shot after she pounced on a giveaway in the midfield and used centre-back Kadeisha Buchanan as a screen.
The Canadians were rusty in the first half. The group hasn't played together since an April friendly against the Netherlands. While it's certainly not an excuse, it helps explain the hesitation and at times the lack of communication. In the closing 45 minutes, they showed more tenacity and less uncertainty.
In her debut on home soil and 12th appearance overall, 17-year-old Deanne Rose demonstrated her raw talent and ability to sneak in behind Brazil's back line. Rose also displayed a budding chemistry with fellow striker Janine Beckie. She showed that she not only has a nose for the net, but can also be a playmaker. There's a bright future for this youngster.
If there was an award for hardest working player, it would go to Allysha Chapman. The fullback took a lot of abuse from the Brazilians in the heat of action. She took tackles, while dishing them out herself. She trucked up and down the left side at an impressive rate in the opening half.
Seeing Lawrence start as a full back is interesting. While I believe she's better suited in the midfield to highlight her creativity and speed, having options on the back line is never a bad thing. Chapman can play on either side, while Bélanger can move from rightback to midfield in a pinch. Let's not forget about Wilkinson, who will always give an honest effort any time she's on the field.
Legacy of Sinclair and Marta
Something I wrote about earlier this week was the special connection and previous battles between Sinclair and Marta. While both stars still have a number of years of soccer ahead of them, I hope people realize how truly special it is to see them both on the pitch, at the same time. These are two of the world's best. Ever. Away from the field, they're good friends. However, when representing their respective countries, they're the fiercest of competitors.
For those who watched Saturday's game between Canada and Brazil, they saw these two captains giving their all, not shying away from a tackle and inspiring both of their teams. I think it's safe to say that down the road, fans and followers will be able to look back fondly, knowing they saw two legends lace up their cleats and battle it out in Canada in front of a near capacity crowd.
NOTES: There are two milestone alerts ahead of Canada's next game against Brazil on Tuesday in Ottawa. Josée Bélanger is one appearance away from her 50th, while Desiree Scott is one away from her 110th…Tuesday's tilt marks the first time in over a decade Canada and Brazil will duke it out in the nation's capital. On July 20th, 2003, Canada beat Brazil 2-1 on goals by Kara Lang and Randee Hermus. Erin McLeod was in net for the victory.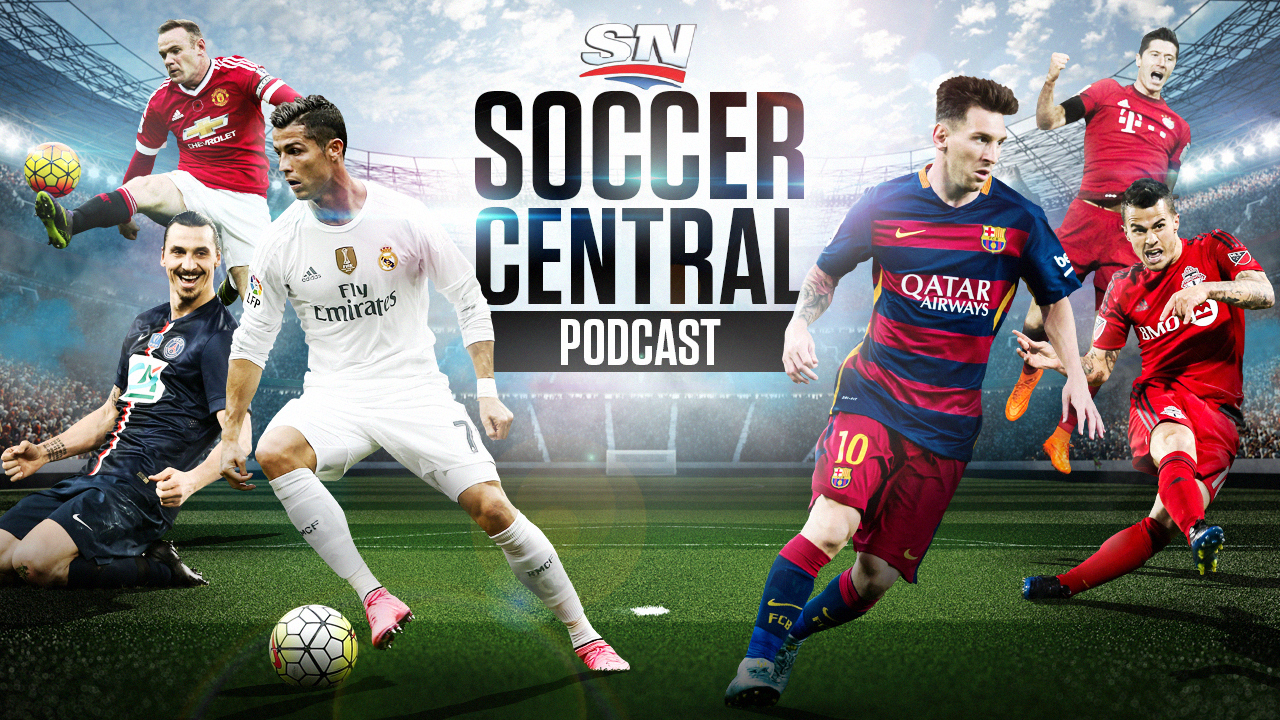 Sportsnet's Soccer Central podcast (featuring Thomas Dobby, Brendan Dunlop, John Molinaro and James Sharman) takes an in-depth look at the beautiful game and offers timely and thoughtful analysis on the sport's biggest issues.