Tuesday's second leg of the Road to Rio series gave the Canadian women's team a chance to redeem itself after a lacklustre performance in the opener, a 2-0 loss versus Brazil in Toronto over the weekend. With this date in the nation's capital their final on home soil before the Olympics, it was imperative for the Reds to build up their confidence, while leaving a memorable impression on the Canadian faithful.
Here are my three takeaways from Canada's 1-0 win over Brazil in Ottawa:
Kicking offence into gear
Janine Beckie's goal in stoppage time secured a well-deserved win by Canada. They had been pushing all game, with a number of chances going wayside. Beckie's chip shot was hopefully a preview of things to come—meaning, Canadian players being unafraid to take a crack at goal, instead of looking to make a pass when bearing down on goal.
Since the Brazilian program has put a recent emphasis on defensive play, it was a good sign seeing the likes of Beckie, Deanne Rose and Nichelle Prince sneak in behind Brazil's defence and take advantage of it being flatfooted or too narrow.
Jessie Fleming provides a certain technical aspect to the Canadian attack and deserves to be in the starting XI at this summer's Olympics. The 18-year-old is responsible at both ends of the pitch and shines when it comes to linking up with others and dictating the pace of the game. She also boasts a solid shot from a distance, something she displayed at the youth level and gave the fans a taste of in Ottawa. Having Fleming in the middle allows Diana Matheson to move up, which is a bonus, because the veteran has long-standing chemistry with captain Christine Sinclair.
Keep Brazil in check
Coach John Herdman considers Brazil to be a "tier one" team. If Canada advances out of the group stage at the Olympics, they'll face "tier one" squads in the knockout rounds on the journey to a potential podium finish. Keeping teams such as Brazil at bay and off the score-sheet is a must.
Canada limited Brazil's chances in Ottawa, which is a testament to their improved communication and cohesiveness compared to just a few days ago. If you were to examine Tuesday's performance versus what we saw on Saturday, it would be night and day. The Canadians didn't chase. Instead, they worked the open space and at times Brazil was actually chasing them.
In Toronto, Marta pounced on Canadian errors and netted a brace in the process. Although she started on the bench Tuesday night, the five-time FIFA Player of the Year was closely marked when she came on in the second half, and proved to be a non-factor.
Back line composure
The Canadian defenders adjusted well to the Brazilian pressure. In Toronto, the foursome seemed disjointed. Tuesday's tilt, though, showed a coordinated effort by the defence, supported by their midfielders.
Credit to Stephanie Labbe, who was composed and vocal, and she organized her group well, especially on set plays. It was an excellent rebound match by Canada's goalkeeper. Veteran defender Rhian Wilkinson helped the Canadian cause, too. As a member of this squad for over a decade and with 170 plus appearances to her name, she always provides tremendous leadership, something they lacked last game.
Ashley Lawrence, who was named Player of the Match in Saturday's loss, is clearly finding her niche as a defender. She provided pace and service from the left side and was able to push the ball forward while she was in the fullback spot (In the second half, Lawrence moved into the middle). Herdman has long talked about having a group of modern fullbacks. Allysha Chapman fits the bill, as does Josée Bélanger. Lawrence can now be added to that list.
It's also worth mentioning Brazil's high press, as it kept centre-backs Kadeisha Buchanan, Shelina Zadorsky and Rebecca Quinn on their toes. But they limited close-in chances from their opponents, while letting Labbe get a clear vision on shots on net.
NOTES: Josee Belanger earned her 50th cap in Ottawa. She's been with the program for many years, but missed a period of time due to injury… This was Canada's final home game ahead of the Olympics in August. They're slated to face France on July 23 at Auxerre's Stade de l'Abbé-Deschamps. Herdman confirmed last week they'll also meet China in a closed-door friendly in France on July 20… The Canadian 18-player roster for Rio is set to be released later this month.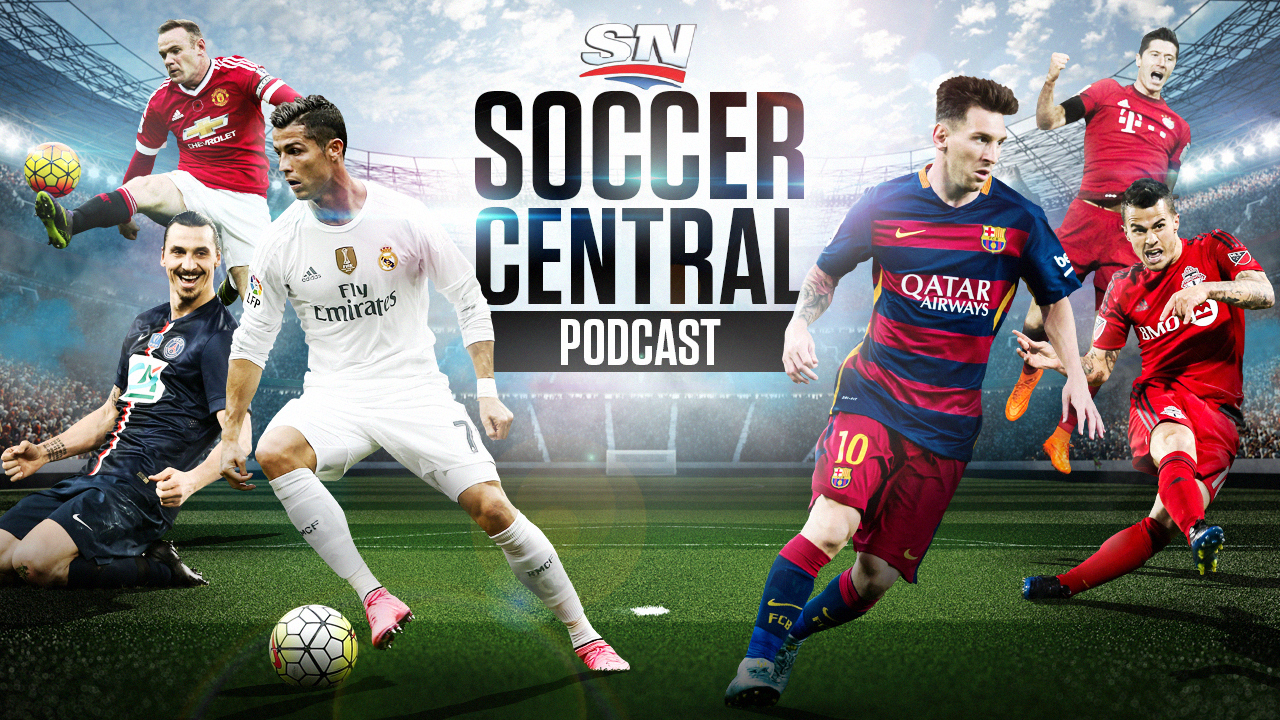 Sportsnet's Soccer Central podcast (featuring Thomas Dobby, Brendan Dunlop, John Molinaro and James Sharman) takes an in-depth look at the beautiful game and offers timely and thoughtful analysis on the sport's biggest issues.