It'll be much more than friendly when the Canadian women's team hosts Brazil in a pair of high-profile matches this month.
Since their first meeting in 1996, they've faced off 16 times with Canada winning five, Brazil six and the rest finishing in draws.
A deeper look shows a strong rivalry brewing over the last several years.
When Canada captured the gold medal over Brazil at the 2011 Pan American Games in Guadalajara, Mexico, they did it in thrilling fashion. After 120 minutes solved nothing in the 1-1 game, Canada edged out Brazil 4-3 on penalty kicks in the final, thanks to one of the best performances of Karina LeBlanc's goalkeeping career.
The teams more recently traded victories. Brazil beat Canada on home soil for the 2015 Torneio Internacional de Futebol Feminino title, but Canada avenged their loss with a 2-1 win in the final of the 2016 Algarve Cup.
Results aside, what stands out most when these two meet is the truly physical affair it turns into. Tempers seem to flare on both sides, with Canada's aggressive style pushing the buttons of a Brazilian team with ample skill at both ends of the pitch. One player to keep your eye on is centre-back Kadeisha Buchanan, who has proven to be a wrecking ball in the past versus her South American opponents.
Canada Soccer names roster for "tier one test" on the Road to Rio Series: Canada v Brazil https://t.co/QX05mXRwa0 pic.twitter.com/MX0MK3TGbL

— Canada Soccer (@CanadaSoccerEN) May 30, 2016
Here are a few things to keep in mind ahead of Saturday's game in Toronto, and next Tuesday's contest in Ottawa.
Sinclair and Marta
Christine Sinclair has scored seven times in 15 matches against Brazil. Her best performance came in early 2012, when the captain scored a brace for Canada in a 2-1 win in a friendly.
At 30, Marta has netted over 100 goals for her country. She made her debut for Brazil in 2002. Since then, she's won two Olympic medals and has the distinction of being named the FIFA World Player of the Year five straight times—a record for both men and women.
One of the most interesting battles between Sinclair and Marta happened many moons ago in Edmonton at the 2002 U-19 Women's World Championship, now dubbed the U-20 Women's World Cup. Both led their respective countries in goals, Sinclair with 10 and Marta with six. In the semifinal, Brazil and Canada faced off in front of over 37,000 fans at Commonwealth Stadium. Marta scored the match's opening goal, while Sinclair sealed the victory for the home side, finding the back of the net when they went to penalties.
They played together professionally in 2010 for FC Gold Pride of the now defunct Women's Professional Soccer league and helped their club win the championship. Sinclair scored twice in that title match, while Marta netted the game's fourth goal. That season, Marta won Player of the Year and captured the Golden Boot. Sinclair led the league with nine assists, as she and Marta were an unstoppable duo. To have the two of them line up on the same squad again would be a dream.
The Bélanger factor
Although Josée Bélanger is currently playing professionally in the National Women's Soccer League, she spent a number of months last year with FC Rosengård in Sweden. There, she played with Marta and Bélanger told Sportsnet that it was a pleasure suiting up with the Brazilian superstar. Their run to the recent UEFA Champions League quarterfinals together could give Bélanger the inside track when it comes to marking Marta in the upcoming matches in Toronto and Ottawa.
Bélanger has found the back of the net versus Brazil a number of times throughout her career. She scored in a 2-2 draw during the 2010 edition of the Torneio Internacional de Futebol Feminino. Five years later, she scored again at the same tournament. It's pretty poignant considering how much time the now 30-year-old missed with the national program due to injury.
Club and country
Now, more than ever, Canadians are playing with Brazilians in a professional environment. Belanger is an example of someone who spent time with Marta in Sweden and is now suiting up alongside fellow defender Mônica in Orlando of the NWSL. In Houston, Janine Beckie and Allysha Chapman share a roster with Brazil's Poliana and Andressa.
The newfound familiarity between these players should provide an extra edge in the upcoming friendlies and could tee up a potential intense knockout meeting at the Olympics this summer.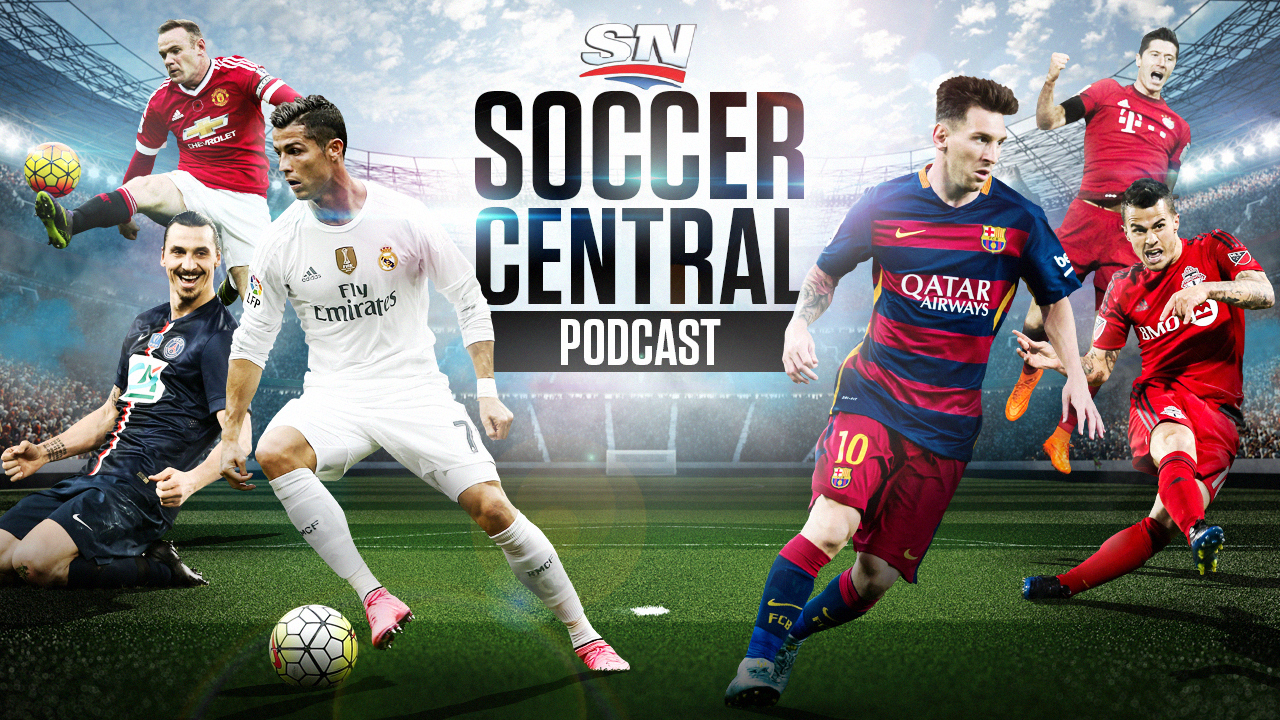 Sportsnet's Soccer Central podcast (featuring Thomas Dobby, Brendan Dunlop, John Molinaro and James Sharman) takes an in-depth look at the beautiful game and offers timely and thoughtful analysis on the sport's biggest issues.