There was something fitting about Canada facing France in its final pre-Olympic warm-up ahead of Rio.
On the team's road to the podium nearly four years ago, they managed to edge out France 1-0 on Diana Matheson's historic stoppage-time goal to win bronze. And here we are in July 2016, with the squads gearing up to see if a similar fate awaits them in Brazil.
Both sides came into Saturday's friendly in Auxerre on a winning note. Canada defeated 12th-ranked China 1-0 earlier in the week, while France beat that same Chinese squad 3-0 six days ago.
Here are my three takeaways from Canada's 1-0 loss to France….
Lawrence steals show for Canada
Ashley Lawrence was dominant at fullback. She was responsible in defence, using her speed to track down the French strikers. At the same time, she was effective when it came to her playmaking. In the opening 10 minutes, she pursued the ball deep down the flank and surprised Jessie Fleming with a great pass.
Minutes later, Lawrence burst down the left and provided a bullet of a cross from the top of the 18-yard box to a streaking Christine Sinclair, who nearly connected with a header. Lawrence's style helps the team open up the pitch and gives them more offensive options. Case in point: her drive forward on Janine Beckie's goal that was eventually called back for being offside.
The 21-year-old also didn't shy away from physical contact. She took tackles, while delivering some herself. She wasn't afraid to be aggressive against the attackers she marked.
Despite the loss, it was an impressive showing from Lawrence, who has emerged into a versatile talent for this Canadian team.
Dealing with short turnaround
Unlike the FIFA Women's World Cup where there are a number of days of rest between matches, there isn't the same luxury at the Olympics. In Brazil, each game is three days apart with only two full rest days, including in the knockout stage. Coach John Herdman's goal going into this two-match set in France was to mimic a similar experience.
Canada carried some fatigue into this meeting after facing China three days ago. Some of the plays against the French seemed a little rushed, especially in the opening half. Rather than stopping the ball and looking up, Canada showed an urgency to deliver a quick pass or shot. It'll be something to work on ahead of Canada's Olympic opener on Aug. 3 versus Australia.
While France is the world's third ranked team, it didn't necessarily start its strongest line-up and Canada shouldn't be focusing on what their opponents did here or the score line. Instead, Canada should use Saturday's performance as a barometer as what they need to adjust tactically and even mentally ahead of next month. For example, not giving up free kicks in vulnerable areas and not starting to panic when they're pinned deep in their own third.
Mixing youth and experience
Herdman decided to select the same starting lineup he brought out versus China, including Lawrence at left back. Veteran Rhian Wilkinson was on the opposite flank again, giving the back line leadership and experience. Fleming is coming into her own after being eased into the starting XI. The 18-year-old looks more confident when the ball is on her foot.
What stands out most about Fleming and Beckie is that both want the ball. They command it, which bodes well, because it gives the team more offensive weapons than in the past. With so many opponents still focused on keeping Sinclair at bay, it gives a chance for the likes of Fleming, Beckie, Deanne Rose and Nichelle Prince to emerge.
This also takes some pressure off the midfield, specifically Sophie Schmidt and Diana Matheson, who at times were charged with trying to doing too much in terms of generating offence. That's not to say their scoring will stop. Instead, it allows them to concentrate on a two-way role — supporting the back line, set pieces and helping send the ball forward.
Despite not being on the winning side, Stephanie Labbe was strong in goal. Her highlight of the game came late, with a confident, well-timed stop on Elodie Thomis, who broke away alone on goal following a misplay by Canada's Allysha Chapman.
NOTES: Although veteran striker Melissa Tancredi missed action versus France due to an ankle injury, she is expected to be ready for the Olympics… Canada has played 14 matches in 2016 and their record sits at 10-0-4… Canada won't be staying in Rio's Athlete's Village since their Olympic group stage matches will be played out of Sao Paulo's Corinthians Arena. Then they'll head to the capital and face Germany at the Mane Garrincha Stadium in Brasilia. The squad will have a chance to play at the legendary Maracanã Stadium if they reach the semifinals or final. Back in 2007, Canada beat Mexico 2-1 to win bronze at the Pan American Games in Maracana.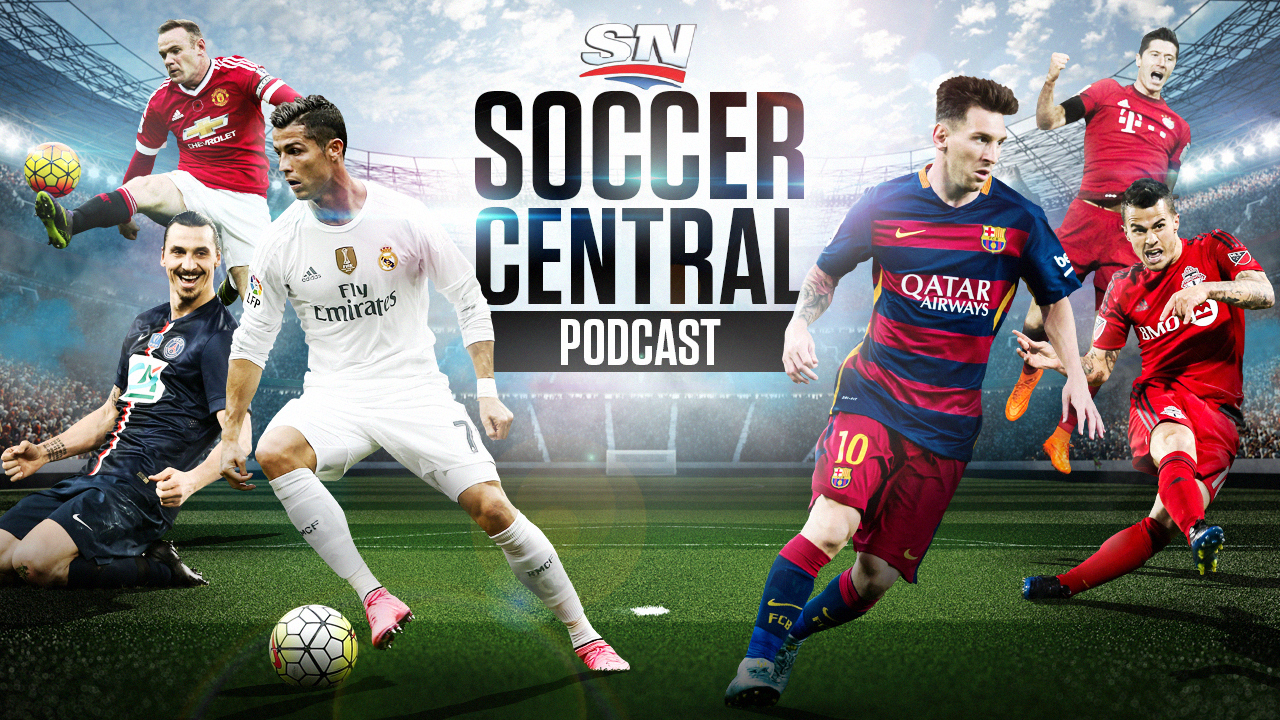 Sportsnet's Soccer Central podcast (featuring Thomas Dobby, Brendan Dunlop, John Molinaro and James Sharman) takes an in-depth look at the beautiful game and offers timely and thoughtful analysis on the sport's biggest issues.