A spot in the Olympic gold medal match was on the line on Tuesday, as Canada and Germany faced off for a second time in the women's soccer tournament at Rio 2016.
The Canadians went into the semifinal with a perfect record, while the Germans were looking for redemption after they suffered their first ever loss to the Reds last week in the group stage.
Here are my three takeaways from Canada's 2-0 semifinal loss in Belo Horizonte:
Early penalty sets the tone
A rough, poorly-timed tackle by Canadian centre-back Kadeisha Buchanan on Alexandra Popp led to a penalty, which Melanie Behringer drilled past goalkeeper Stephanie Labbe in the 21st minute. The early goal gave the Germans life, and knowing Buchanan earned a yellow card made matters tougher for Canada, because the 20-year-old's style has always been tenacious.
Understandably, when that's the way you've always played, it's tough to rein in your physicality. That's not to dismiss the importance of being an aggressive defender. But it's just as important to visualize your tackle a few steps before you make it, something Buchanan hasn't appeared to master just yet. There's no to worry, though—Buchanan will adapt as her career progresses and she continues to be one of the most formidable defenders in the women's game.
Labbe had no chance on Behringer's exceptionally well-taken penalty. It marked her fifth goal at the Olympics, to lead the tournament. It's doubtful any goalkeeper would've saved that stinger of a shot. It's important to recognize Labbe has been excellent at the Olympics filing in for injured starter Eric McLeod. She's had to face a number of different scenarios over the course of five matches—the rotation of defenders in front of her, being a player down, and weathering the storm of conceding an early goal—and has looked solid throughout the competition.
Germans contain Sinclair
Full marks must be given to the German back line for keeping Christine Sinclair at bay. Saskia Bartusiak and Leonie Maier limited the Canadian captain's influence by pushing her to the outside for the majority of this contest. When Sinclair did manage to penetrate deep, goalkeeper Almuth Schult was there to make the stop.
Sinclair did get more touches when Diana Matheson was subbed on in the 60th minute. The diminutive midfielder added extra verve to the Canadian attack and although the Reds were down 2-0 at that point, Matheson was a difference maker—Canada's best transitions came when she was on the pitch.
With both Sinclair and Melissa Tancredi marked, Janine Beckie was left open a number of times on the flanks. She had a few good looks at goal but was unable to finish, both from her foot and head. Canada may have been better served to sub on strikers Deanne Rose and Nichelle Prince earlier, if nothing else but to bring in a varied flow to the game and a different look to the attack.
It was also tough not to have the left side manned by Allysha Chapman, out injured for this game. Ashley Lawrence did fill in admirably, but she's better suited on the right. Chapman is a soldier. During last year's FIFA Women's World Cup, she played through a torn oblique and received pre-game injections in an effort to numb the pain. Not having her on the pitch in the semifinal was telling as to how hurt she truly was, and how much Canada missed her.
No shame in losing to Germans
Emotions are certainly high for the team after the semifinal loss, but they've performed valiantly throughout the course of this tournament. They can hold their heads high as they prepare for what is going to be a tough test versus the Olympic hosts on Friday in the bronze medal game.
There's no shame in losing to Germany, a side ranked No. 2 in the world, and who had won all 12 of its games vs. Canada before last week's loss in the group stage.
The Canadians' mission heading into Rio was getting on the podium. They can still do it and show the world how far the program has come since the 2012 London Games.
Notes: Germany will face Sweden in the gold-medal match; the Swedes defeated Brazil in a penalty shootout earlier on Tuesday to advance to their first Olympic final and second international final. The final will take place Aug. 19 at Maracanã Stadium in Rio de Janeiro. The third place match is slated for that same day at Corinthians Arena in Sao Pau-lo…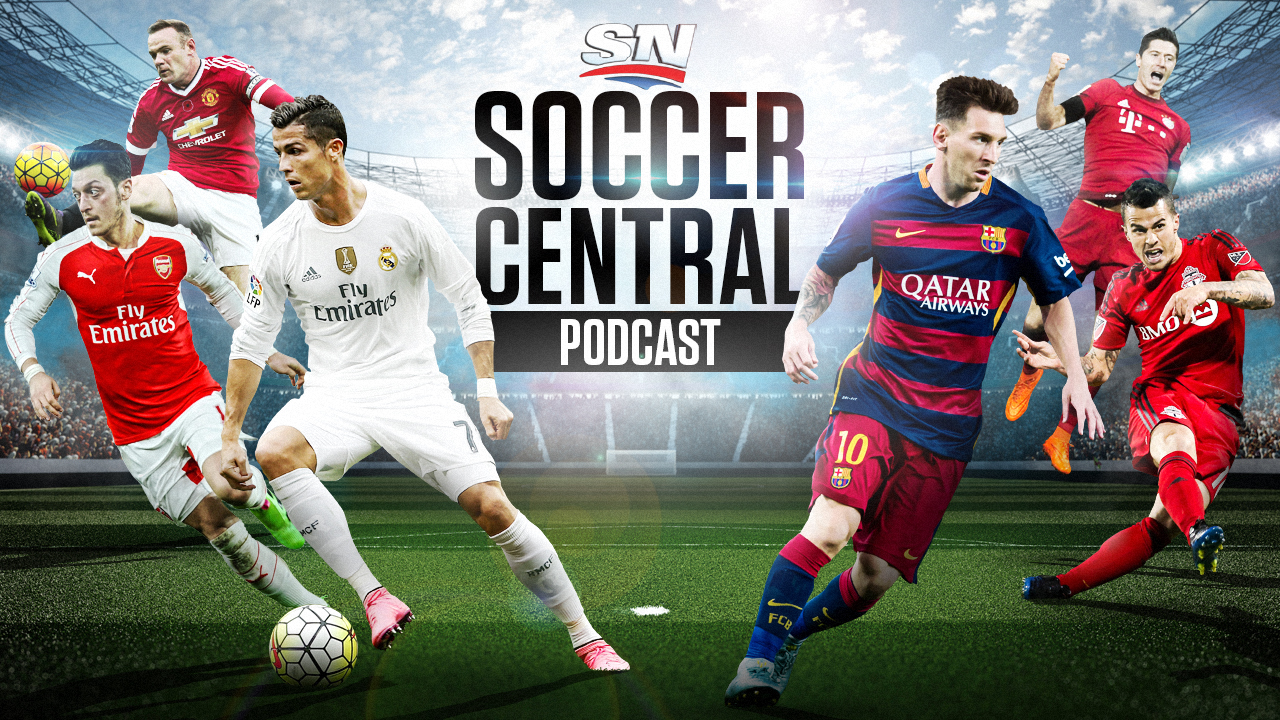 Sportsnet's Soccer Central podcast (featuring James Sharman, Thomas Dobby, Bren-dan Dunlop, and John Molinaro) takes an in-depth look at the beautiful game and offers timely and thoughtful analysis on the sport's biggest issues.