SAN PEDRO SULA, HONDURAS – Under scorching conditions on Thursday, the Canadian men's team made a brief appearance at the Estadio Olimpico Metropolitano in preparation of Friday's massive World Cup qualifier.
They trained for about 30 minutes after landing in town only a few hours earlier, opting to keep things short in advance of the team's biggest game in four years.
"We just came straight off the bus in the blistering conditions and then straight into training," said Scott Arfield who was dripping with sweat in what must be like stepping into another world for him after playing for Burnley against Chelsea at Stamford Bridge less than a week ago.
"On a personal level, it's obviously the first time I've trained in that sort of heat. We were training no more than an hour there and it was obviously very tough. You can see it in the boys' body language, but the game comes around quite quick and we need to be ready."
Given what happened here in the last World Cup qualifying cycle, it's so difficult to look at this game solely in the context of Friday alone. That infamous 8-1 loss will hang over this squad until such a time when they qualify for 'the Hex.'
Nobody expects the same sort of outcome from four years ago, but with the heat, the crowd and the adverse conditions, everything works in Honduras' favour. When Canada coach Benito Floro was asked if he ever brings up that game to his team his 'no' response was almost instantaneous.
"Only a little difference," he then elaborated before he had to quickly dash for the bus as Canada quickly departed after training to head to the team hotel.
Last time, Canada just needed one point in its final game to reach 'the Hex' in what was a mostly encouraging World Cup qualifying campaign to that point. But the result in Honduras is all that will be remembered.
There is, unlike four years ago, some wiggle room for Canada when it comes to qualifying this time—but there isn't much. Mexico tops the group and has already qualified for 'the Hex.' Honduras and Canada are tied for second with four points each. Canada's goal difference is minus-4 while Honduras sits at minus-1. El Salvador is last with two points. The top two nations in the group move on.
With Canada hosting El Salvador in Vancouver next Tuesday and Honduras heading to Mexico City, the advantage in terms of final opponent is with the Reds. Canada wouldn't be eliminated with a loss on Friday, but they would need to beat El Salvador while Honduras would have to lose to Mexico and there would have to be a big swing in goal difference.
"It will be two different games with two different teams in how they play," Arfield said. "I think it's well documented that [Honduras and El Salvador] are slightly different so at home we'll have a better crowd, but first and foremost, we can't look at the El Salvador game. … We don't want anything less than three points. We're here wo win this game so that will make life a hell of a lot easier come Tuesday night."
Though it was very hot on Thursday, the conditions are notoriously unpredictable. On Wednesday, there were lots of clouds and while it was humid, the temperature was almost comfortable.
The forecast calls for overcast skies on Friday morning and there is the chance of a thunderstorm later on. Considering the Canadian team's history in Central America, they'll take any break they can get, and a rainstorm to cool things off and make the pitch difficult to play on will certainly help.
Just like other pitches in Central America, the field here is a mix of clover, grass and weeds and was very squishy on Thursday. One player remarked it was like running on "a mattress" as he stepped onto it at the start of training.
What will matter most for Canada is staying organized and compact, especially in the defensive third. When it's on its game, Canada can be a tough team to break down and with speedsters Tosaint Ricketts and Junior Hoilett as possible options to start on the wings, they'll be able to get back and help out.
"This is the principal matter—How to play in attack and defence and all that while thinking in the heat. It's necessary to rest when the ball is stopped and to take on liquids and take the game with patience," said Floro when asked about the importance of sticking to his team's tactics.
"One of the last experiences was they continued but sometimes it's necessary to stop and get the players to join on the pitch."
Four years ago, Canada came out like gangbusters and nearly scored in the opening minutes, but then was exposed time and again as it wilted in the heat. There were some painful lessons on that day and Friday is a chance to see how intelligently they can play—they can't qualify for 'the Hex' with a win in this game, but they can be all but knocked out from advancing with a loss.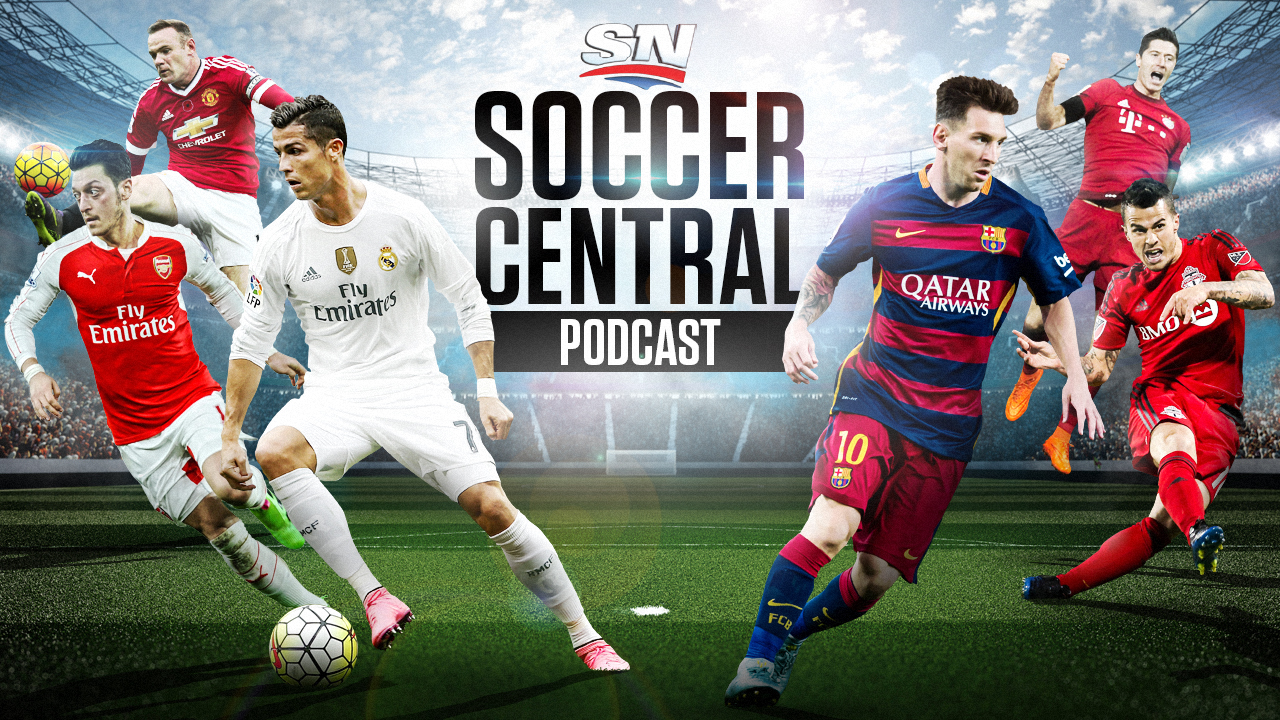 Sportsnet's Soccer Central podcast (featuring James Sharman, Thomas Dobby, Brendan Dunlop and John Molinaro) takes an in-depth look at the beautiful game and offers timely and thoughtful analysis on the sport's biggest issues.