MEXICO CITY — If Canada was to claim any points from its pair of crucial World Cup qualifiers against Mexico, the consensus was that its best opportunity to do so was in the first game at BC Place last Friday night.
But with that opportunity gone by the wayside after Mexico's comprehensive 3-0 win, there are few people, save for probably the Canadian group of players assembled in Mexico City, who are counting on the Reds to collect points at the fabled Azteca Stadium on Tuesday night.
Although few teams come away from Azteca with anything, the Canadians are putting on their bravest face against what is one of the toughest tasks in international football: playing on the road in Mexico.
"We're here not just to get this game over with and carry on," captain Julian de Guzman said prior to the team's Monday training session.
"We're here on a mission and we had the opportunity to learn about ourselves and Mexico in Canada. We're going to have to play them here so there shouldn't be any surprises. It should be a matter of seeing how professional we are and getting ourselves together and bouncing back."
Canada has never won (at least against Mexico) at Azteca, and hasn't scored there since 1980.
In the site of Diego Maradona's 'Hand of God' goal from the 1986 FIFA World Cup, Canada could use a little divine intervention as they have still only scored one goal from three games in this round of World Cup qualifying, and will be hard pressed to add to that tally on Tuesday.
"It's going to be nice to play in Azteca," forward Cyle Larin said with all the innocence of a 20-year-old. "I haven't played [here] yet but I've heard it's really nice and there will be a lot of people but I like playing in front of crowds like that. I think it's going to be a good game. It's going to be a better game than the last one we played. I think now we know what to expect and we know how good Mexico is."
That being said, Mexico was a little more human in qualifying for the 2014 World Cup. A loss to Honduras and draws with Jamaica, Costa Rica and the United States took a little gloss off Azteca's reputation as an impenetrable fortress, and Canada will be hoping to dispel the myth that opposing teams should surrender all hope when they enter.
"It's going to be gruelling. It's never easy in Central America, let alone against one of the best teams in the world," de Guzman said. "The atmosphere is going to be crazy but we really have to do everything possible to put that to the side and worry about ourselves. We know what's at stake and just being a lot more compact and disciplined and aware of what's ahead of us."
To have any sort of hope of even salvaging a point on Tuesday night, Canada must limit the mistakes that proved so costly in Vancouver last Friday. Canada looked caught in two minds on whether to press or drop off and that opened the door to opportunities.
Fortunately for them, they have looked more organized before and these are issues that should hopefully be remedied.
"The matter is to go ahead or to go back—never in between," Canada coach Benito Floro stated. "In between, it's impossible to win a game because from the centre of midfield it's impossible to score a goal, but you offer a lot free space in behind, it's dangerous. What matters is, you maintain your formation but you move your formation ahead or back, not in the middle."
Larin added: "That's the first time we've been like that. We were out of position and the communication wasn't there that game. Mexico's a good team and I think we pushed them a lot than we usually do other teams."
With Honduras and El Salvador playing to a draw last Friday, Canada is still in a pretty good position, even if they lose on Tuesday night. Mexico is by far the class of the group and would advance to 'The Hex' with a win , while a loss could still see Canada in second place by themselves with two games left to play in September depending on how the result in the other game goes.
The worst scenario they could be in after Tuesday night would be a point back of El Salvador, which is certainly a bit reassuring considering the two teams meet in their final game of the round in Canada.
Behind Mexico, a dogfight for the second spot in that last round of qualifying is really starting to come to a boil so even if a point is somehow earned on Tuesday night, it would leave Canada in a great position heading into the final two games this September.
Canada will be without midfielder Scott Arfield who has returned to club side Burnley in England with a back injury that he looked to have aggravated in the second half of Friday night's game.
---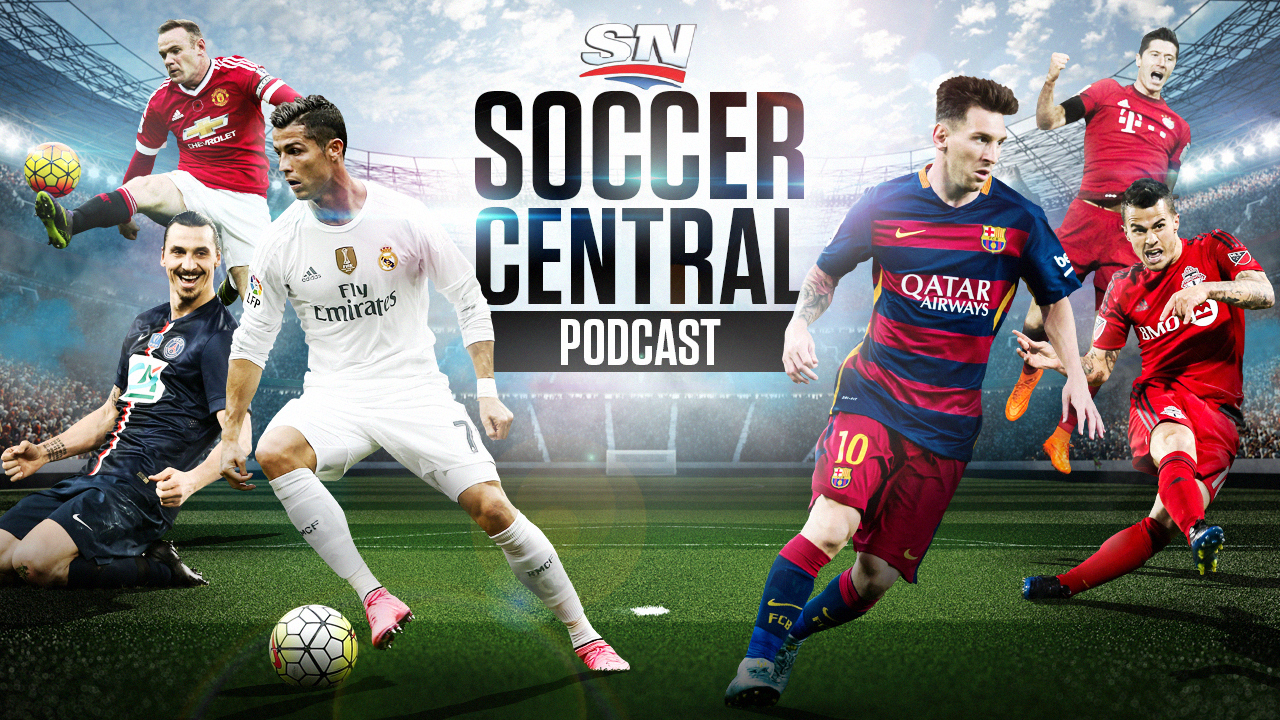 SPORTSNET.CA's Soccer Central podcast, hosted by James Sharman, takes an in-depth look at the beautiful game and offers timely and thoughtful analysis on the sport's biggest issues.
Listen here | iTunes | Subscribe to the podcast
---