MEXICO CITY – It was an improved performance from Canada compared to just a few days ago in Vancouver, but Mexico is simply at another level and it showed again on Tuesday night.
Canada conceded twice in the first half and while it kept Mexico off the board the rest of the way in this World Cup qualifier, the Reds couldn't find the back of the net and ultimately lost 2-0 at Azteca Stadium.
Andres Guardado converted from the penalty spot in the 17th minute and Jesus Corona scored with the final kick of the opening half for Mexico, who has now won all four games in this qualifying round and has yet to concede a single goal.
"We knew it was going to be hard coming down here. We knew it was going to be a grind," said Nik Ledgerwood, who earned the start on the right side of Canada's midfield.
"Unfortunately, we conceded that second goal in the first half. I think if we kept it tight, maybe something could have happened in the second half. I think the boys did extremely well tonight. We kept our shape well. That was our main goal going into it."
Mexico tops Group A with 12 points, and with this win it clinched a spot in "the Hex," the final round of CONCACAF qualifying, with two games to spare. In other Group A action from Tuesday, Honduras defeated El Salvador 2-0.
Honduras and Canada are tied for second place with four points, but Canada drops to third in Group A due to an inferior goal difference (Canada is at minus 4, compared to minus 1 for Honduras). El Salvador is last with two points. The top two nations move on to the next round.
Canada's final two games of this group stage are in September—away to Honduras and at home to El Salvador. Canada will likely need at least a draw in Honduras to go into its final match with a decent shot at qualifying for the Hex, something it hasn't done since 1998.
It didn't take long on Tuesday for a feeling of impending doom to take hold when Mexico was given an opportunity within the opening minutes to score after Canadian goalkeeper Milan Borjan rushed off his line and left the net empty.
Fortunately for Canada they averted disaster on that play, and then looked to have settled down before defender Doneil Henry brought down Marco Fabian inside the box. Guardado converted the ensuing penalty, slamming his shot to Borjan's right—the Canadian goalkeeper guessed correctly, but the ball was too well placed, and Canada was chasing early.
Borjan had to be replaced by Kenny Stamatopoulos just before halftime. Borjan told reporters afterwards that he thought he broke a bone in his right hand.
"I didn't have time to really think about it. It's just a matter of going in and pulling off a performance," said Stamatopoulos, who only had a few seconds of warmup before coming in.
There's no denying that Mexico was the better team but it wasn't a pretty game by any stretch of the imagination. Up until Mexico's second goal, it looked as though Canada had stopped the bleeding, leaving the possibility of stealing a point in the second half.
To its credit, Canada did look much more organized compared to last Friday's game—a 3-0 loss to Mexico in Vancouver—and kept the hosts to the outside without much in the way of quality chances.
Just as it looked as though Canada could be heading into the dressing room at the half down only 1-0 down, Corona scored his second goal in as many games against Canada with a lovely effort. Surrounded by four Canadian players, Corona spun around while in possession of the ball and unleashed a low shot from the edge of the penalty area that snuck inside the post to Stamatopoulos' right.
Stamatopoulos admitted he only saw the ball when it went past him after getting past a lot of bodies in front.
"It was just a matter of going in and holding the fort," Stamatopoulos stated.
So four years after one of the most traumatic 90 minutes in Canadian soccer history, the Reds' hopes could very well come down to their next qualifying game on Sept. 2 in San Pedro Sula, the same venue where Canada lost 8-1.
A loss would mean they need all kinds of luck to fall their way heading into that last home game against El Salvador, but a draw in Honduras gives Canada a much better chance of advancing.
"We have to work for the next six months in terms of fitness with our clubs," stated Canadian captain Julian de Guzman, who famously said that Canada embarrassed themselves in that 8-1 game.
---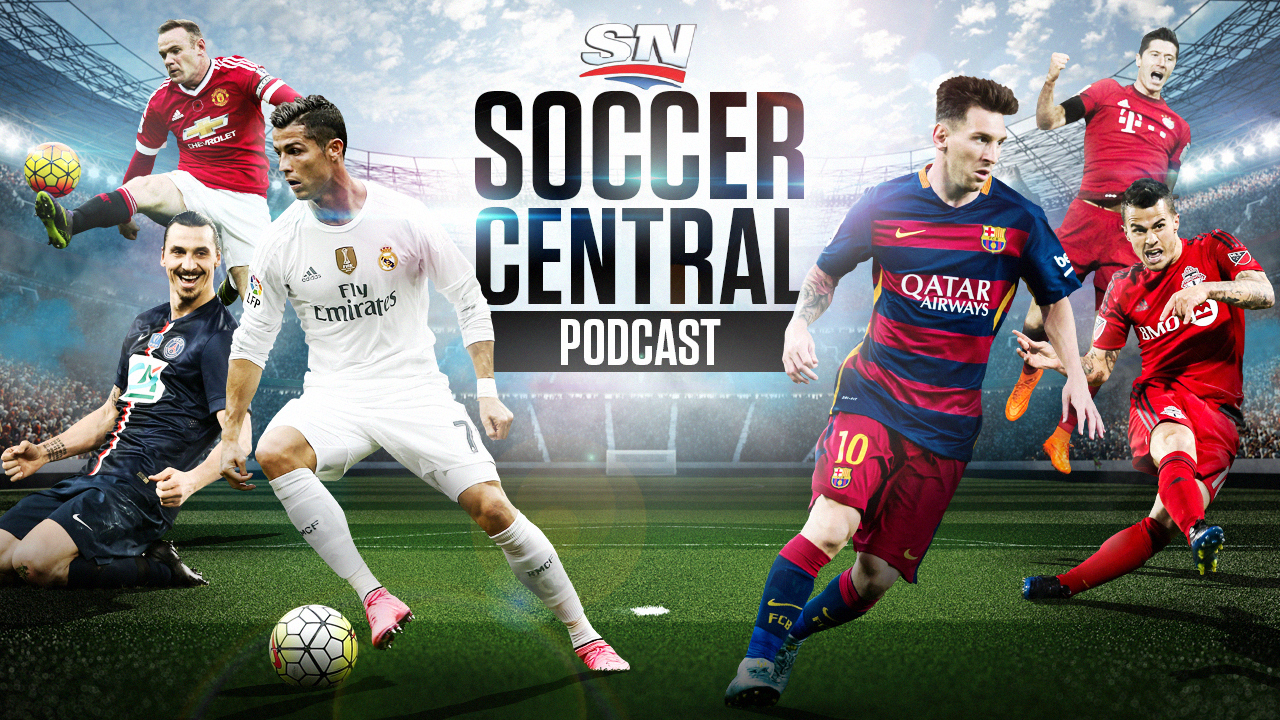 SPORTSNET.CA's Soccer Central podcast, hosted by James Sharman, takes an in-depth look at the beautiful game and offers timely and thoughtful analysis on the sport's biggest issues.
Listen here | iTunes | Subscribe to the podcast
---