No Christine Sinclair? No problem.
With Sinclair given the day off, Melissa Tancredi scored a pair of goals to lead Canada to a 2-1 upset win over Germany in women's soccer on Tuesday at Rio 2016.
Germany is No. 2 in the current FIFA world rankings, eight spots ahead of Canada, who lost all of its previous 12 matches against the Germans before Tuesday's contest at the Estadio Nacional in Brasilia.
How big of a victory was this for Canada? Pretty big, to be honest. Germany is one of the true super powers of the women's game, with two World Cup titles and eight European Championships to its credit.
With the victory, Canada clinched first place in Group F with nine points from three wins. Germany finished second (four points), ahead of Australia (four points) and Zimbabwe (winless). Germany beat out Australia for the runner-up spot based on a superior goal difference.
The top two teams in each of the three round-robin groups, plus the two best third-place teams overall, advance to the quarterfinals.
The Canadians will play the runner-up from Group G—France (No. 3 in the world)—in the quarterfinals on Friday. Canada defeated France at the 2012 London Olympics to win the bronze medal.
Canada entered this game having already secured a berth in the quarterfinals. With that in mind, it hardly came as a surprise that Canadian coach John Herdman made a number of line-up changes, including giving rests to starters Sinclair, Diana Matheson, Janine Beckie and Ashley Lawrence. Also, central defender Kadeisha Buchanan was serving a one-game suspension for yellow card accumulation. With Sinclair out, Tancredi served as captain.
The Germans also made a number of changes to its starting line-up.
Germany took the lead in the 13th minute when Melanie Behringer converted from the penalty spot after Canada's Allysha Chapman was called for a foul inside the 18-yard box.
Tancredi tied things up for Canada against the run of play in the 25th minute, firing a low shot past across the box and underneath the goalkeeper after she won the ball and skipped past to German players.
She then padded Canada's lead in the 60th minute, scoring on a header off a free kick whipped deep into the box by Rebecca Quinn.
It was the seventh Olympic goal of Tancredi's career.
The Germans pressed for an equalizer, but stout defending and steady goalkeeping from Stephanie Labbe preserved the win for the Reds.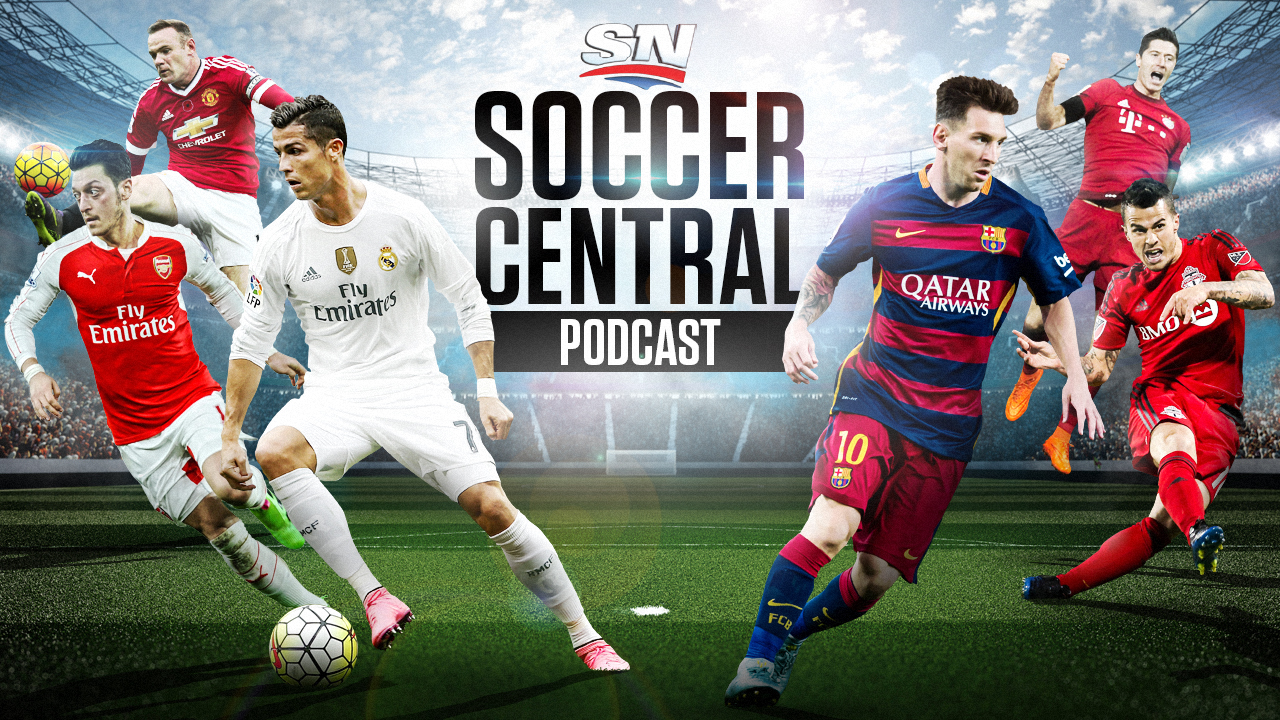 Sportsnet's Soccer Central podcast (featuring James Sharman, Thomas Dobby, Brendan Dunlop, and John Molinaro) takes an in-depth look at the beautiful game and offers timely and thoughtful analysis on the sport's biggest issues.
Listen now | iTunes | Podcatchers