Several key members of the Canadian women's team should feature prominently in the NCAA ranks in 2016.
In fact, this year's senior class is the most decorated in history, with a number of recent Olympic bronze medalists wrapping up their college careers this season.
Here are the Canadians to keep your eye on this term:
Ashley Lawrence – West Virginia
One of Canada's standouts at the recent Rio Olympics, Lawrence is embarking on her senior season at West Virginia. She is one of 36 players to be named to the 2016 MAC Hermann Trophy Watch List, which is awarded to the best player in the NCAA.
Lawrence, who suits up as a midfielder for WVU, was one of her team's best players in 2015. She started all 23 matches, while scoring five goals and registering eight assists. She was also a MAC Hermann Trophy semifinalist last year.
Kadeisha Buchanan – West Virginia
When she wraps up her final year, Buchanan will be one of the best defenders to ever play at West Virginia. Last year as a junior, the centre-back was a MAC Hermann Trophy finalist—a first for WVU. She was also voted Team Defensive MVP and helped the squad post a program-record 15 shutouts, while allowing just 11 goals all year.
Like her teammate Lawrence, Buchanan is on the 2016 MAC Hermann Trophy Watch List.
Buchanan and Lawrence are the first players for the WVU women's soccer program to win Olympic medals.
Rebecca Quinn – Duke
Quinn's versatility is due, in part, to her three years at Duke. The coaching staff at the college deploy her as both a defender and a holding midfielder, which is something she's done at the national team level, too.
Although her junior season last year was hampered with an ankle injury, she helped Duke make the NCAA Sweet 16 and logged key minutes in the playoffs.
Quinn is also on the 2016 MAC Hermann Trophy Watch List.
Kailen Sheridan – Clemson
Along with Lawrence, Buchanan and Quinn, Sheridan was named to the 2016 MAC Hermann Trophy Watch List earlier this summer. The goalkeeper, who is now in her senior season at Clemson, ranks second in the school's history in shutouts, third in goals allowed average, fifth in saves and first in goals allowed in a single season.
Last year, she was the first Tiger to be named an All-American in nearly a decade.
Nichelle Prince – Ohio State
Prince had a stellar junior year in 2015 at Ohio State, where she was tied for the team lead in goals and assists. She was also recognized for her dedication to her studies, named to the Academic All-Big Ten and earned the OSU Scholar-Athlete Award.
This summer, the 21-year-old striker became the first member of the Ohio State women's soccer program to compete in the Olympics.
Marie Levasseur – Memphis
Over the years, the University of Memphis has turned into a "little Canada" of sorts. Their current roster has 14 players from north of the border, including Levasseur. The striker had an exceptional rookie season in Memphis last year, earning a handful of accolades and finished tied for the team lead in scoring.
Levasseur earned her first cap with the Canadian senior squad last December and will likely soon be making the jump to being a full-time member of the side.
Jessie Fleming – UCLA
On the heels of winning bronze at the Olympics, the freshman is already turning heads in college:
UCLA Women's Soccer on Twitter

You can expect the rookie to win numerous awards before the season's end.
The 18-year-old midfielder might be the lone Canadian on the UCLA roster, but she's on a team with players from around the world, with representation from Norway, Spain, Australia and Japan.
Fleming is also following in the footsteps of Canadian Kara Lang, who had a storied career with the Bruins.
Others to keep your eye on: Sarah Kinzner (Colorado), Summer Clarke (LSU), Emma Fletcher (California), Victoria Pickett (Wisconsin), Bianca St. Georges (WVU), Taylor Pryce (Pittsburgh). Sura Yekka (Michigan) will not be playing college soccer this season because she's decided to dedicate her time to training for the FIFA U-20 Women's World Cup this fall.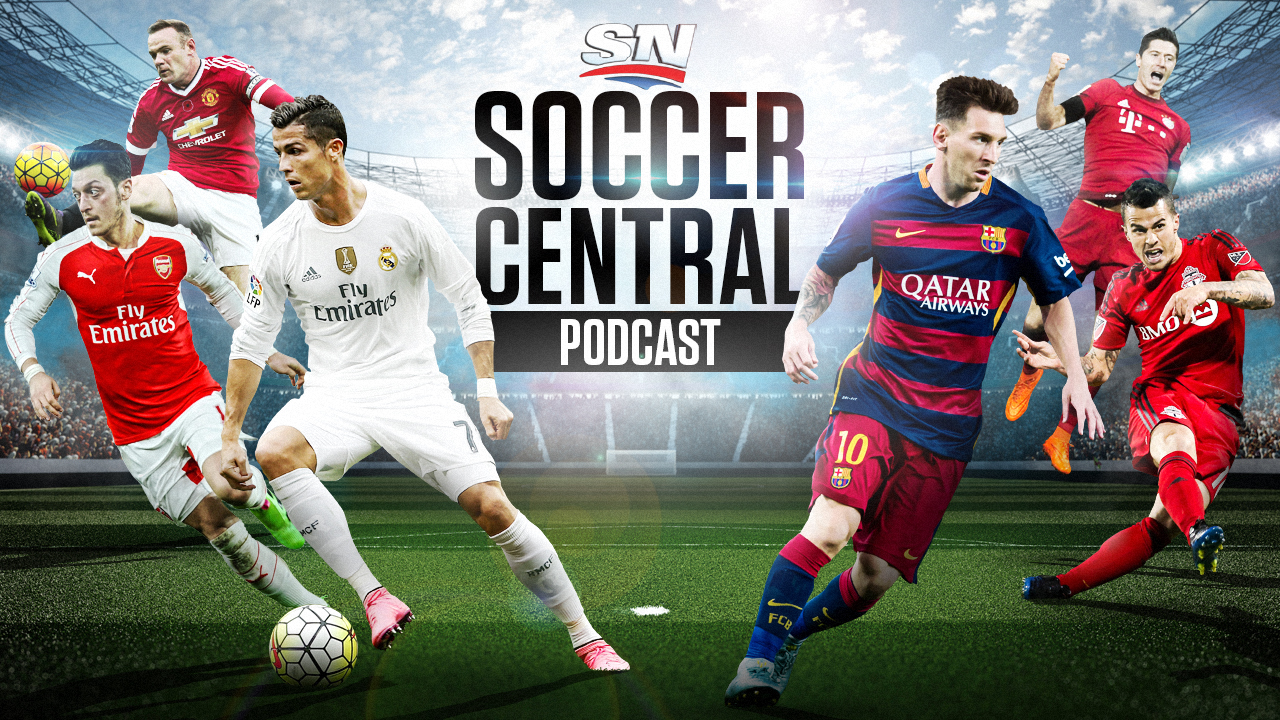 Sportsnet's Soccer Central podcast (featuring James Sharman, Thomas Dobby, Brendan Dunlop and John Molinaro) takes an in-depth look at the beautiful game and offers timely and thoughtful analysis on the sport's biggest issues.