For 12 of the 18 players selected to the Canadian women's team for the Olympics, their time in Rio is going to be a brand new experience and they'll be looking to the veterans for guidance.
Christine Sinclair, Diana Matheson, Sophie Schmidt, Desiree Scott, Melissa Tancredi and Rhian Wilkinson were all part of the revered side that captured bronze at the 2012 London Games and will be called upon to lead the way for the Olympic first-timers in Brazil this summer.
"The main part of this is the experience our veteran group brings," coach John Herdman said on a recent conference call with reporters.
"It will be about producing personal bests and I believe that the combination of the young players that we've brought into the team and the culture that's been created by the veterans will give us a chance to really have a push in Rio.
"They [the veterans] can share good and bad experiences. I think one thing around the Olympics that's interesting is you actually don't spend much time in the athletes' village and for a lot of athletes that aren't in the football bubble, they really do struggle with that. Once you're outside the village, it feels like you're at a FIFA tournament and these women have all experienced multiple FIFA tournaments and the rigours of those tournaments."
Defenders Josée Bélanger, Kadeisha Buchanan, Shelina Zadorsky, Allysha Chapman, Rebecca Quinn and Ashley Lawrence have over 200 combined caps, and each has suited up at an U-20 FIFA Women's World Cup. Bélanger, Buchanan, Chapman and Lawrence were also on Canada's Women's World Cup squad last year.
However, one thing Herdman is thinking about is how they'll adjust to fewer rest days. In London four years ago, Canada played a total of six matches in the span of 17 days. In Rio, they'll go through much of the same, facing Australia on Aug. 3, Zimbabwe on Aug. 6 and Germany on Aug. 9.
"What changes a little around the Olympics is, which we have been preparing them for, is the shorter turnarounds on different days," Herdman explained. "That seems to be the biggest challenge. We've been doing that through different tournaments that we've been experiencing and what we did in Ottawa with the two day turnaround."
When it comes to forwards Nichelle Prince, Janine Beckie and Deanne Rose, along with midfielder Jessie Fleming, will have a chance to learn from a veteran such as Tancredi. The 34-year-old was instrumental in Canada's bronze medal journey in London, scoring twice in their final round robin game against Sweden and finished the tournament with four goals.
"She's played at the highest level consistently for the last 10 years," Herdman said of Tancredi, who will be making her third Olympic appearance.
"She's still in great physical shape and has a great deal of experience on the international stage in tour-naments. I think what we've said with Melissa is, she's gone away to Sweden, she's scored some goals there and she's still passionate and hungry to play for Canada. With that sort of passion and enthusiasm she brings to the environment, for me it's a no-brainer."
In net, Stephanie Labbé will mark her first Olympics as starting goalkeeper. During the 2008 Games in Beijing, she was named an alternate.
Backup Sabrina D'Angelo is still healing a broken wrist, but she's expected to be in Rio.
"She's in great hands," the coach said of D'Angelo, who is a member of the National Women's Soccer League's Western New York Flash. "She's got good medical care around her and she's going to be working around the clock."
Herdman stated she should be ready to go around July 20. Canada has a friendly versus France three days later.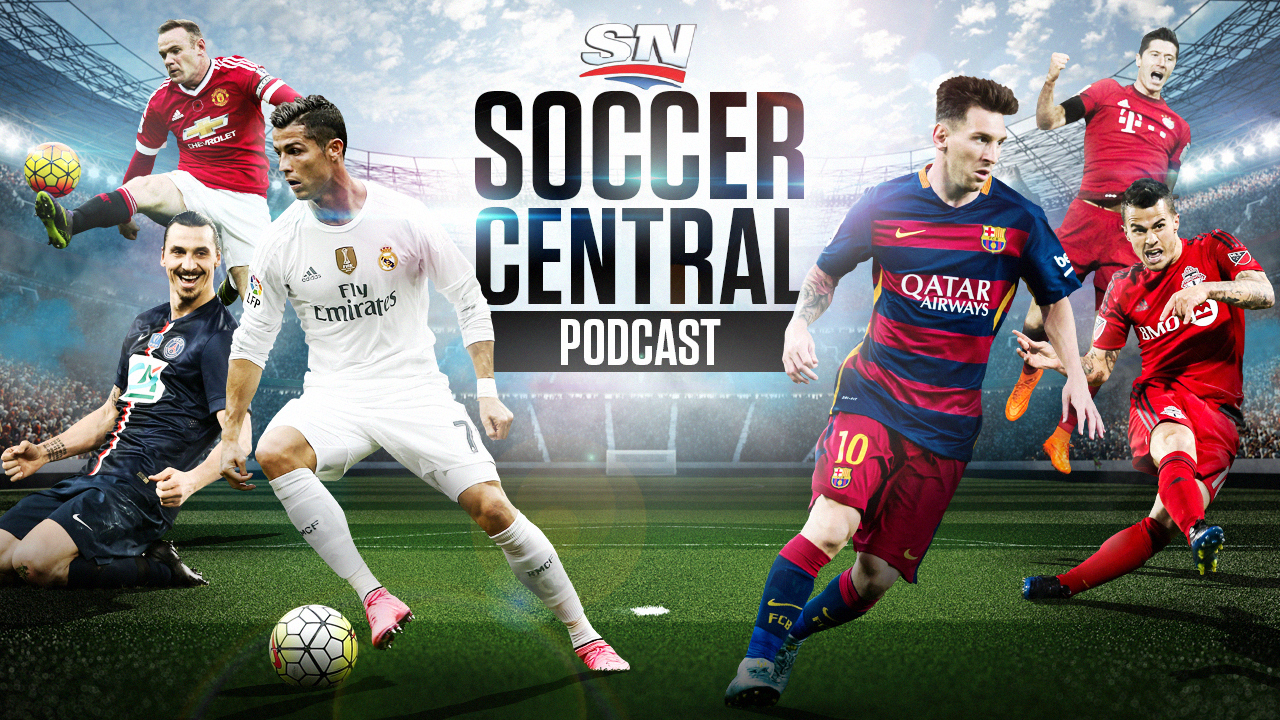 Sportsnet's Soccer Central podcast (featuring Thomas Dobby, Brendan Dunlop, John Molinaro and James Sharman) takes an in-depth look at the beautiful game and offers timely and thoughtful analysis on the sport's biggest issues.
Listen now | iTunes | Podcatchers