There are no major surprises on the Canadian women's soccer team that will compete at the Rio Olympics later this summer.
Coach John Herdman revealed his 18-woman roster on Monday, a squad highlighted by veterans Christine Sinclair and Diana Matheson, and peppered with a number of promising teenagers, including Jessie Fleming (18) and Deanne Rose, who at 17 is the youngest player on the side.
The average age of the team at the beginning of the Olympic tournament will be 25.4 years, according to Canada Soccer. Twelve of the 18 players on the roster will be participating in their first Olympics in Rio.
"I'm excited. This will be my third Olympics and it is an honour every single time" Sinclair said in a media release
"The young players coming into this Olympic squad have brought an energy and passion to our team and they have risen the bar. I am excited to do whatever I can to help take this team to the podium."
This is the exact same roster that Herdman used for a pair of friendlies against Brazil earlier this month, with two omissions: forward Gabrielle Carle and third-string goalkeeper Kailen Sheridan. Herdman had to trim his squad list from 20 to 18 players for the Olympics.
This Canadian team has a different look from the one that competed at last year's FIFA Women's World Cup staged in Canada. For starters, Stephanie Labbe has taken over from the injured Erin McLeod as the No. 1 goalkeeper. A number of players who were at the World Cup have not been recalled by Herdman, most notably Kaylyn Kyle, Lauren Sesselmann, Carmelina Moscato, Jonelle Filigno and Adriana Leon.
Herdman during a conference call confirmed his four roster alternates: Marie-Eve Nault, Kyle, Sheridan and Carle.
The Canadian women are expected to gather in Vancouver in early July for a training camp. They'll then head to France where they will play China and the French during the third week of the month in its final tune-up games before the Olympics.
Canada, No. 10 in the current FIFA world rankings, will compete in Group F at the Rio Games, opening up against Australia (No. 5 in the world) on Aug. 3. The Canadians then take on Zimbabwe (No. 95) on Aug. 6 and Germany (No. 2) on Aug. 9.
The Canadian women have lost all 12 of their previous matches vs. Germany. They are 5-7-3 against Australia, and have never faced Zimbabwe.
The top two teams in each of the three groups at the 12-nation tournament advance to the quarterfinals. The top two third-place sides overall also move on.
"The group stage is going to be challenge. There's absolutely no room for error in any of the games," Herdman warned.
Sinclair backbone of the team
Sinclair, 33, has been the backbone of the Canadian team since making her debut as a 16-year-old in 2000. Since then, she's established herself as one of the best players in the women's game, and she's become Canada's all-time leader in goals (162) and caps (243). Sinclair has also played in two Olympics, helping the Reds win bronze in 2012 in London, and four World Cups, including last year's competition staged in Canada.
She recently said this summer's Olympics wouldn't be her last major tournament for Canada, the implication being that she wants to play at the 2019 FIFA Women's World Cup, and/or the 2020 Olympics in Tokyo.
CANADA'S ROSTER
Goalkeepers: Stephanie Labbe, Sabrina D'Angelo.
Defenders: Kadeisha Buchanan, Rebecca Quinn, Shelina Zadorsky, Josee Belanger, Allysha Chapman, Rhian Wilkinson.
Midfielders: Jessie Fleming, Ashley Lawrence, Diana Matheson, Deanne Rose, Sophie Schmidt, Desiree Scott.
Forwards: Janine Beckie, Nichelle Prince, Christine Sinclair, Melissa Tancredi.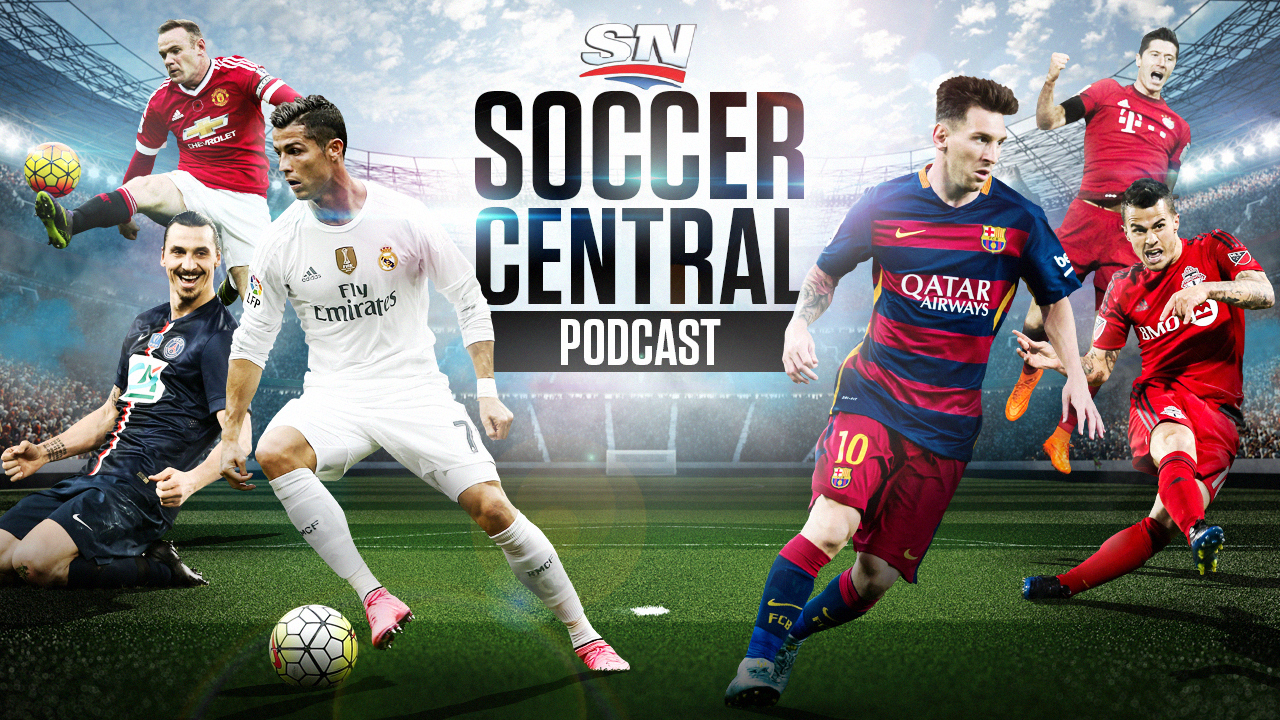 Sportsnet's Soccer Central podcast (featuring Thomas Dobby, Brendan Dunlop, John Molinaro and James Sharman) takes an in-depth look at the beautiful game and offers timely and thoughtful analysis on the sport's biggest issues.