It's all starting to feel very real with regards to the Canadian Premier League.
After a slow drip of minor news over the past several months, the CPL, a new professional soccer league that is expected to kick off its inaugural season next April with seven teams from coast to coast, finally got down to business by officially announcing its first 10 player signings on Thursday afternoon.
The list includes:
• HFX WANDERERS FC (based in Halifax): Zachary Sukunda (defender)
• YORK 9 FC (based in York Region, Ontario): Kyle Porter (forward)
• FORGE FC (based in Hamilton): Kyle Bekker (midfielder) and Chris Nanco (forward)
• VALOUR FC (based in Winnipeg): Skylar Thomas (defender)
• CAVALRY FC (based in Calgary): Nik Ledgerwood (midfielder/defender) and Sergio Camargo (midfielder)
• FC EDMONTON: Randy Edwini-Bonsu (forward) and Allan Zebie (defender)
• PACIFIC FC (Vancouver Island): Kadin Chung (defender)
It's an eclectic group of players that includes young prospects and experienced veterans, guys who have played in MLS and in North America's lower leagues, and some who have played in Europe.
Sportsnet had a chance to sit down and talk with three of the new players this week to get their thoughts of playing in the CPL, the future of the league and why it's important for Canadian soccer.
"THE YOUNG PROSPECT"
Born in Colombia, but raised in Newmarket, Ont., Sergio Camargo signed with Toronto FC in 2017 after spending time with the club's youth academy and playing NCAA soccer. But he didn't end up playing at all for the Reds, spending most of his time with the TFC 2 farm club, and he was released at the end of the season. He spent 2018 with Calgary Foothills FC in the USL developmental league where he played under Tommy Wheeldon Jr., now the coach of Cavalry FC. The rest is history, and the 24-year-old Camargo has a second chance at getting his pro career back on track in the CPL.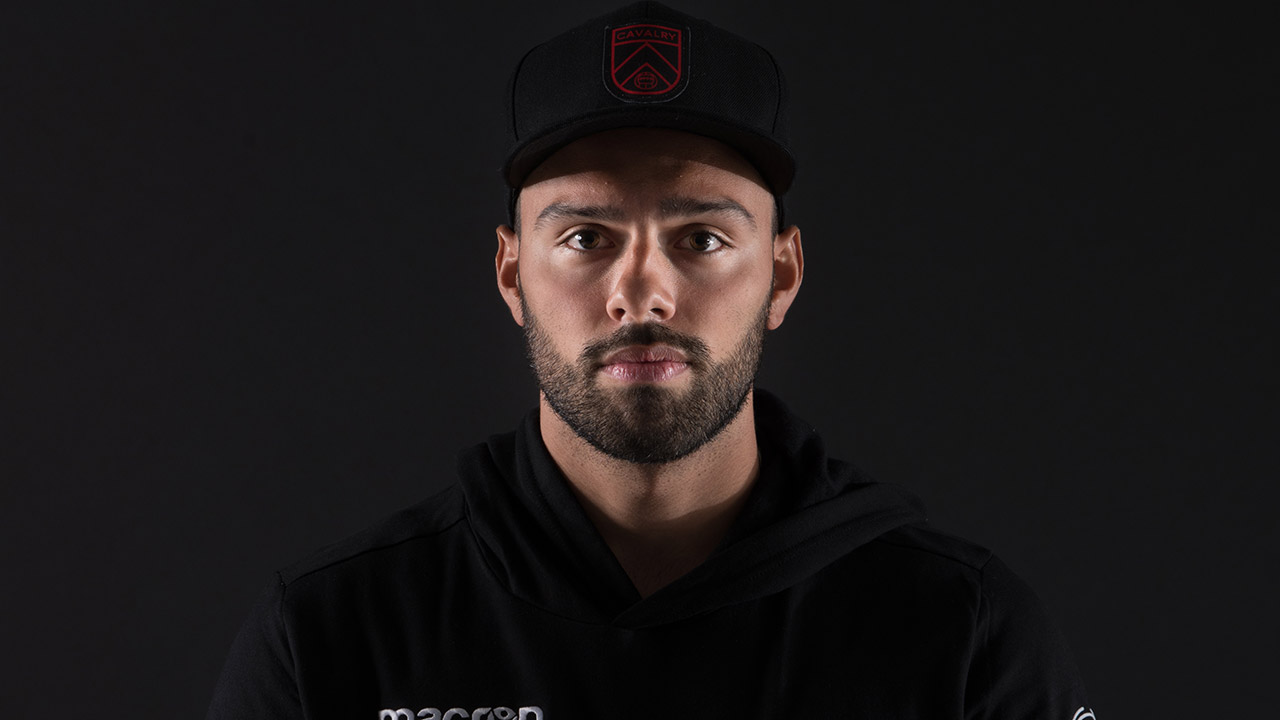 Sportsnet: Your career was in a bit of limbo for several months after being released by Toronto FC and before landing with Calgary Foothills FC. During that time, did you ever consider quitting or think that things might not pan out for you?
Camargo: It did cross my mind, but at the same time I wasn't ready to give up. I believed in myself; I just thought it wasn't the right situation for me at TFC, but I knew I could get back to the same place if I have the opportunity to show my talents. Calgary Foothills gave me that chance, and now I'm ready for the CPL. Coming from Toronto FC to playing in the [USL developmental league], it's been a long year for me just waiting for the CPL to start. Now it's starting to get real.
Sportsnet: How do you feel as a Canadian to be playing in the Canadian Premier League?
Camargo: I'm excited and proud to be part of this new league. Nobody knows where it can go, but we're hopeful and optimistic that it can blossom into a big league, like Major League Soccer, and that in a few years it can compete with other leagues.
Sportsnet: Why do you think the CPL is important to the future growth of Canadian soccer?
Camargo: It's important because for as long as I've been alive, we've always taken a back seat to Americans. We've always had to rely on them for USL and MLS teams. We have tree teams in MLS, but that's not enough for Canada's population. There's talent that keeps falling through the cracks that there's no room for in MLS, but now with the CPL, we'll have opportunities for Canadian talent who maybe weren't quite ready to flourish. I think it's going to be amazing for our national team, too. If John Herdman is into the league, then hopefully he'll look for talent in the CPL to fill out the national team, and that's what I'm looking for: I'm hoping to play for Canada.
"THE HOMETOWN PRODUCT"
Nik Ledgerwood is coming home. The 33-year-old native of Alberta began his pro career with the Calgary Storm in the old A-League in 2002, before moving to Europe the following year where he played with a number of German clubs for the bulk of his pro career. Along the way he became a mainstay with Canada's national team, earning 50 caps, before signing with FC Edmonton of the NASL in 2016. After two seasons with the Eddies, Ledgerwood spent this past year with Calgary Foothills FC in the USL developmental league. Now the veteran defender/midfielder is ready to play for his hometown club Cavalry FC in the CPL.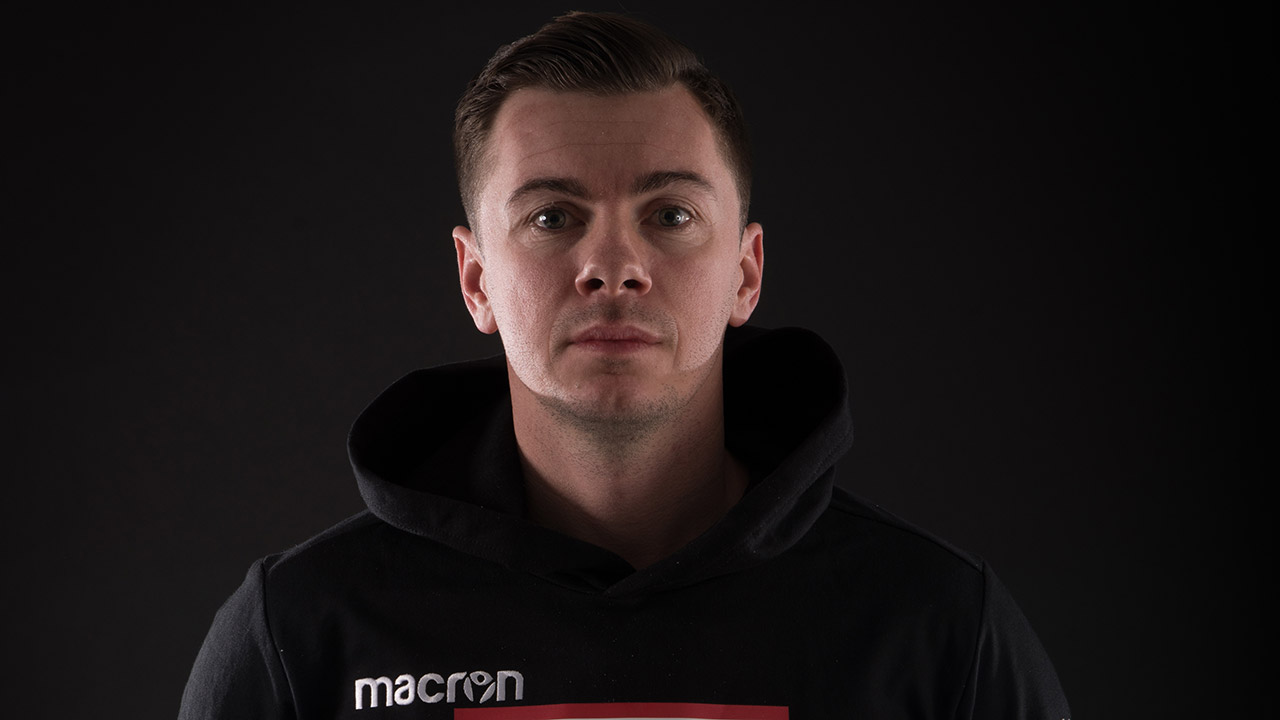 Sportsnet: You began your pro career with the Calgary Storm and now many years later you're back in Calgary with Cavalry FC. You grew up in nearby Lethbridge, so was the prospect of playing in your "hometown" the main motivation for you to join the CPL?
Ledgerwood: That was part of it. Calgary has always had a place in my heart. I'm from Lethbridge, just two hours south of Calgary. I love the city, my family is close by, so to have my roots there and be able to play professionally there, for me everything just clicked.
Sportsnet: How important is it for Canadian soccer to have its own domestic league?
Ledgerwood: It's huge. It's something that Canada has been waiting on for a very long time. Canada has to be one of the only teams in the top 100 of the FIFA world rankings not to have its own domestic league. To me, that blows my mind. A country that's going to co-host the 2026 World Cup, a country that's hosted youth World Cups, the Women's World Cup – to not have its own professional league seems crazy. If Canada ever wants to excel on the world stage, this league is going to be the movement to help that. Creating a larger player pool and to bridge the gap for young players from age 16 to 22 who previously had limited options, this is going bridge that gap because now we'll have a professional league in Canada.
Sportsnet: You've spent most of your career playing abroad in Europe, mostly in Germany, but also in Sweden. I'm sure you must have received a lot of strange looks and comments from people over there, like "I didn't know Canadians played soccer." How do you think the CPL will help address the pre-conceived notion that some seem to have that Canada isn't a soccer country?
Ledgerwood: [laughs] That was exactly the response I got. "Oh, Canada? Shouldn't you be playing hockey?" It was never about our soccer, or that there's good soccer players from Canada. Even when playing in Germany, people looked down on me for playing for my national team. "You're going to leave to go play for Canada?" I remember where I would go home to play for Canada, when I would come back to Germany to play for my club, I would be benched for the next two games because I left to play for my national team. It was frowned upon. "Why would you leave here to play for Canada?" I hope that that slowly changes when people recognize there's a professional league in Canada where we produce top players. I think the CPL will help put Canadian soccer more on the map than it was before, and this league, combined with us co-hosting the World Cup in 2026, it's all going to come together where people start to look at Canada a little differently in terms of its soccer culture.
"THE RETURNING VETERAN"
A product of the Vancouver Whitecaps residency program, Randy Edwini-Bonsu has spent most of his pro career in Europe. Born in Ghana but raised in Edmonton, Edwini-Bonsu has bounced between several Germans clubs over the past seven years. Now 28, the speedy forward was looking to come home to play, and even though he had options with other European clubs, the lure of turning out for FC Edmonton proved to be too much for the 28-year-old.
Sportsnet: Why have you returned to Canada to play in the CPL?
Edwini-Bonsu: I've been looking to come home for a while. I had a few options with clubs in North America and in Europe. I sat down with my agent and asked if we could find something better, and I told him I wanted to come home. The CPL was just an idea at the time, so I was waiting to see how it would develop, and I'd be getting updates [on the formation of the league] on Twitter to see what was going on. And then when the league was officially announced and I found out Edmonton got a team, I thought it was the right move for me. I believe in what the league is doing, and I want to be involved in it from the start, and playing in front of my family and friends was something missing from my career. Now I get to do that in Edmonton, and it's special. So, I felt now was the time to come home. I spent eight years in Germany and I loved it there. But there comes a point where you want something different, and I had an offer to play in Sweden, but I wanted to come home, and Edmonton FC let me do that.
Sportsnet: Why is the CPL important for the growth of Canadian soccer?
Edwini-Bonsu: Because we don't have something like this, our own league. When I first moved to Edmonton, I heard about the Aviators and Drillers, and these clubs that folded and never survived. Now, I think we have a strong league with solid backing. Before I decided to come I did my research, and I think the CPL is on solid ground. I bought into the concept right from the start. I think it's the best thing to happen to this nation in terms of player development.
Sportsnet: You've signed for Edmonton FC, while Nik Ledgerwood has signed with Cavalry FC, so you'll be playing against each other as part of the CPL's Alberta rivalry. Has the trash talking already started?
Edwini-Bonsu: [Laughs] Of course! I've known Nik for a long time from playing with him on the national team. But, of course, there's been trash talk! The rivalry created by the local fans is already brewing. When it comes game time, people will see it.