Fifty-four days after most of Chapecoense's squad was killed in a tragic plane crash, the Brazilian club began a new era.
Chape played its first match since the crash, drawing 2-2 with Brazilian champion Palmeiras in a friendly at Arena Conda on Saturday.
Douglas Grolli and Amaral, who is on loan from Palmeiras, scored for Chapecoense in the friendly. Half of the proceeds from the game will be donated to the victims' families, while the rest will go towards rebuilding the team.
The match itself was emotional, but the pre-match ceremony was especially moving. Three of the surviving players were honoured before kickoff and received the Copa Sudamericana trophy in front of the team's supporters.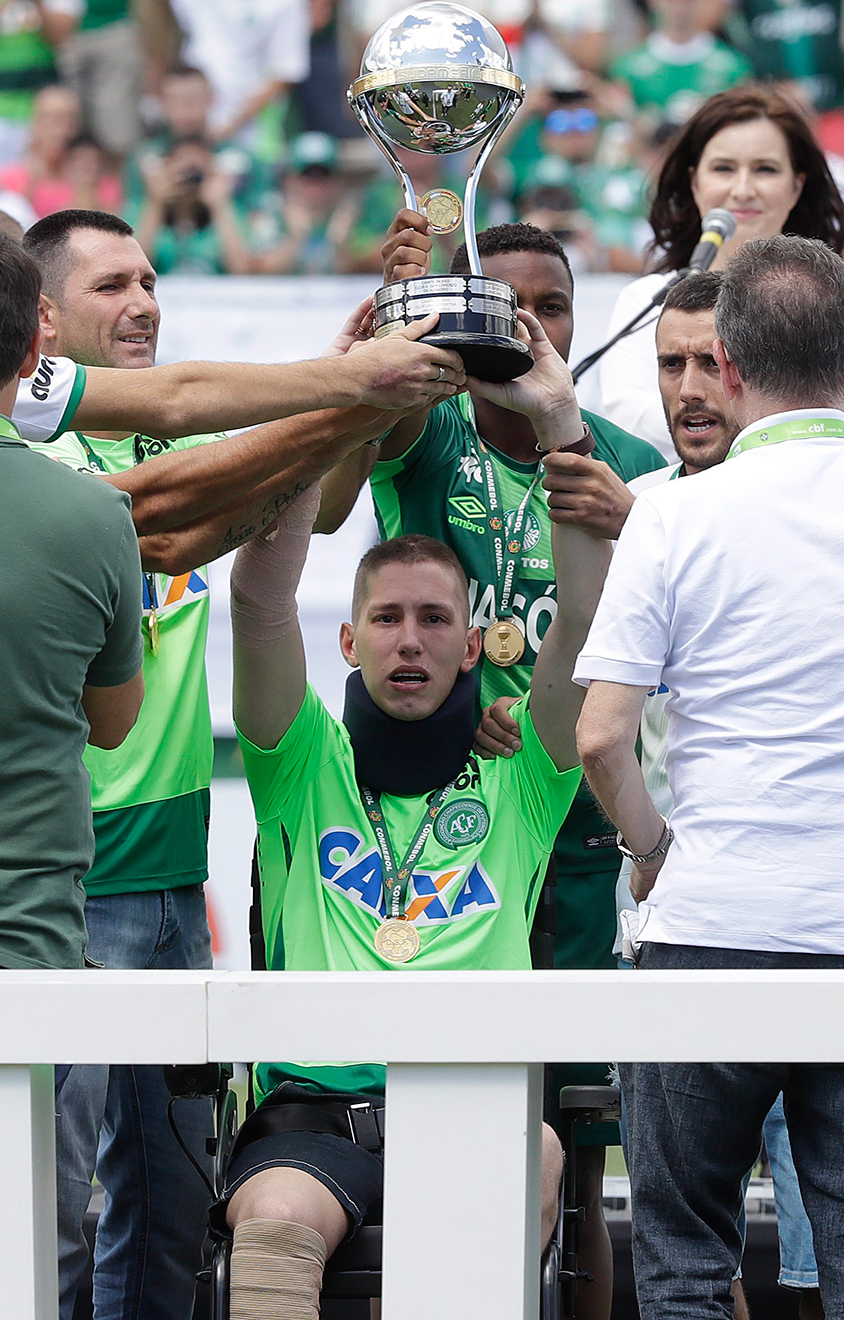 Photo via Andre Penner/AP Photo
Two of the survivors are aiming to return to the team some time this year. Defender Neto recently took his first steps without crutches as he recovers from his injuries. Alan Ruschel is also nearing full fitness.
The third survivor, goalkeeper Jackson Follmann, cannot play again as he had part of his leg amputated and has to undergo more surgeries. However, Follmann stated that he wants to become a Paralympian and a member of Chapecoense's staff once he has recovered.
Chapecoense opens its 2017 season on Thursday and rejected proposals to be immune from relegation for the next three years.