Soccer, they've said in the hyper-paranoid U.S.A, is a communist plot to take over the country.
Now, the very notion of such a conspiracy, as with most conspiracies, isn't even worth the energy of laughter among sensible, thinking people. During the last World Cup, conservative pundit Ann Coulter claimed any "growing interest" in soccer could "only be a sign of the nation's moral decay."
She added: Soccer "is like the metric system, which the liberals also adore because it's European…No American whose great-grandfather was born here is watching [soccer]."
Her comments built on a bizarre column from The Weekly Standard, founded by Rupert Murdoch's News Corporation, in which soccer was described as an exercise in "nihilism, existentialism and anomie."
The thing is—and here is where Coulter's fear is rooted—soccer, like any cultural endeavour, certainly can, and does, communicate its intrinsic values to its constituency. In this it is little different than any of the higher arts, which continually speak to those who share in them.
(Consider a hockey fight. What is the pugilism saying about the tenets of the sport, and its citizenry? And what about gridiron football? The very make-up of the spectacle is militaristic, as is the language that surrounds it—language used by Coulter when she celebrates that after a game the "ambulances carry off the wounded.")
But Coulter needn't worry. Soccer's American version, of which Major League Soccer is the standard-bearer, is so completely restrained in its setup as a closed corporation so as to pose little or no socialist threat. At least on a grand scale. For now.
Besides, soccer has bigger fish to fry. It is, after all, a communist plot to take over China—a plot accelerated these last few months.
President Xi Jinping—and Coulter must find this upsettingly appropriate—rather fancies the values expressed on the soccer pitch. He's a self-admitted fan of the game, although his recent fascination with it has more to do with politics than anything else.
---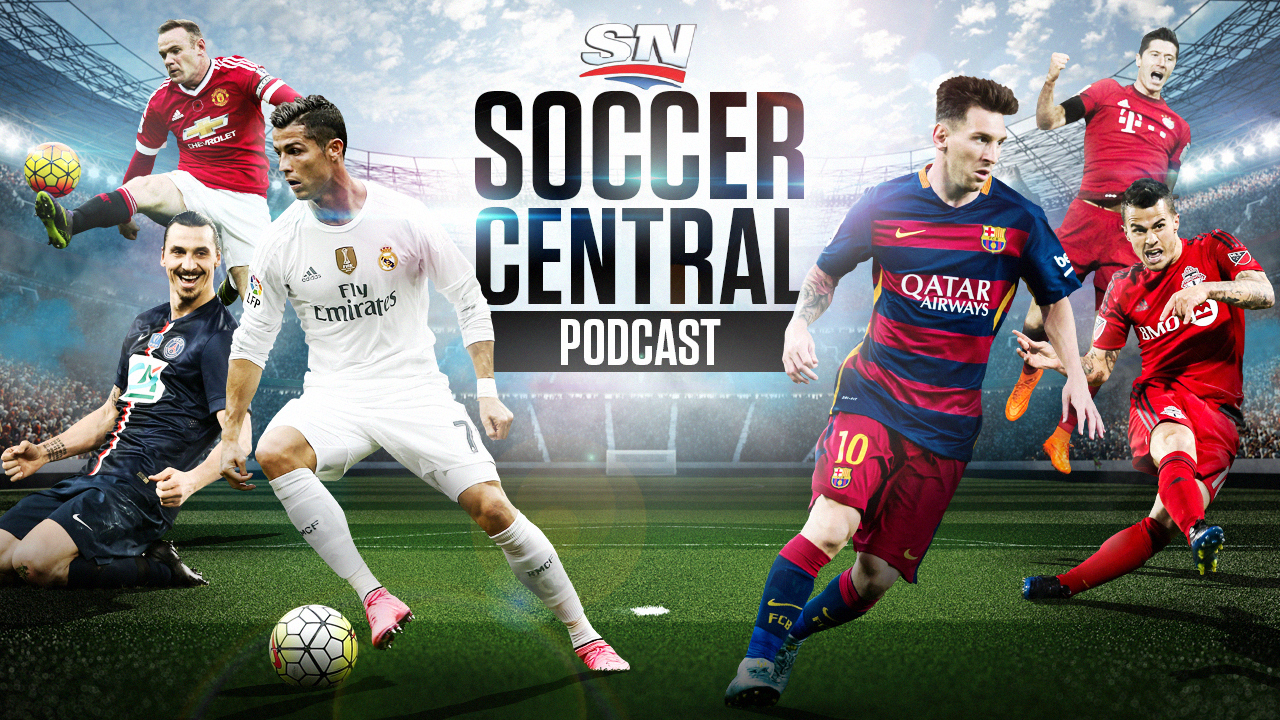 SPORTSNET.CA's Soccer Central podcast, hosted by James Sharman and John Molinaro, takes an in-depth look at the beautiful game and offers timely and thoughtful analysis on the sport's biggest issues.
Listen here | iTunes | Subscribe to the podcast
---
In his 2013 inauguration address he evoked the notion of a "Chinese Dream" to unite the massive country—both in terms of space and population—and its fragmented, transitioning society.
"The Chinese spirit brings us together and builds our country together," he said. "To create the Chinese Dream we must unite all Chinese power."
And that's exactly what he's done.
Whether in campaigning against corruption, smothering opposition or carefully targeting those elements of the arts deemed useful to the "Dream," Xi has endeavoured to centralize everything, to "unite," as he said he would, "all Chinese power."
Soccer has been part of that centralization, and the exorbitant transfer fees paid by China's professional clubs this winter is only part of the process. External investment in enterprises such as Manchester City and Atletico Madrid and internal outlays for grassroots development are others, but it's because of those player acquisitions that Chinese soccer is about to use the sport as a national expression, as a sort of soft power, like never before.
Just look at the numbers: Roma's Gervinho to Hebei China Fortune for €18 million; Atletico's Jackson Martinez to Guangzhou ET for €42 million; Chelsea's Ramires and Shakhtar Donetsk's Alex Teixeira to Jiangsu Suning for a combined €82 million.
Incredibly, Chinese Super League clubs outspent their English Premier League rivals during the January transfer window; they also paid more in the way of fees than the top leagues of France, Germany, Italy and Spain combined.
With the express backing of Xi, much of the money has come either directly from government or through channels it has opened, networks it has facilitated.
For example, Shanghai SIPG (managed by former England boss Sven-Goran Eriksson) is owned by that city's port authority—a government company. And Jiangsu, the biggest spenders ahead of the upcoming season, is chaired by Zhang Jindong—a retail magnate, but also a member of the National Chinese People's Political Consultative Committee.
Money is no object to Xi where soccer is concerned. He wants Chinese people in Chinese stadiums and Chinese viewers watching Chinese telecasts—all of them captivated by Chinese soccer. In that, he is creating a unifying, shared experience that fits within the cultural classification of his Chinese Dream.
That the national TV rights package has skyrocketed more than two thousand per cent in a single year, and that season ticket waiting lists are in the tens of thousands, would seem to suggest Xi's Dream is one step closer to reality.
Coulter and The Weekly Standard, meanwhile, aren't entirely wrong when they link soccer to society's more collective elements. They're only mistaken in their fear, in a hyper paranoia that lacks both sense and literacy.
And when the gloves come off, when the ambulances bear the injured and the flag covers the outfield, the machinations of the American Dream aren't all that different.
---
Jerrad Peters is a Winnipeg-based writer. Follow him on Twitter