2016 was a year to remember for Christine Sinclair.
The long-time captain of the Canadian women's soccer team captured her second consecutive Olympic medal, and she eclipsed Mia Hamm's international scoring total of 158 goals to put her second on the all-time list behind Abby Wambach.
Over the course of 18 appearances this season, Sinclair, a 33-year-old native of Burnaby, B.C., scored seven goals and tallied four assists, and she fittingly netted the bronze medal match winner in Rio. In doing all this, she was named the Canadian women's player of the year for the 13th time in her career.
Sinclair recently sat down with Sportsnet.ca for an exclusive interview to discuss her amazing year and what the future holds.
Let's talk about 2016. This was the team's most successful year: an Olympic bronze, ranked fourth in the world by FIFA, and registering wins over Germany, France, Brazil and Australia. How do you sum up the year?
Progress. John [Herdman], when he became our national team head coach, told us that by 2016 we'd be beating the best teams in the world, that we'd be right there. Usually what John says is what happens. It all came together this year for our team. I think in Rio you saw that on the biggest stage—just us continually beating the top teams in the world and then getting back on the podium.
The Olympic success was a due to a balanced effort from the Canadian team in that there was a mix of youth and veteran leadership. What can you say about your teammates and their performances?
It really was a complete team performance. That's something we had stressed for a few years now. We knew if we were going to be a successful national team, it had to be a team doing it. Obviously, you saw Tanc [Melissa Tancredi] doing well, Ashley [Lawrence], Kadeisha [Buchanan], Jessie [Fleming], some of these players really stepped up for our team. It's also everyone behind the scenes. The people that didn't necessarily see a lot of minutes. Our entire staff, it was a complete team effort. It all came together at the right time for us.
You got a bit of a breather during a group stage win at the Olympics versus Germany in that you were an unused substitute. What did you see from the bench and what was going through your mind?
It really was exciting to be able to watch. For me at least, never before, whether it was a World Cup or an Olympics, have I been able to sit out a game and sit beside Diana Matheson and Sophie Schmidt and watch our team completely kill it against one of the best teams in the world. It was exciting and then you're on the bench thinking, 'Okay, if we win, who are we going to play?' [laughs]. A million things were going through my head!
And that game versus Germany, Melissa Tancredi obviously did a great job wearing the captain's armband and leading the team.
Of course! She scored two huge goals against Germany. It's almost hard for me to single out a single player, because our entire team just killed it that game. Deanne Rose, Nichelle Prince, Rebecca Quinn, these are players that didn't necessarily get a lot of minutes throughout the course of the Olympics and that was their chance. They got that historical victory against Germany.
You mention those youngsters. They really did step up. As captain, what does it mean to you to be able to see the progress they've made?
Just seeing them flourish and now most of them having seen the experience of the World Cup obviously helped. There's that pressure of playing at a home World Cup and we joked that after the [2015] World Cup, everything is going to seem easy for this group. I think that was the case. You saw people playing free out there, playing with confidence and as one of the older players on the team, it's exciting to see the future of this team is just so, so bright. Obviously, we had a handful of these youngsters on the team in Rio, but it's only the start of the pipeline of young players coming into the national team.
For yourself, it was a milestone year when you passed Mia Hamm's goal total. How much did you think about it leading up to the moment and what does that achievement mean to you?
To be honest, we were in Brazil in 2015 and I scored against Trinidad and Tobago and a bunch of people were, 'Oh my God! You've tied Mia Hamm!' I had no idea [laughs]. Obviously, from that moment on it was something on my radar and knowing we had qualifications coming up I figured it was going to happen at some point during that Olympic qualifying tournament. For me, I'm not usually one to pay attention to individual accomplishments and things like that, but this one was pretty special for me.
Growing up, she was the face of women's soccer. I remember after my first year or two on the national team and looking at how many goals Mia Hamm had and I thought to myself how incredible that was and never thought I could reach that level, never reach that milestone. To pass her, and she wrote some nice things to me, it was pretty special for me.
Many people, myself included, were confused and I'd say a little frustrated at not seeing John Herdman as a finalist for FIFA Women's Coach of the Year. What's your reaction?
First of all, I completely agree with you. I think most Canadians, too. I just don't understand how he is at least not one of the three finalists for Coach of the Year. I don't know what else he has to do to earn the recognition that he deserves. He's completely changed the sport of soccer in our country, on both the male and female side of the game. With him, soccer matters in our country. To reach our highest ranking, to go from tenth to fourth in the span of one tournament is just unheard of, back-to-back podiums, and like I said, with him at the helm, this is only the start for the national team. Whether he's the coach in the future or not, he has started something in this country.
I know for me, personally, I'm the player I am because of him. I'm the person I am because of him. He challenges me on the field, off the field, like no one else has ever done. For me, it's an honour to work with him every day.
What are you most looking forward to in 2017?
I think it has to be the club. With Portland [Thorns FC], I thought we had a pretty good year last year winning the league, but obviously losing in the semifinals. We're looking to continue that. It's something very special in Portland with the organization and the fan support. I just want to help continue to build that and help to continue to build the NWSL [National Women's Soccer League]. I want to win a championship.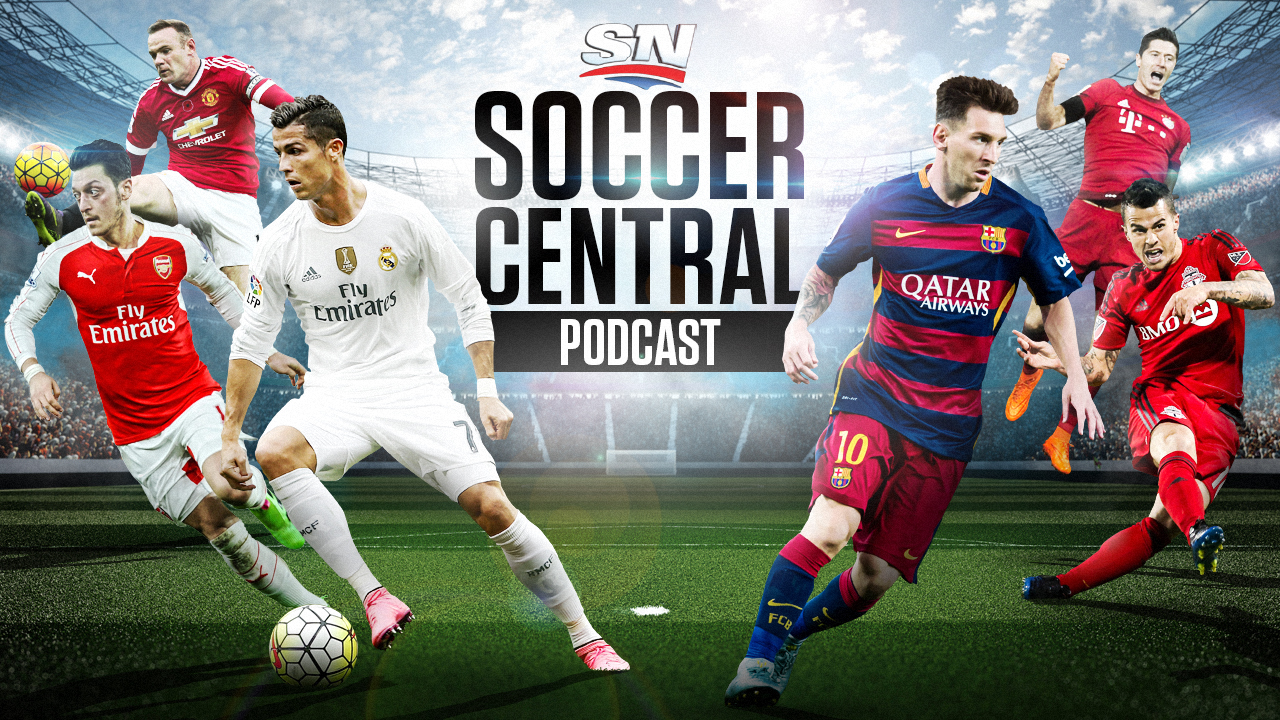 Sportsnet's Soccer Central podcast (featuring James Sharman, Thomas Dobby, Brendan Dunlop and John Molinaro) takes an in-depth look at the beautiful game and offers timely and thoughtful analysis on the sport's biggest issues.
Listen now | iTunes | Podcatchers