TORONTO—It wasn't supposed to be this difficult for Clement Simonin.
Selected ninth overall by Toronto FC at the 2015 Major League Soccer SuperDraft, Simonin, a French centre back who went to school at North Carolina State, was touted at the time by general manager Tim Bezbatchenko as an athletic defender with sound positioning and an ability to pass out of the back. He was an exciting yet unheralded prospect, which is why TFC went "off the board" to select him at the draft.
After being drafted Simonin signed with the club's USL affiliate, Toronto FC 2, before earning a contract with the MLS team that same year, and made his TFC debut on March 29 against Real Salt Lake when he played a full 90 minutes.
It looked as though he was off to a solid start to life in Toronto, but a series of knee and quad injuries ended up derailing the Frenchman's pro career—he's only played in one other MLS game, last September against the Seattle Sounders. Two MLS appearances totalling 171 minutes in two seasons. That's it.
Simonin, 25, is healthy and 100 percent fully fit again. For the last month, he's been training on his own and participated in full team practices, and he's also played with TFC 2 in the third-tier USL as part of his comeback. Just being able to practice again with his teammates has lifted his spirits after what has been an incredibly difficult and injury-plagued start to the young defender's career.
"It's been very tough mentally, to see all the guys training every day, and me not being able to be a part of it, and also not being able to do the thing I love, which is playing soccer. It's been very painful, very tough to deal with, but all of these dark times are behind me, so now I'm happy and can look forward and do the work to get back on the field," Simonin told Sportsnet.
Consistency is a word he used a lot in our one-on-one conversation. It's the one thing that's been missing from his life since coming to Toronto FC, his day-to-day routines thrown into disarray by his injury problems and a knee operation. This past month of training has offered the first real stretch of consistency during his tenure with the Reds.
"I'm feeling very good, very excited to be back on the field for a consistent period of time. This is the first time since I've joined this franchise that I have logged more than two, three weeks of training in a row, so it's great. My body feels very nice, too, so it's very pleasant to be where I am at," Simonin offered.
Simonin credits the team's medical staff for helping him through his recovery, as well as the support of fellow Frenchman and teammate Benoit Cheyrou, and his family and close friends from France who visited him over the summer.
He also found refuge in Toronto, a place that he feels affords him a great deal of anonymity, and allowed him to lead a normal life, unlike a lot of other athletes in Canada's biggest city and largest sports market.
"Toronto is a great place where I could easily get away from soccer. It was easy for me to get my head out of the game for a little bit," Simonin said.
He's also moved in with midfielder Daniel Lovitz, who's not only become a close friend, but also taken to chauffeuring Simonin around, which means he no longer takes public transportation to get to the team's training facility just north of Toronto.
"I ride in with Danny now. I've upgraded my lifestyle a little bit," Simonin quipped.
His return could not have been better timed, what with the Reds still trying to climb up the table and finish in the top two in the Eastern Conference, thus earning a first round bye in the playoffs. It never hurts to have more players in the mix, especially on the defensive end.
But even though Greg Vanney hasn't ruled out using Simonin in the Reds' final two games of the regular season or in the playoffs, you'd have to think the chances of him seeing game action are pretty remote.
"It's a tough situation for Clement. It's just unfortunate that over the course of the last two years [that] we haven't been able to test him enough at the MLS level to know exactly where he would be in terms of his form, in terms of consistency," Vanney told Sportsnet.
"He's super talented he just hasn't had enough games for us to have any kind of assessment of him."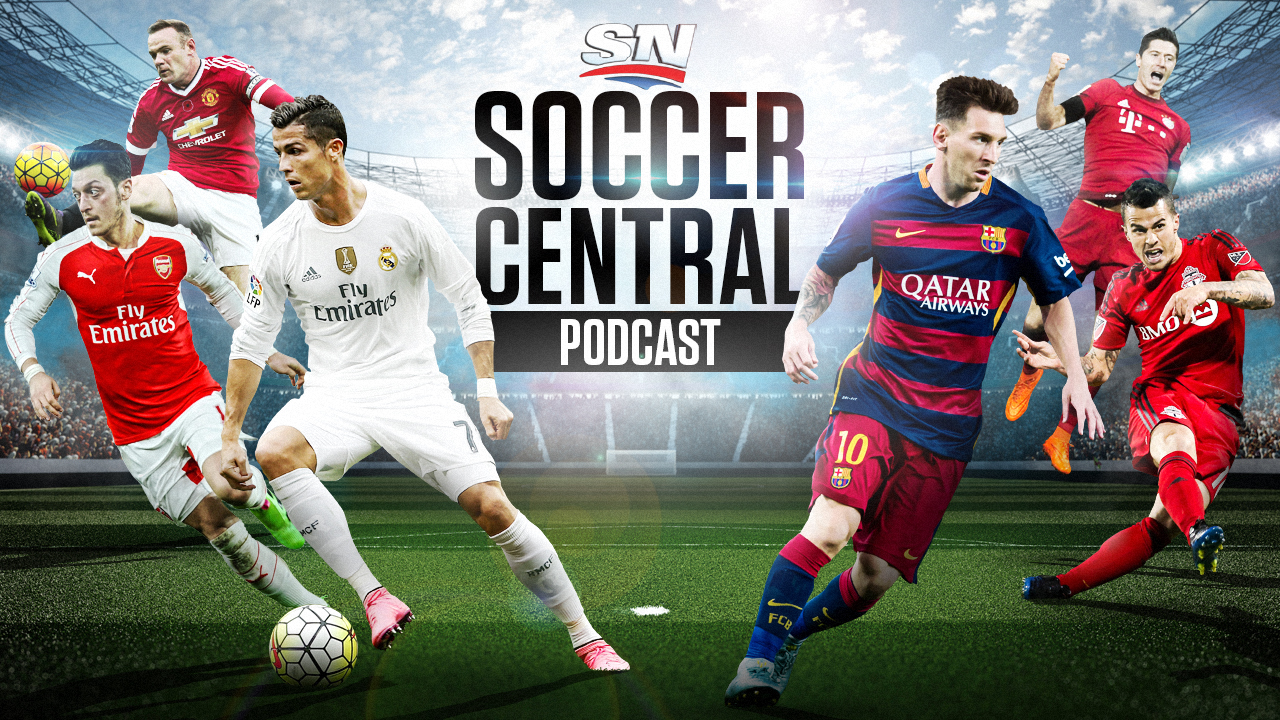 Sportsnet's Soccer Central podcast (featuring James Sharman, Thomas Dobby, Brendan Dunlop and John Molinaro) takes an in-depth look at the beautiful game and offers timely and thoughtful analysis on the sport's biggest issues.
Listen now || iTunes || Podcatchers