Is the message behind Colin Kaepernick's ongoing protest getting forgotten amidst the patriotic furor it has created?
Toronto FC forward Jozy Altidore believes so, and he feels that's a shame because the conversation that Kaepernick was looking to start is worthy of public discourse.
"It's something that everybody seems to be talking about, the protest that he is making," Atidore told Sportsnet in a one-on-one chat. "But in terms of the message he's trying to get across, to me, I think it's being put on the backburner and getting overlooked. It's a topic that's really important right now, and it's a topic amongst many that needs to be addressed. We need to figure out a way to move forward and not ignore these issues anymore."
Kaepernick, a backup quarterback with the NFL's San Francisco 49ers, has been refusing to stand for the American national anthem before games because he believes the United States oppresses African-Americans and other minorities.
He sat on the team's bench during the anthem before an exhibition game last month. He later explained his reasoning in an interview with NFL Media.
"I am not going to stand up to show pride in a flag for a country that oppresses black people and people of colour," Kaepernick said. "To me, this is bigger than football and it would be selfish on my part to look the other way. There are bodies in the street and people getting paid leave and getting away with murder."
Kaepernick has been outspoken on his Twitter account on civil rights issues and in support of the Black Lives Matter movement.
Since that game when his protest first drew attention, Kaepernick has opted to kneel during the national anthem rather than sit as he did in their previous games, explaining it was his attempt to show more respect to former and current U.S. military members.
The fallout has been interesting. While some players have supported Kaepernick in his protest, he's also received a hailstorm of criticism from current and former NFL stars, U.S. politicians, veterans and football fans. And, of course, the abuse he's taken on social media has been overwhelming.
It's to the point where the message Kaepernick is trying to get across has been forgotten. Kaepernick has become the story. The conversation has turned into a debate as to whether he's right or wrong to protest the anthem, instead of it being a dialogue about racial inequality and the infringement of African-Americans' civil rights by police officers.
"I'm an American, and all of these things, even though I live and work in Canada, it affects you. It affects you. And you don't want to see things like that happening, with the police brutality. Is it all cops? No, it's not all cops," Altidore said.
"Like anything else, you have certain people [within a certain population] who aren't behaving in the way they should be. It's not necessarily a thing where there is an issue with law enforcement as a whole…. [But there is a problem] and it needs to be addressed and dealt with in a way that is just and right."
While Altidore doesn't necessarily agree with everything Kaepernick has said, he does respect the fact the NFL quarterback has taken such a public stand.
"It's not easy to speak your mind like he's done in today's world where everything gets scrutinized in an instant. People want athletes to speak their mind and then when we do, we sometimes get a hard time for it," Altidore offered.
"I respect the fact he's doing it his way. Whether or not that's the right way to do it, you can talk about it and everyone is going to have their opinion. But in terms of him feeling that now is the time to take this stand, you have to respect him for exercising his right to free speech."
Alidore has faced questions about how he observes the anthem before games.
For years, it was a mystery as to why he didn't put his hand over his heart during "The Star-Spangled Banner" while playing for the U.S. national team. Instead, he kept his hands behind his back.
This lead to a bit of a backlash, as some fans felt it was some form of protest. In fact, it wasn't. Last year, Altidore broke his silence on the matter, explaining it was for religious reasons.
"I was raised as a Jehovah's Witness. My mom is a Jehovah's Witness and there's just certain things we don't do," Altidore told Goal.com. "Birthdays, holidays, stuff like that, so [not putting my hand on my heart] has nothing to do with me being against the country, or being any less American."
"I love my country. I'm very American," he added. "I love playing for the U.S., and I hope people understand that."
Even after offering that explanation, Altidore still receives flack for not putting his hand on his heart during the U.S. anthem, although he remains philosophical about it.
"I get it to this day. I don't see myself as a victim or anything like that, though. As much as I exercise my rights to free speech in not doing it for religious beliefs, people have the right to voice their opinion on it," Altidore said.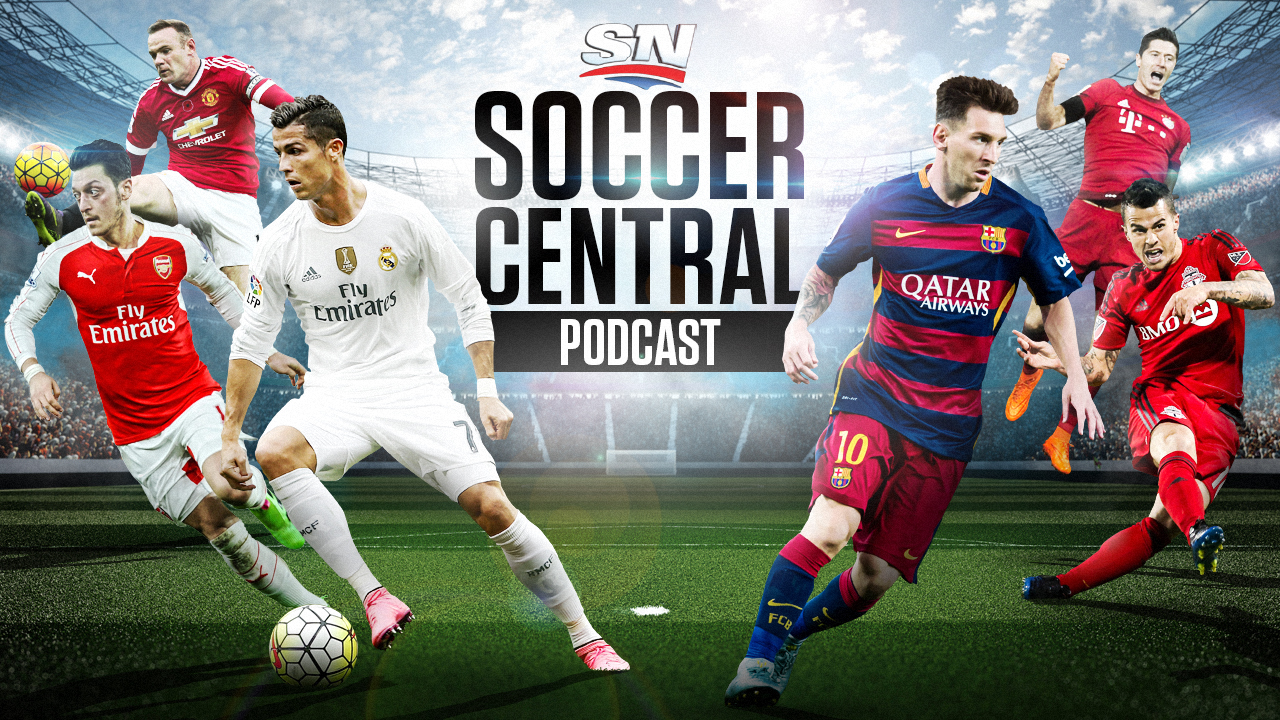 Sportsnet's Soccer Central podcast (featuring James Sharman, Thomas Dobby, Brendan Dunlop and John Molinaro) takes an in-depth look at the beautiful game and offers timely and thoughtful analysis on the sport's biggest issues.
Listen now | iTunes | Podcatchers