A new era in Canadian soccer is nearly upon us with the upcoming launch of the Canadian Premier League.
The new professional soccer league is expected to kick off its inaugural season this April with seven teams from coast to coast. Sanctioned as Canada's first division, the CPL features high-profile owners such as Bob Young and the Winnipeg Blue Bombers, and is designed to develop Canadian players and give them a chance that they otherwise might not receive.
Sportsnet sat down with league commissioner David Clanachan to talk about the launch of the CPL, his long- and short-term goals for the league, and much more.
This interview has been edited and condensed.
Sportsnet: With the start of the inaugural Canadian Premier League season approaching and still so many things left to do, is your head spinning at this moment?
David Clanachan: We're inside 100 days now. I joke about it, that starting Jan. 1, this world started spinning around a lot faster. The pressure cranks up. But that's good. We've already accomplished a lot, but now we're putting the final things in order. At the same time, we're also working with all the teams and trying to co-ordinate seven teams. It doesn't sound like a lot, but coordinating seven teams and making sure we're all in the same cadence, it's no easy.
One of the biggest things for me has been not everybody understands the game yet. We're talking to people who know soccer at the moment, but we need to find a way to talk to all of Canada and get them to fall in love with the players and the teams, but it's hard because this is a new league starting from scratch, so people out there are at ground-zero, too.
Sportsnet: You grew up and went to university in Windsor, which is a working-class city. Did that working-class upbringing help shape you into the person you are today?
David Clanachan: I think so, yeah. I was born in Scotland and we came to Canada in 1965. Working-class background. My father was a machinist, a skilled tradesman, and that's what his generation did – they found somewhere else to go where there was opportunity.
I remember saying to my dad why did we leave Scotland because he and my mom had a great life there, and they didn't know anybody in Canada outside of his brother. He said to me, "We did it for you and your brother because we wanted a better life for you guys." And it worked out for us. Working-class roots, working-class attitude, working-class city – you had to work hard. Windsor is a very typical Canadian city where you have to earn your way, and growing up there had a big impact on me. I'm still just the kid from Windsor, and I'm proud of it. [laughs]
Sportsnet: You worked for Tim Hortons for 35 years, including serving as president and chief operating officer of the company. Why did you leave such a prestigious position in the Canadian corporate world to become commissioner of an upstart soccer league?
David Clanachan: I started working for two Tim Hortons franchisees in Windsor when I was 14. Did everything you can imagine in the company, every tough job. I was managing restaurants while I was going to business school, and progressed through the organization to the point where I became the chief operating officer.
I had reached the top of the hill with an iconic Canadian brand, and I played a small part in developing it. Once you get to that point, what do you do next? I didn't want to go into a competing business because of the many relationships I built within Tim Hortons. The other part of it is, my entire time at Tim Hortons, I was very much involved in sports sponsorship, and being involved in sports from a business side. I finally got this chance to go to the other side of the fence, and develop something [the CPL] from scratch.
I didn't say "yes" immediately. I didn't say no, but I said, "Tell me more about it." I took my time and didn't jump at it right away. But as I saw the business and the way the business model was designed, I saw a model that I always thought should have been the model that was used in North American sports businesses. We've developed a model [with the CPL] where we control all of the assets, both media and sponsorship assets, which I think is unique.
I could have gone and worked for another food service company, I could have started one, or I could have bought one. But I didn't want to be in something that wasn't unique. [Soccer is] a game I've played since I was seven years old, and now I get to take things I learned in business over the years and apply them into something that I love, and hopefully I can leave a legacy for many years to come.
Sportsnet: So, you come into this as a "soccer person," rather than a someone who doesn't have a clue about the sport? You grew up with the game.
David Clanachan: I did. I played at a pretty high level growing up. I still play to this day on Sundays, in an old-timer's league in Burlington, so I think it's one of the things that drives me in this entire thing – it's a passion play for me as much as anything else.
I played at the University of Windsor, and back in the old [North American Soccer League] days, I used to play in a developmental league where there was a select group of players – we were 16 at the time – playing against and under-18 team from the Detroit Express. We played in the Pontiac Silverdome before an Express game before over 32, 000 fans in the stands. So, as a 16-year-old kid from Windsor, that had a pretty profound effect on me.
Sportsnet: How has the game in this country changed from a media perspective over the years?
David Clanachan: You can't underestimate the influence of video games. Those types of games have taken the sport to a new level and made it more accessible.
In terms of broadcasting at a network level, it's night and day. We have the ability to watch games any time we want, compared to when I was young when it wasn't on TV much, and you had to go to a bar to watch a big match on satellite TV. Now you can watch dozens of games on any given weekend on a variety of platforms. So, when you look at that and see what's happening with the game in our country, it's the right time for the CPL.
I think MLS clubs in Canada have played a part in that. There's no doubt, and I admire what they've done. The part where they fall short is they don't develop [nearly enough] Canadian players. We need to do it at a higher level.
Sportsnet: In December, MLS commissioner Don Garber said he's had no contact with the CPL, but that he wanted to rectify that and start a dialogue. Has he reached out to you?
David Clanachan: We haven't talked to anyone at MLS, but we have talked to the three Canadian teams in the league. I had a great meeting with [Montreal Impact owner] Joey Saputo. He's somebody who puts his money where his mouth is. [Toronto FC president] Bill Manning is a great guy, and I know [MLSE chairman] Larry Tanenbaum on a personal level, so I know how passionate he is about the game. I've met [Vancouver Whitecaps president] Bob Lenarduzzi. We need to do more and spend some time together and talk about the sport in Canada. Everybody understands that it's all of our jobs to progress the game in the country and bring it to the next level.
Sportsnet: Do you see the CPL as being in competition with MLS?
David Clanachan: I don't see it that way at this point and time because we don't really overlap. MLS has been pretty clear they don't want to have any more clubs in Canada, and that's fine. The cities that they are in, there's lots of room for everybody. But I do believe it's all of our duty to advance the sport in this country and take our rightful place on the world stage. Competition is healthy in some ways, but we all have to pull in the same direction.
Sportsnet: Have you set goals for CPL? If we're sitting here together in five years, where would you like the CPL to be?
David Clanachan: In five years, that's just before the 2026 World Cup [that Canada will co-host with the U.S. and Mexico], I'd like to be at a point where we're somewhere between 14 and 16 teams in the CPL. At that point, I'd be seriously starting to think about promotion and relegation. I've been clear about that from the start. Promotion is like winning a giant lottery for those teams – it's a game changer for those teams – and relegation battles add intrigue to the league. So, I'd love to be in that position where we have promotion and relegation at that point and time, if not sooner.
Certainly, we'd like to be competing at the level of MLS where a CPL team is winning the Canadian Championship, and potentially seeing more than one Canadian team in the Concacaf Champions League, and having a CPL team in there and proceeding through the competition.
Sportsnet: The CPL is coming about at a time when the Canadian sports market is very crowded. You have the NHL, NBA, MLS, junior hockey, Major League Baseball already in Canada. How cognizant are you that it's going to be a tough for the CPL to break through, and what does the league have to do to earn its piece of the pie when it comes to mainstream recognition?
David Clanachan: Ours is a grassroots sport. You just can't be in the major cities; you have to also be ingrained in the smaller communities, and you have to be prepared to play at that level, which is what we're doing. Soccer is the fastest growing sport in Canada, and it's the number one sport in terms of immigrants coming into the country. When you start to add those things up, there's a multiplier effect, and that's why I think we'll do well.
We also play at a time of the year that doesn't really compete with the NHL. We can play coast to coast, and that's something that other sports have a hard time doing. It's hard for Halifax to have professional teams, so we can be in those places where others can't go and do well.
We also have advantages today that other leagues that have started up in the past, in terms of digital and social media. But at the end of the day, we have to be smart about it, and the main thing is we have to put a great product on the field. It has to be competitive. I get asked all the time about the standard of play in the CPL and if it's going to be any good, and it's going to be good. Canadians are patient and understand it's going to take time form the CPL to grow to a certain level, but as long as they see progress, that's what they want.
Sportsnet: Soccer gets a lot less media coverage in Canada than say the other major sports. How can you convince newspaper and website editors, and TV and radio program directors to cover the CPL?
David Clanachan: You know what keeps me awake at night? It's that: How do we cut through all the chatter about other sports leagues? I believe soccer is at a point in Canada where fans, the people who consume the media are going to demand more and more of it. It always comes back to who is the customer, and I think that's going to help us.
Sportsnet: An advantage the CPL has is you can learn and borrow from other sports leagues. Have you looked at the NHL, for example, to see what has worked for them that you could apply to the CPL?
David Clanachan: What's happened is that we've had soccer leagues from around the world openly say to us, "Bring your teams and people over here, and we'd love to share our experiences and knowledge with you." Leagues such as La Liga, the Bundesliga, Premier League, Serie A – they want to help us. They're very interested in seeing what we're up to.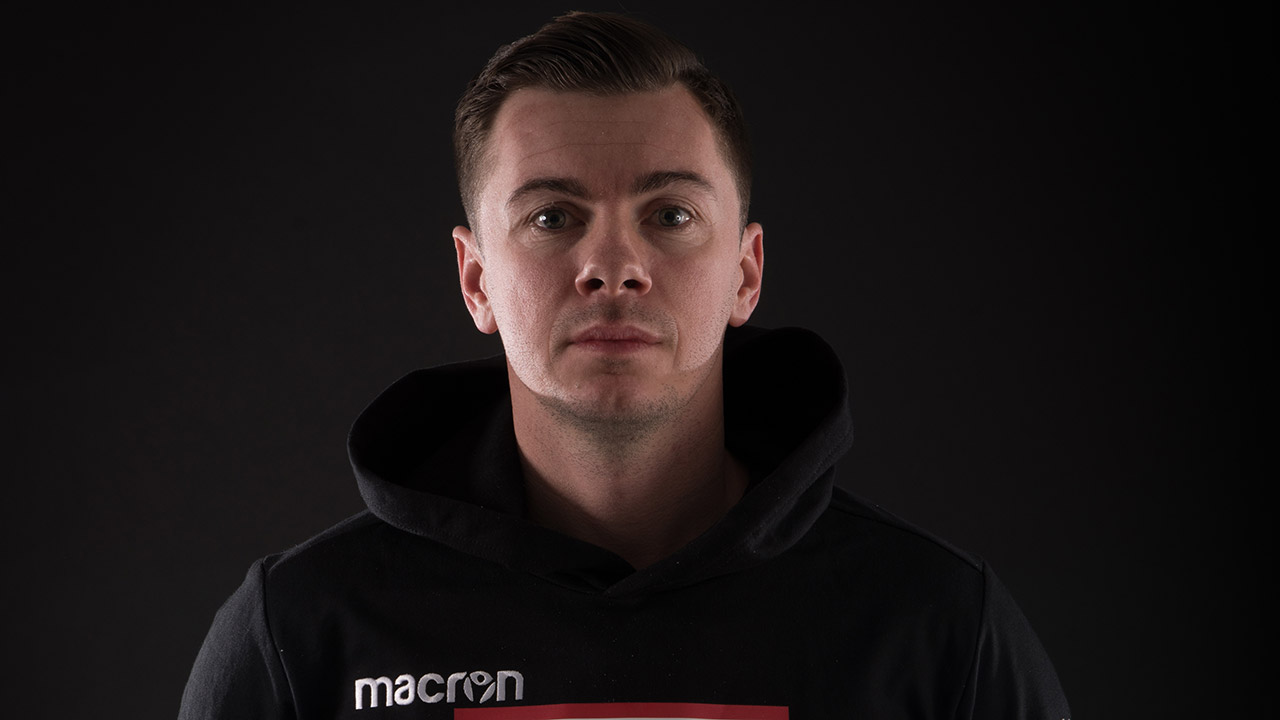 Sportsnet: How much is establishing the CPL's identity intrinsically tied to developing Canadian players and giving them an opportunity that they might not have otherwise received?
David Clanachan: One hundred per cent. The roster rules require that every CPL team has to have 50 per cent plus one in terms of Canadian players, and a minimum of six Canadian starters per game. Those are pretty aggressive numbers, and I'm not sure there's another league in the world that has those kinds of aggressive numbers when it comes to domestic players. We're only allowing a maximum of seven foreign nationals per team. We know that our main goal is to develop Canadian talent.
You see Canadian players such as Marcus Haber and Nik Ledgerwood coming home to play in the CPL, and people are astounded by it. "Marcus was playing in Scotland, so why would he want to come back to Canada?" My answer is, why wouldn't they? We see foreign internationals wanting to come to the CPL. Those seven international roster spots are highly sought after, with lots of competition for them. I've talked to many foreign players who want to come to Canada.
Editors note: In a subsequent email to Sportsnet, the CPL confirmed that in addition to the roster requirements mentioned above by David Clanachan that another rule mandates that a minimum of three domestic players on each team must be under the age of 21 AND those players must play a minimum of 1,000 minutes per season.
Sportsnet: What about the schedule? Where are we with that?
David Clanachan: It's going to come out very soon. One of the hardest things to do is create a schedule with seven teams coast to coast and a lot of travel, but we're very close to announcing the schedule. It'll be a 28-game season the first year, with 14 games at home and 14 away for each team. We'll start in late April and we'll be done by the end of October.
Sportsnet: What about the playoff format?
David Clanachan: We've looked around the world at different structures. We've found a structure that we think will work really well for us. It's innovative, but borrows from some other leagues and how they do it. It's going to create a lot of interest, so no playoffs in a traditional sense.
Sportsnet: Have you come up with a name for the league's championship? Will there be a trophy?
David Clanachan: The reality is there's a couple of different ways we can go. Are we going to give out a trophy or a shield? But we're working through that now.
Sportsnet: What about broadcast rights? How will fans be able to watch CPL games?
David Clanachan: What I'll say is stay tuned, but you won't have to stay tuned for very long. [laughs] That's all I'll say.
Sportsnet: Aside from FC Edmonton, CPL teams don't have traditional soccer names. You have Valour FC, Forge FC and Cavalry FC where there's no mention of the city. What was the thinking behind that?
David Clanachan: We had people do a cross-country tour and talk to local supporters – and we had supporters' groups in cities before we even had CPL teams – and so they sat down with them and talked about the team colours, and names and the soul of the city. They got people to open up, and what they told us ended up driving a lot of what we're doing, including the team names.
I have to be honest, when I was first pitched some of the team names, I thought they were out of their mind. I wasn't sure I could get behind some of them. But my mom always told me to admit when you're wrong and admit it quickly. I was wrong and they were right. The supporters in the cities have embraced what's going on there. The names are unique. There are so many teams named "United" or "FC" out there, so that idea of the team names being unique resonates with people.
Sportsnet: The long-term financial stability of the CPL is an issue that some fans are concerned about, and they wonder if the league will even be around in five years. There is a fear that the CPL is going to be big money loser at first, and fans worry that team owners are going to stick around. What can you say to alleviate the fears some have over the sustainability of the league?
David Clanachan: When I joined on, I met with the team owners. We've made sure that we have owners who are passionate about the game, but also interested in legacy and have patience. You don't buy a sports team to become rich. You buy one for passion, legacy and the idea that you're building something, and that patience level is the key. We have that with our team owners. They believe in the trajectory of soccer in Canada. I'm fully confident in the strength and commitment of our owners, and also in the potential new owners and cities and regions that are approaching us about future teams.
Sportsnet: The Ottawa Fury decided to stay in the USL this upcoming season, instead of joining the CPL. Subsequently, Concacaf threatened to not sanction them for the 2019 USL campaign. Eventually, the Fury received sanctioning from Concacaf to play in the USL, subject to approval by FIFA. Where do we stand at the moment in terms of Ottawa possibly joining the CPL in 2020?
David Clanachan: First of all, I love the guys in Ottawa. Mark Goudie (President and CEO at Ottawa Sports and Entertainment Group) is a quality guy. He and I get along very well. We were like brothers from a different mother when we first met. A very smart guy. We did everything we could in terms of making the Fury comfortable about coming into the CPL. Mark would tell you that we sat with him and give them some relief we had around the salary cap, and players transfers, and things like that. Where we couldn't move from is that we wanted them in the CPL right away, in 2019.
We believe we will have a great CPL franchise in Ottawa at some point, one way or another. At the end of the day, they couldn't [join the CPL in 2019], and I was as surprised as anybody when their decision came down. The people of Ottawa and the supporters there deserve a team competing in a Canadian league – I think the people of Ottawa would much rather see the Fury play other Canadian teams than teams from the United States in the USL.
Sometimes you can't get a meeting of the minds on a specific issue. Mark Goudie said he admired our business plan, but he just wanted more time and that 2019 wasn't possible. Giving him more time wasn't something I could do. We'll see what happens in the future, but I think having Ottawa in the CPL would be great, and I'm still hopeful.
Sportsnet: A lot of the work you've done in your role as commissioner up until this point has been behind the scenes and geared towards launching the CPL. But how much are you looking forward to getting your hands dirty, and start making decisions about the action on the field like a normal commissioner?
David Clanachan: I don't think it's going to be easy once we start playing. How would you like to be [NFL commissioner] Roger Goodell right now after the controversy in the Rams-Saints game this past weekend? [laughs] But I've never shied away from making from decisions. I guess it's my Windsor roots. Having said all that, it's very important that you listen to people around you and take good advice from them.