It seemed so unrealistic, so utterly unbelievable when the transfer rumours first began to swirl.
Cristiano Ronaldo to Juventus? That's simply not possible. There's no way the reigning two-time holder of the Ballon d'Or would leave Real Madrid, a team with whom he has won three consecutive Champions League titles, to go play in Serie A, of all places.
The chorus of skepticism from around the world has been loud and persistent. It didn't subside even in the last few days when it became evident there was more to this story than just smoke, and that there was actual fire.
That the best player on the planet (or co-best player, for you Lionel Messi fans out there) should pick up sticks from Spain and move to Italy might surprise some. But it shouldn't. This move makes perfect sense for all parties involved.
Clearly, the relationship between Ronaldo and Real had soured. There were bitter feelings on the Portuguese star's part about Real not renegotiating his contract, which was set to run until 2021. He wanted a raise, but Real was in no mood to tear up his deal after having previously done it once before. Ronaldo was not pleased, and he dropped some not-so-subtle hints about it just minutes after the Champions League final back in May.
"Over the next few days I will give a reply to the fans, they have always been on my side," he told reporters while still on the pitch. He later added: "It was really nice being in Real Madrid."
Real had enough, their patience exhausted by Ronaldo's fence-sitting tactics as to whether he would stay or go. When Juventus came calling, it allowed the Spanish outfit the chance to cash in – the Serie A champions are paying a €100-million transfer fee for Ronaldo. Never shy about spending money, Real will more than likely turn around and spend a significant portion of that massive windfall on new recruits during this summer transfer window in order to bolster what is already one of the strongest sides in club soccer.
Ronaldo benefits from this move, too. He's done it at all during his nine seasons at Real Madrid, winning four Champions League crowns, a pair of La Liga titles, two Copa del Reys and four Ballon d'Or awards as the world player of the year.
You got the sense from watching Ronaldo as Real made its way through the group stage and knockout round of the 2017-18 Champions League campaign that he was bored, that it was all coming to easy for him and his teammates. There was an inevitability to Real's win over Liverpool. Top athletes are always on the lookout for new opportunities. Ronaldo was at a point in his career where he was in desperate need of a new challenge. Juventus provides him with that.
The benefits for Serie A are obvious. Ronaldo is one of the most recognized athletes in the world. Where Ronaldo goes, massive media attention follows. His arrival in Italy injects some much-needed star power into a league that 20 years ago was home to the best players in the world, like Zinedine Zidane and Brazil's Ronaldo, but has since fallen behind the Premier League, La Liga and the Bundesliga in terms of prestige.
As for the Serie A champions, it's a case of the rich getting richer. Juventus is the undisputed king of Italian soccer, having won seven consecutive Serie A titles, on top of earning victories in the last four Coppa Italia finals. Teams have come close at times, but nobody has been able to touch them in Italy over that impressive run – not Napoli, not AS Roma, not AC Milan and not Inter Milan.
Adding Ronaldo to a roster that already includes players the calibre of Paulo Dybala, Gonzalo Higuain, Emre Can, Blaise Matuidi, Giorgio Chiellini and Miralem Pjanić ensures that Juventus will continue its complete domination of Serie A for the duration of the Portuguese's four-year contract and beyond. Having Ronaldo in tow will also help the Italian champions lure other top players and allow them to attract top stars who would otherwise have not considered Serie A as an option.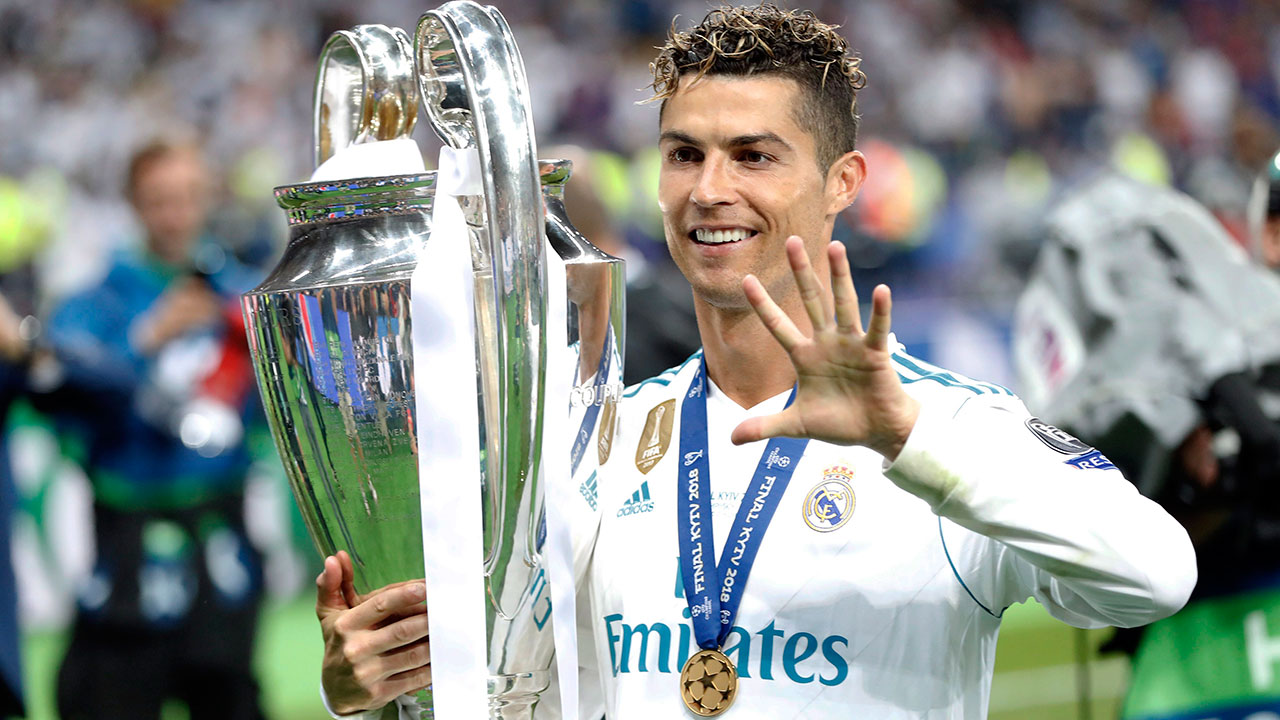 Still, that's not why the Turin-based club bought Ronaldo. For all of its domestic success, Juventus have flattered to deceive in Europe. They've twice been bested by Real Madrid and Barcelona in the Champions League final in the last four years and haven't won club soccer's most prestigious tournament since 1996.
Juventus is sick of sitting at the kiddie table of the European club game and want to dine with the adults by routinely competing in and winning the Champions League. Adding Ronaldo, who even at 33 still has plenty of gas left in the tank, makes Juventus instant contenders for the Champions League, and gives them a much better chance of ending their European drought.
From a historic perspective, Ronaldo's move to Juventus was almost inevitable. Formed in 1897, Juventus is a team steeped in history, a history of greatness.
Juventus has produced six different players who won the Ballon d'Or (the same amount as Real Madrid and Barcelona), including all-time legends such as Zidane and Michel Platini. Some of the biggest stars ever to play the game have called Turin home at one time or another.
So, the question is not why would Cristiano Ronaldo join Juventus, but rather, why wouldn't he?