As memorable moments go between England and Scotland, Paul Gascoigne's famous goal 20 years ago sticks in the mind more than most. The flick over the head of Colin Hendry, the finish on the volley and of course the celebration—everything about the goal reflected not just a team confident in itself, but a country.
Euro '96 was played against a backdrop of a cultural awakening in England. Britpop provided the soundtrack to the competition, with the period of "Cool Britannia" embodied by a national team of compelling characters, such as Gascoigne. A whole host of societal factors percolated to form the phenomenon of that summer.
Indeed, that year and that European Championship tournament still linger in the collective conscious of English soccer. These were halcyon days for the sport in the country and the tournament is still reflected on wistfully. If the English game could recapture the spirit of a particular time in history, it might even chose this period over 1966. There was something enthralling about English soccer back then.
---
World Cup qualifiying on Sportsnet: Watch 26 matches from 2018 FIFA World Cup qualifying and Spain vs. England in a high-profile friendly live on Sportsnet from November 11-13. Consult the broadcast schedule
---
That is no longer the case. The English game is now the antithesis of what it was two decades ago, with Scotland once again making the trip to Wembley on Friday for a World Cup qualifier just like it did at Euro '96. Both countries have lost their way as soccer nations since they last faced each other in a competitive fixture 17 years ago, but England's demise offers a snapshot of a greater deterioration.
Something is now rotten at the core of the English game. While the country's culture seemed to sustain and accentuate the national team at Euro '96, now it drags them down. The media have never before been so critical of the England team, justifiably so in most cases, with one newspaper's sting investigation even leading to the dismissal of Sam Allardyce as manager after just one competitive match in charge.
There is a general feeling of malaise about everything the English national team does at the moment, and that sense will be difficult to shift. It's something that might prove to be a generational task, with the country increasingly falling out of love with its soccer side. Euro '96 was a long time ago, but it feels a lifetime ago.
The insipidness of the English national team is epitomized by reports that current interim manager Gareth Southgate is set to be handed the job permanently if the next two matches against Scotland and Spain don't end in disaster. It's not that Southgate is necessarily a bad coach; he enjoyed some success with the country's under-21 side, but he would be a distinctly uninspired appointment. That it is the perfect metaphor for what England have become over the past two decades.
And so with Scotland back at Wembley on Friday minds are cast back to a time when English soccer seemed to be heading in the right direction. The country's soccer-sphere has crumbled since then, with nostalgia all they have left to draw upon to stop themselves from fully comprehending the scale of their demise. Gascoigne's famous goal will be shown more than once ahead of Friday's World Cup qualifier. They might play it on repeat just to remind everyone of the good times.
Of course, England's group stage win over Scotland wasn't the peak of the country's Euro '96 campaign. The 4-1 win over Netherlands to finish top of the group provided that apex, with Terry Venables' side making it all the way to the semifinals. England hasn't made it that far in a major tournament since. The way things are going, they might never make it that far again.
For Southgate, the potential progress he can make as manager (assuming he gets the job for proper) is incremental. There's only so much he can do with what he has, with the national team at its weakest in modern times. Friday's qualifier against Scotland will be framed as a big game, given their long history together, but any comparison with the Euro '96 clash between the two countries highlights just how far England have fallen in the time since.
It's easy to forget that not so long ago the English national team was actually the epitome of exciting, exhilarating soccer. It wasn't just Gascoigne's goal that showcased that. They had some of the most rousing talents in the game. They had an identity. They had hope. Now, they have very little of that. At least there's still nostalgia.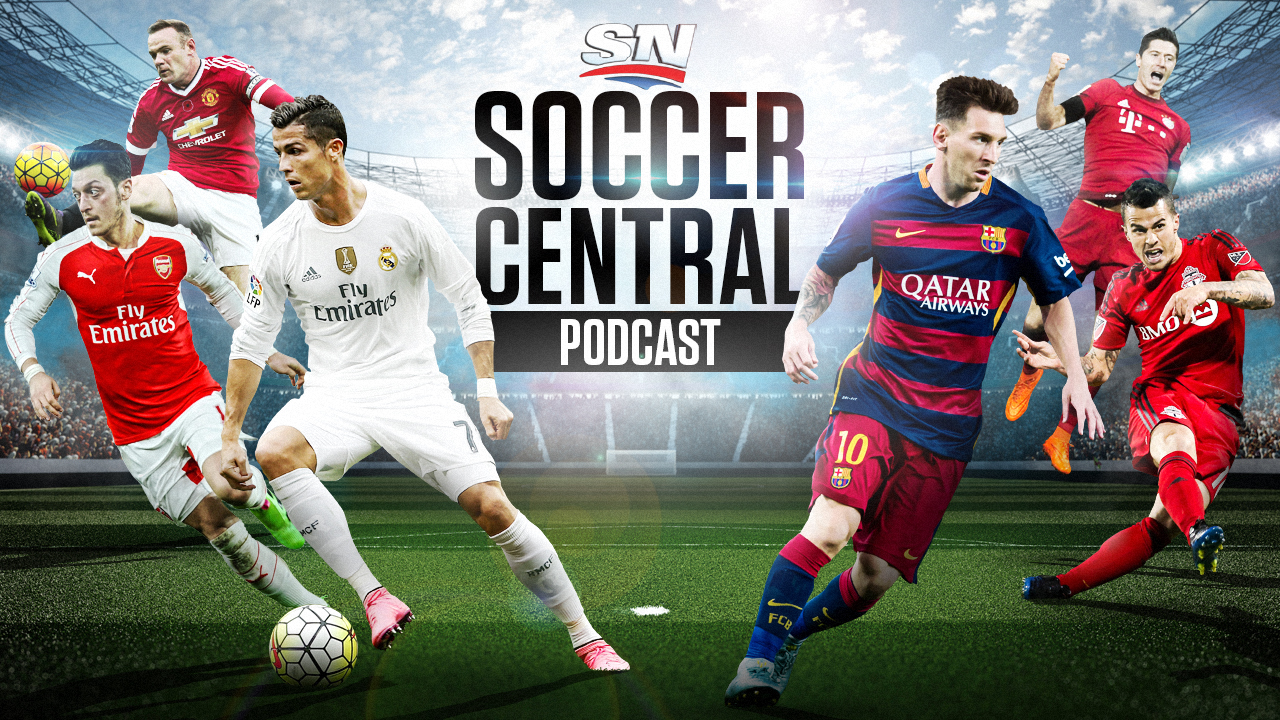 Sportsnet's Soccer Central podcast (featuring James Sharman, Thomas Dobby, Brendan Dunlop and John Molinaro) takes an in-depth look at the beautiful game and offers timely and thoughtful analysis on the sport's biggest issues.
Listen now || iTunes || Podcatchers