Cyle Larin made a spectacular Major League Soccer debut with Orlando City last season, winning the league's rookie of the year award along the way.
The six-foot-two forward scored 17 goals in 27 games, establishing himself as one of the top snipers in the league after going first overall in the 2015 SuperDraft. This season, the Brampton, Ont., native will be trying to prove his rookie year was no fluke, while also attempting to push Canada forward in its quest to qualify for the 2018 World Cup.
With the MLS season set to kick off on Sunday, the 20-year-old Larin took a few minutes to speak to Sportsnet.
Things went as well as anyone could have expected last year. What happened?
When I got my chance to start playing, I took it. I worked hard to get the goals I scored and to be in the lineup. The more I played and scored, I gained confidence and everything became easier and I became smarter on the field.
You won't be sneaking up on anyone this year. What are you thinking about heading into your sophomore season?
Come back physically and mentally ready, and being quicker than the defenders because I know they'll be marking me more now. If I'm a step ahead of them I'll get in a position to score. If I do that and listen to the coaches, I'll be fine.
Even casual soccer fans are well aware of who Kaka is. What is it like playing alongside a midfielder with so much international acclaim?
It was exciting just to be around him, just to hear stories about the places [he's been] and to pick his brain about how he plays. On and off the field he would teach me what to do in situations. The more I played with him, the more I figured out the way he played and the things he wanted me to do and I started scoring goals.
It's great to play beside him and learn from him because he's been the best player in the world, he's won championships, he's won World Cups, he's been everywhere.
Canada has earned four points through two games of CONCACAF World Cup qualifying. So far, so good, but next up on March 25 is a home game versus Mexico, a country that's historically given Canada trouble. How are you feeling about that match up?
The fans in Vancouver will play a big part in us winning that game. If we have all our players and we play with confidence, I think we'll be fine. I think we can either win or draw that game. It's possible because we have really good players and, over the years, I think this is one of the [better] group of players put together.
I feel good about it and believe we can do great things with this team.
Canada has long struggled to score goals at the highest level. Do you relish the challenge of trying to be the guy who might change that?
Hopefully, one day, I can be that person. I know it takes hard work to get there and hopefully it can happen if I have the players around me. I think I can get there.
---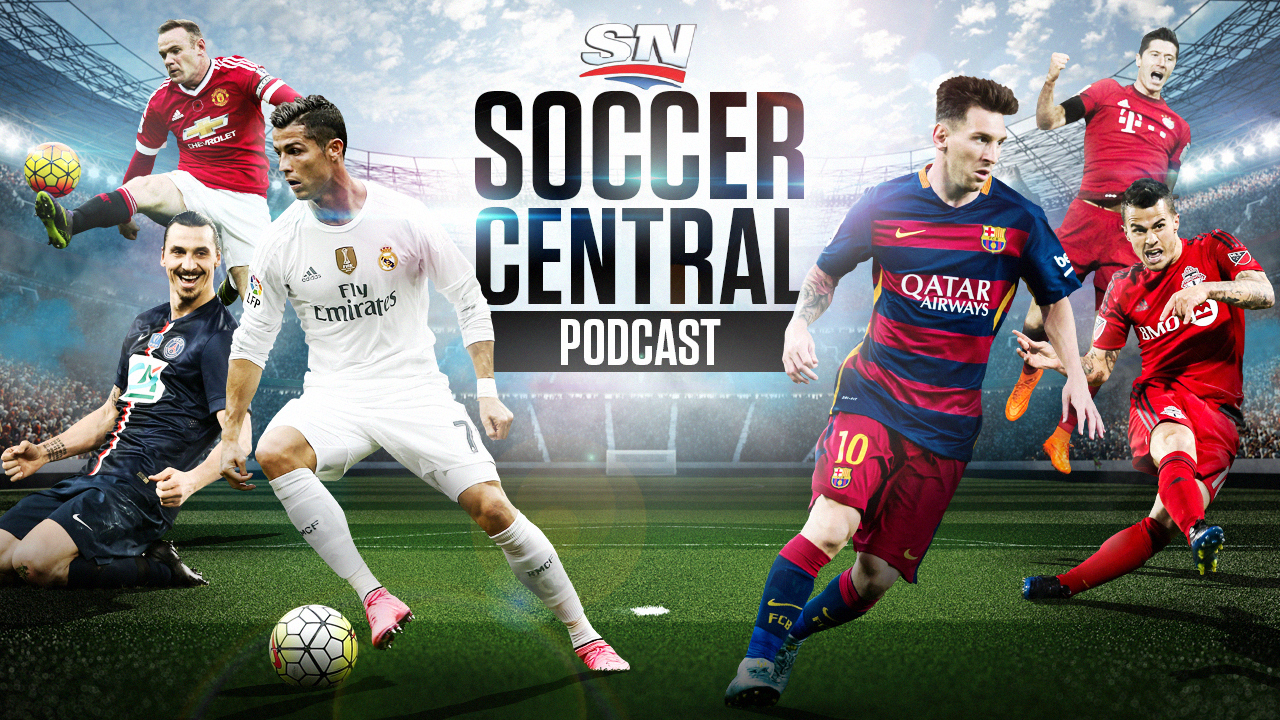 SPORTSNET.CA's Soccer Central podcast, hosted by James Sharman and John Molinaro, takes an in-depth look at the beautiful game and offers timely and thoughtful analysis on the sport's biggest issues.
Listen here | iTunes | Subscribe to the podcast
---