CHEONAN, South Korea – David Edgar earned his 41st cap for Canada on Friday night.
But in what is a dubious sign of the lack of success in the Canadian men's program, the defender did it while playing under his sixth different coach, and odds are 2017 will see him play for a seventh.
"Not making the Hex was disappointing. We've covered that quite a bit, but we're in a transitional period now," Edgar said after Canada dropped a 2-0 decision in friendly to South Korea after conceding a pair first half goals.
"We've got a good mix of veterans and younger players coming through. It's very much transitional."
Unlike previous transitions that have happened like clockwork every four years when Canada gets knocked out at the same stage of World Cup qualifying, Edgar isn't one of the younger players in the squad anymore.
When he was an up-and-coming youngster, players such as Patrice Bernier, Pat Onstad and Julian de Guzman were the leaders on the team. But with the expected departure of de Guzman and Atiba Hutchinson, this transition represents a real changing of the guard in Canada's national team, and Edgar is now expected to play a leadership role.
Whoever takes over as the new Canadian coach—Michael Findlay currently manages the side on an interim basis after Canada Soccer didn't renew Benito Floro's contract—will inherit a team that will be looking for a new identity and new faces that can front the program. De Guzman had been the incumbent captain, but that position will be up for grabs, as will regular spots in the starting XI.
Edgar wore the armband in the first half while Adam Straith became the captain in the second half on Friday night. As Canada looks to a new year with a new beginning with likely a new coach, it's looking for a leadership core to provide a new identity.
"We've got players like Straith, who's a leader. He's been around the group for a long time," Edgar said. "Dejan Jakovic is a leader in his own way. He's not so much as vocal as me but he leads by example.
"It's not so much the example on the field but off the field in terms of the young boys when they come in how to act, how to represent the shirt, how to represent the Maple Leaf, and that's key to what we want."
Despite tasting little success with the national team, Edgar remains bullish that there are good days ahead for Canada. With a CONCACAF Gold Cup coming up in less than a year, there's no time to lament the failure to qualify for the 2018 World Cup as the teams needs to quickly build back up to hopefully earn positive results in the regional competition.
Players have no choice but to maintain some optimism that better days are ahead, otherwise there's not much point in continuing to suit up for the national team. The now veteran Edgar is excited for what 2017 brings, including a Gold Cup tournament that will be important for Canada to start building momentum and improve on its current FIFA ranking—the Reds are 110th in the world, sandwiched between Gabon and Iraq, and are ranked 14th in the CONCACAF region.
"I've been to two Gold Cups and it's been disappointing in both of them, but I thoroughly enjoy the Gold Cup. I look forward to competitive competition again for the national team," Edgar said.
He's yet to be on a winning Canadian side in those two Gold Cups. Canada's last win was against Guadeloupe in 2011.
"Canada deserves to get some results there because we can do a job in the Gold Cup. We can go far and we all know it. We know that we're competitive. I'm looking forward to that," Edgar stated.
The players will come out regardless of who's in charge, they're just waiting for someone who will come in and bring a vision and stability to the program.
Canada Soccer has been quietly going through the process of picking Floro's replacement. While the process continues, Edgar hopes that some of the senior members of the team who are stepping into leadership rolls will get the chance to have some input.
"Apparently, some of the other players will be able to give some feedback but at the end of the day it's [Canada Soccer's] decision. As players, we just have to do our best to stay in the fold whoever the manager is," Edgar said.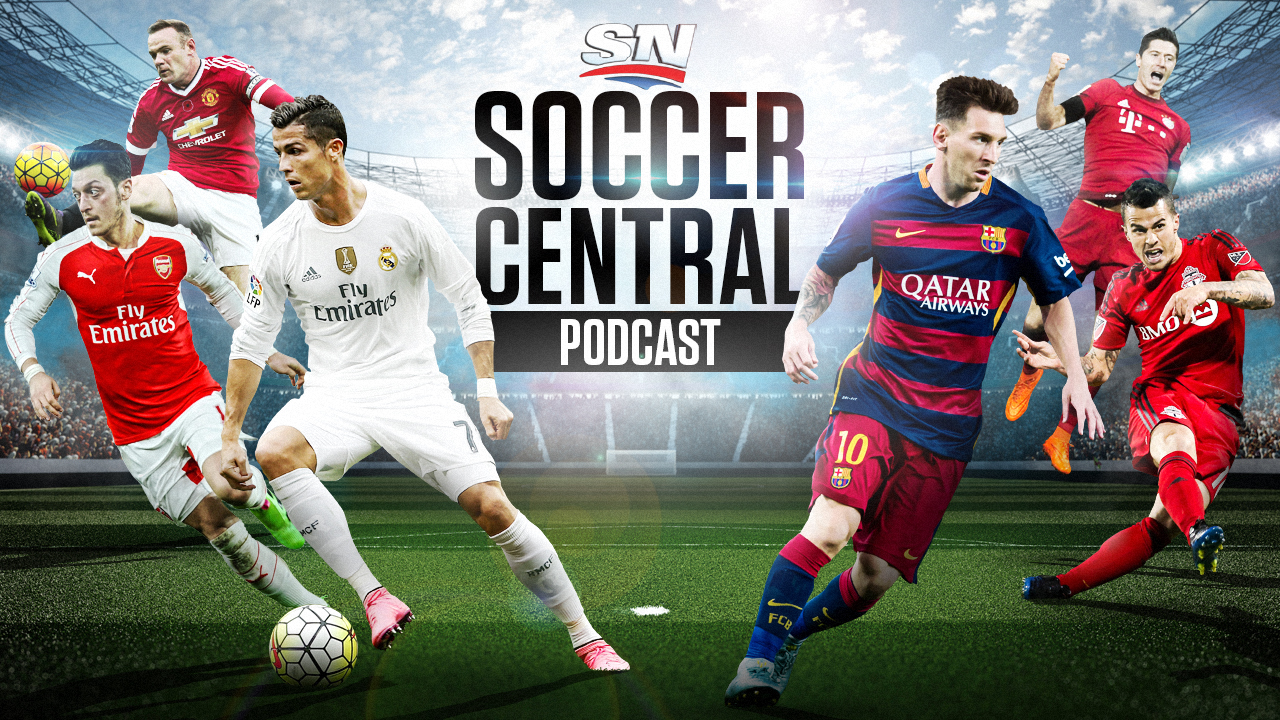 Sportsnet's Soccer Central podcast (featuring James Sharman, Thomas Dobby, Brendan Dunlop and John Molinaro) takes an in-depth look at the beautiful game and offers timely and thoughtful analysis on the sport's biggest issues.
Listen now || iTunes || Podcatchers