TORONTO – New York City forward David Villa has a surprising ally in Toronto FC captain Michael Bradley.
The Sword of Damocles dangled over Villa's head ever since Sunday evening's opening leg of the Eastern Conference semifinal series between TFC and NYCFC, a 2-0 win for the Reds at BMO Field, as to whether the Spaniard would be suspended for this weekend's return match at Yankee Stadium.
Major League Soccer's disciplinary committee reviewed an incident from the first half that saw Villa, NYCFC's star scorer, kick out at Toronto's Armando Cooper after the two players collided. Villa wasn't cautioned on the play, even though it was spotted by referee Silviu Petrescu, but the league's disciplinary committee can review such incidents and has the option of retroactively suspending players.
On Tuesday, the committee unanimously ruled the offense was a clear and unequivocal red card, but that it wasn't reckless or egregious in nature such that it must act to protect player safety or the integrity of the game. A retroactive suspension is only handed out when both standards are met. What this all means is that Villa, who ranked second in MLS scoring with 23 goals during the regular season and is a finalist for the league's MVP award, will be available to play in Sunday's second leg.
But Bradley wasn't crying foul. In fact, TFC's captain fully supports the ruling because he believes there is a bigger issue involved.
"I'll be honest: I like the decision. I think the league and the disciplinary committee went overboard this year in terms of retroactive suspensions and punishments. If this is a first step in them going back in what I would call the right direction in terms of letting games play, understanding that referees make decisions on the field and [that] you can't go back and re-ref every single game on Monday morning, then I'm okay with that," Bradley explained.
Coincidentally, the MLS disciplinary committee retroactively suspended Cooper in September when the Panamanian kicked at New York Red Bulls midfielder Felipe after play had stopped.
In the aftermath of the Villa decision being revealed, TFC fans and journalists on both sides of the border have claimed that there is a double standard when it comes out handing out retroactive suspensions: one set of rules for players such as Cooper, and another for top stars such as Villa.
A panel of ESPN pundits that included acclaimed MLS reporters Jeff Carlisle and Doug McIntyre was unanimous in its belief that Villa should have been suspended. Kurt Larson wrote in Tuesday's edition of the Toronto Sun that the explanation given by MLS was "so nonsensical that a whiff of New York City bias wafted north from the Empire State" after the decision came down.
Again, though, TFC's captain downplayed the controversy with aplomb.
"Obviously, the thing that frustrates some people is that Armando Cooper got suspended [in September] for something that was far, far less. But I'll be honest, I couldn't care less," Bradley stated.
"In terms of whether [Villa] plays or doesn't play, it doesn't change one thing for us. Ultimately, it all gets filed under the category of things that are of out of our control and things we shouldn't be spending one second or one ounce of energy worrying about.
It was a sentiment echoed by defender Drew Moor, who admitted he wasn't surprised by the league's decision.
"It doesn't change our mindset or what we have to do at all. We still have to go into a very difficult environment and do whatever we have to do to win this series. Whether [Villa] was going to be on the field or not, it wasn't going to change how we were going to prepare or our mentality," Moor said.
As for Toronto coach Greg Vanney, he was explicit in explaining after last Sunday's game that he felt Villa should be suspended. It was a position he doubled down on Monday when speaking to reporters. But he was far more diplomatic on Wednesday when asked for his reaction to the disciplinary committee's ruling.
"I said my piece on that after the game, and now we remain focused on ourselves and our attention to the details that we think are going to be important as we go into New York," Vanney stated.
A former player who's been around the league since the inaugural 1996 season, Vanney has seen and heard a lot during his time in MLS. He knows the league inside and out, and he knows where the bodies are buried.
But he wouldn't be drawn when asked point blank if the league's decision to let Villa off the hook, especially with the precedent of the Cooper suspension from September, is an indication of a double standard, or if it calls into question the integrity of MLS's disciplinary system.
"I don't have an opinion on it. Everybody is left to speculate for themselves. I won't comment. We're going to focus on this weekend and the approach to win this game. … [There] can't be any excuses or any questions for us not going there and getting the job done," Vanney offered.
Vanney gave an even more succinct answer when he was asked how much of a distraction the Villa decision been for his club.
"None," Vanney deadpanned.
He later added: "I think everybody sort of expected it in their own way, [so] we move on."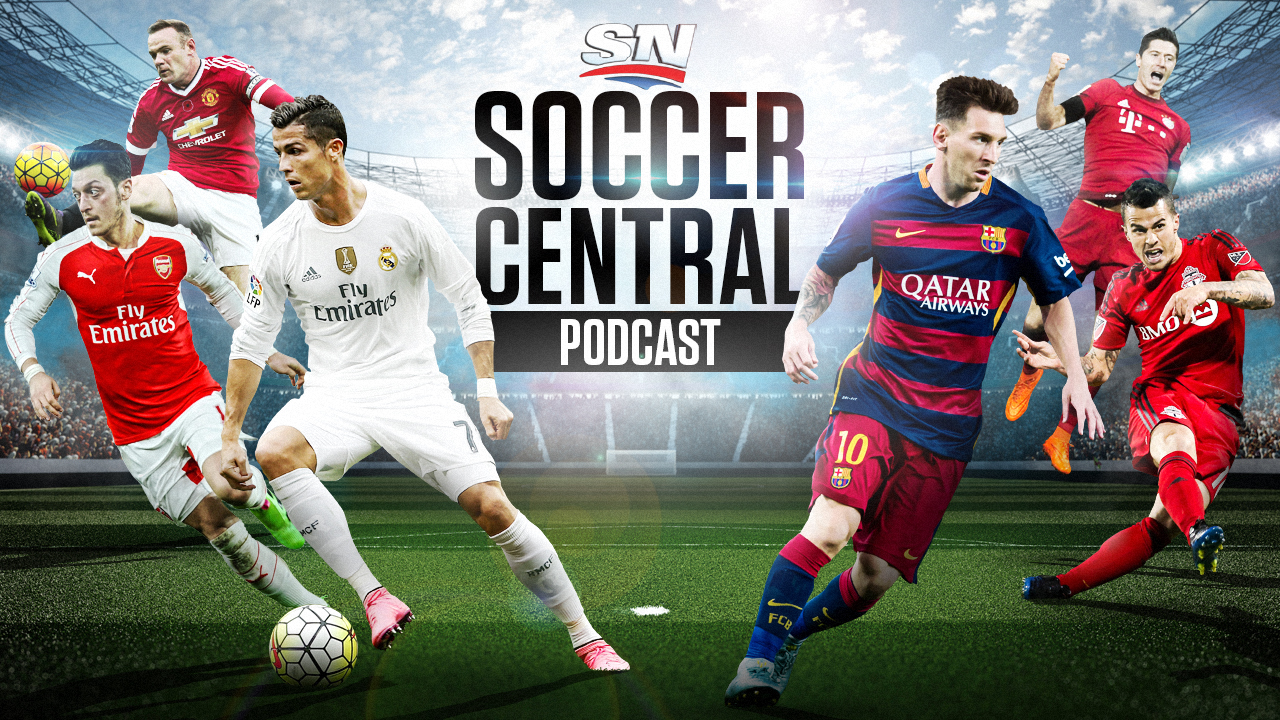 Sportsnet's Soccer Central podcast (featuring James Sharman, Thomas Dobby, Brendan Dunlop and John Molinaro) takes an in-depth look at the beautiful game and offers timely and thoughtful analysis on the sport's biggest issues.
Listen now | iTunes | Podcatchers