And thus ends one of the most thrilling World Cups in recent memory.
France leaves Russia as the world champions for a second time. Croatia, who troubled the French throughout Sunday's game, can hold their heads high after a historic run.
Here are three winners and three losers from the 2018 FIFA World Cup final.
WINNERS
Paul Pogba
With France leading 2-1, and Croatia mounting pressure to start the second half, France's midfield was overwhelmed.
N'Golo Kante was on a booking and was clearly hampered by the yellow card. Just when it appeared that Croatia was set to equalize for a second time, up stepped Paul Pogba.
The Manchester United star, in his own defensive third, lifted his head and sent a perfect long pass down the right wing for Kylian Mbappe. Pogba immediately sprinted forward, Griezmann picked him out at the top of the box and he thrashed his shot into an open pocket of the goal to give France a 3-1 lead.
It was a hammer blow for Croatia. Mbappe scored a few minutes later against a defence that was still reeling from Pogba's moment of brilliance. Not only did it alleviate the pressure on the French, it stood as the winning goal.
In a match where France's midfield struggled to gain control of the ball, mainly due to Croatia's pressing, Pogba was still lethal in possession, even when he was forced to launch his passes.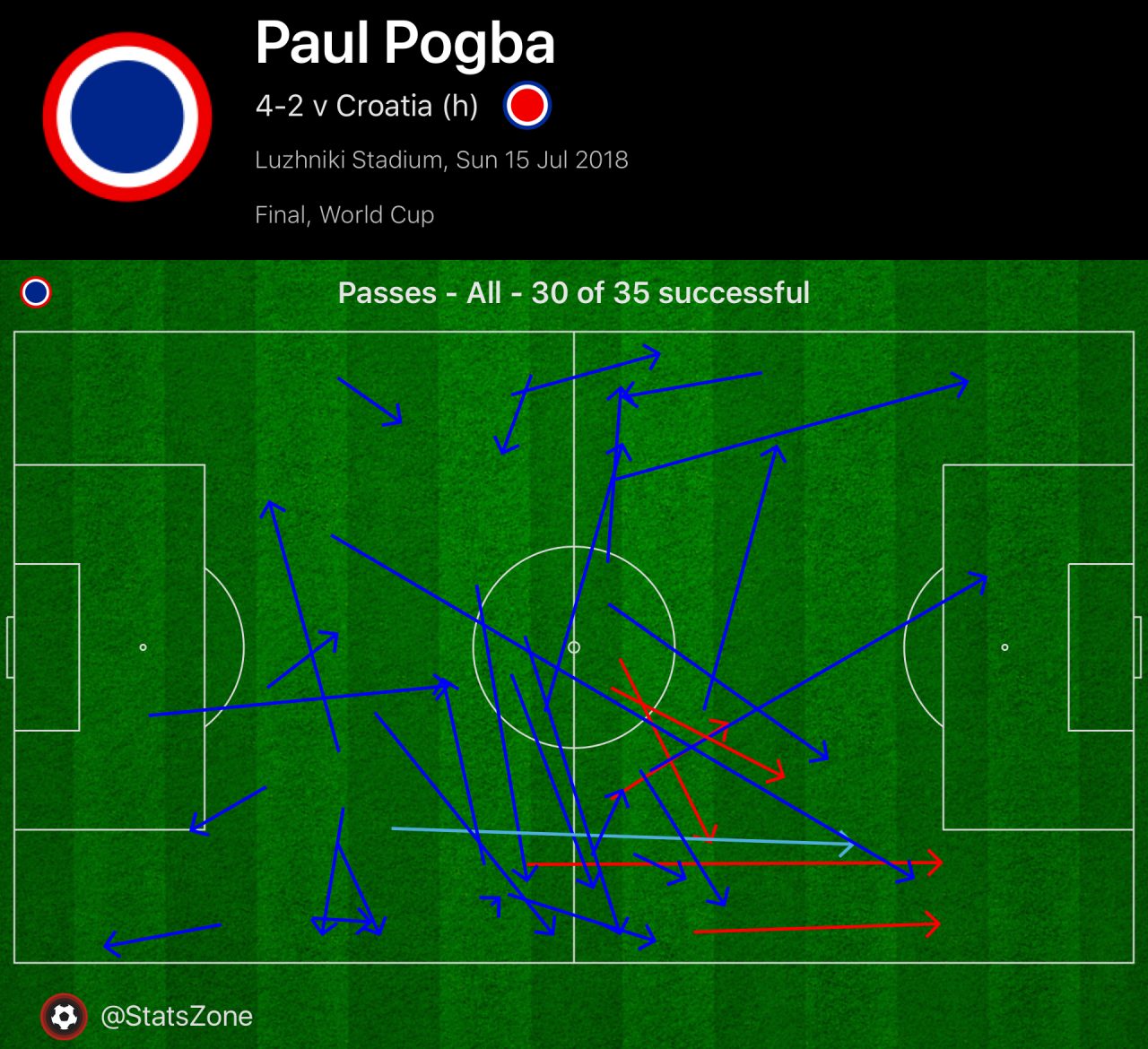 Defensively, Pogba remained vigilant. He completed a team-high four tackles and seven ball recoveries.
The fact that Pogba was defensively astute throughout the World Cup and still influenced games in the final third shows that he is an elite player. If he produces this consistently at the club level, then he'll reach the lofty heights he's been expected to hit.
Luka Modric
Luka Modric: The 2018 World Cup Golden Ball winner.
For a sixth straight tournament, the award was handed out to player from a team that didn't win the World Cup. But like others before him, Modric was arguably the most influential player for his side.
Even in defeat, with the pressure at its highest, Modric still ran the show.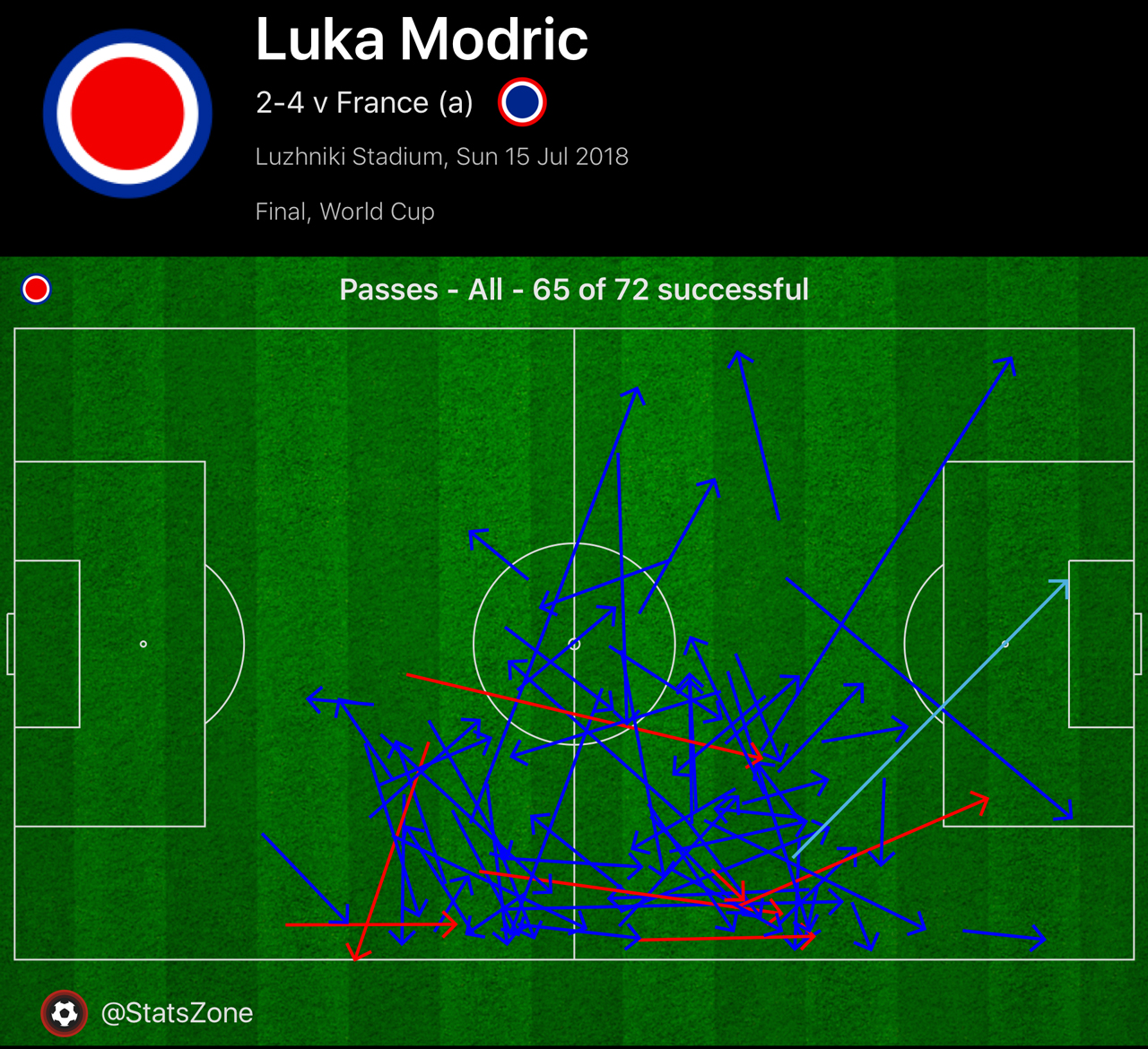 If not for a questionable free kick, a controversial penalty and some suspect goalkeeping from Danijel Subasic, perhaps Modric would've significantly bolstered his case for the 2018 Ballon d'Or.
Didier Deschamps
There were many critics of France coach Didier Deschamps before the tournament. This writer was one of them.
To his credit, though, Deschamps has managed the egos of his world-class stars, had them sacrificing for the betterment of the team and they completely bought into his system.
It wasn't particularly enthralling but it worked. France had four clean sheets at the World Cup, two in the knockout stage and the defence never looked under duress.
Deschamps may still be criticized or labelled a "lucky coach" but all he has to do is show a photo of France lifting the World Cup to silence those claims.
LOSERS
Set-piece defending
Set pieces were a major factor in the final's first three goals. Even the handball leading to Antoine Griezmann's penalty came off a corner kick.
All three of the deliveries troubled the opposing defence. The Croatians were almost late in reacting to the ball from Griezmann prior to the Mario Mandzukic own goal. Then France failed to clear Luka Modric's pass before Ivan Perisic levelled the score. It occurred again when Perisic was adjudged to have handled the ball illegally.
Poor communication usually leads to those situations. In France's case, it didn't ultimately hurt their chances. But it proved lethal for Croatia.
The goalkeepers
Again, Hugo Lloris's howler didn't really affect the final outcome and Danijel Subasic's questionable goalkeeping could've led to a different result.
That doesn't change the fact that this wasn't exactly a goalkeeping clinic. Subasic, possibly screened by his defenders, left the entire right side of his goal open for Paul Pogba for the third French goal. Then Mbappe's goal sneaked underneath him, but it was a pretty tame shot.
Right before Mbappe shot the ball, it was evident that Subasic was not set for the strike. He is more upright when he should be jockeying, which gives him more power in his legs to jump across the goal and obviously keeps him closer to the ground.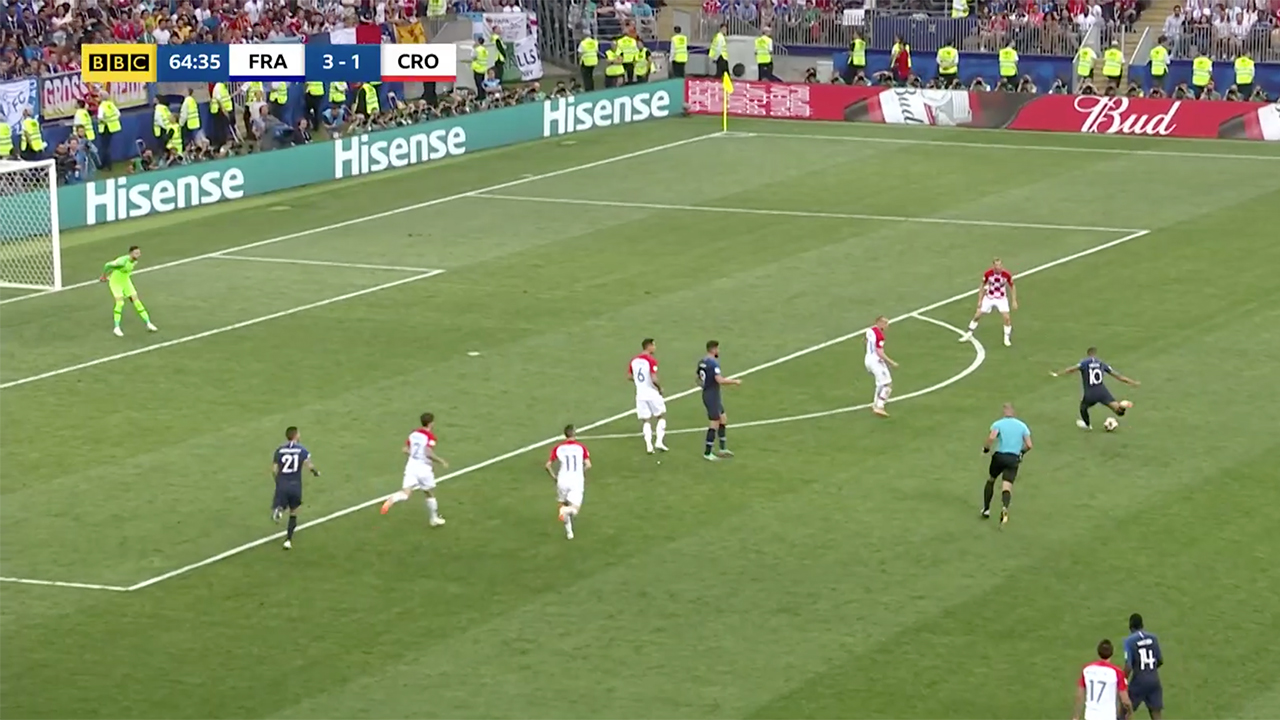 As Mbappe's releases the shot, Subasic is practically standing. This means he has to reach down even further, with no momentum, and it allows the ball to creep underneath him.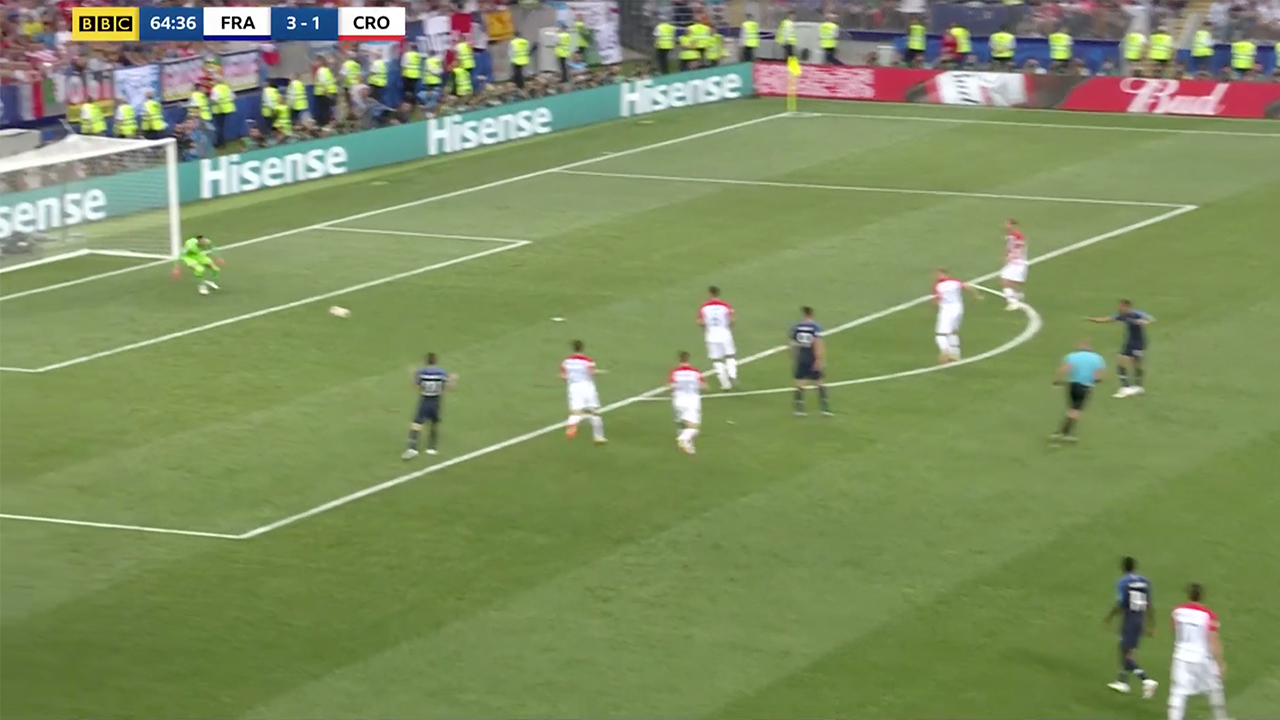 The Croatian defence should have made a better effort to close down both Pogba and Mbappe, but Subasic did himself no favours, either.
Nestor Pitana
The decision from the Video Assistant Referee (VAR) officials to check if Ivan Perisic handled the ball late in the first half was a blasphemous choice.
It was even more bizarre that the match referee, Nestor Pitana, deemed it to be a deliberate handling of the ball and a "clear and obvious" error, which is when VAR is supposed to be used.
This is why the FIFA law stating a "deliberate" handling of the ball in the box leads to a penalty is so controversial. It's a subjective rule, so therefore, it should not be reviewed.
The awarding of that penalty led to a crucial goal right before halftime. That dramatically changes the momentum of a final, which cannot be the case.
[relatedlinks]