France is back in the World Cup final for the first time since 2006 after edging Belgium 1-0 in their semifinal match on Tuesday.
Samuel Umtiti scored the winner, which was a fitting conclusion considering how immense the French defence has been all tournament long.
Here are three winners and three losers from Tuesday's semifinal.
WINNERS
French defence
Not for the first time at this World Cup, the French defence delivered another majestic performance.
France allowed just nine shots (three on target) and limited Belgium's distribution in the final third, especially around the box. Only 21 touches were made in the penalty area by the Belgians.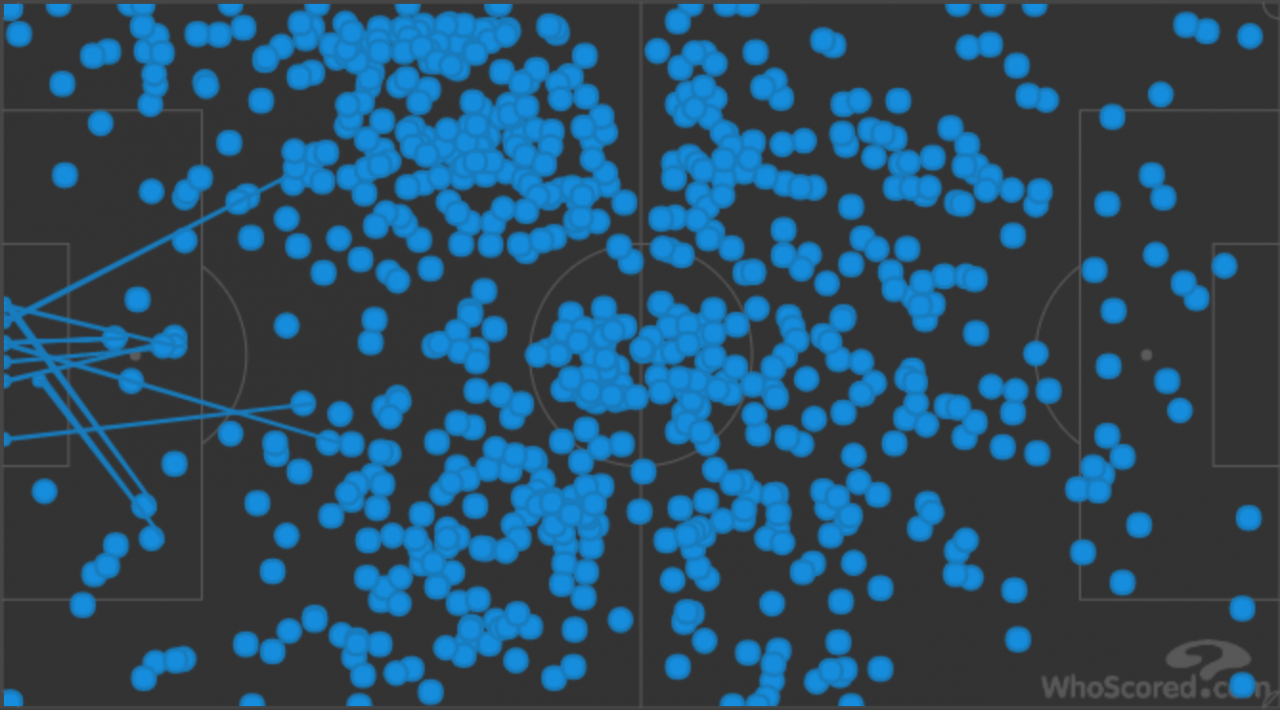 Even when Kevin De Bruyne or Eden Hazard were free in open space and hit a shot, Hugo Lloris made the crucial save. Generally, though, Belgium's buildup in the attacking third was significantly lacking compared to France.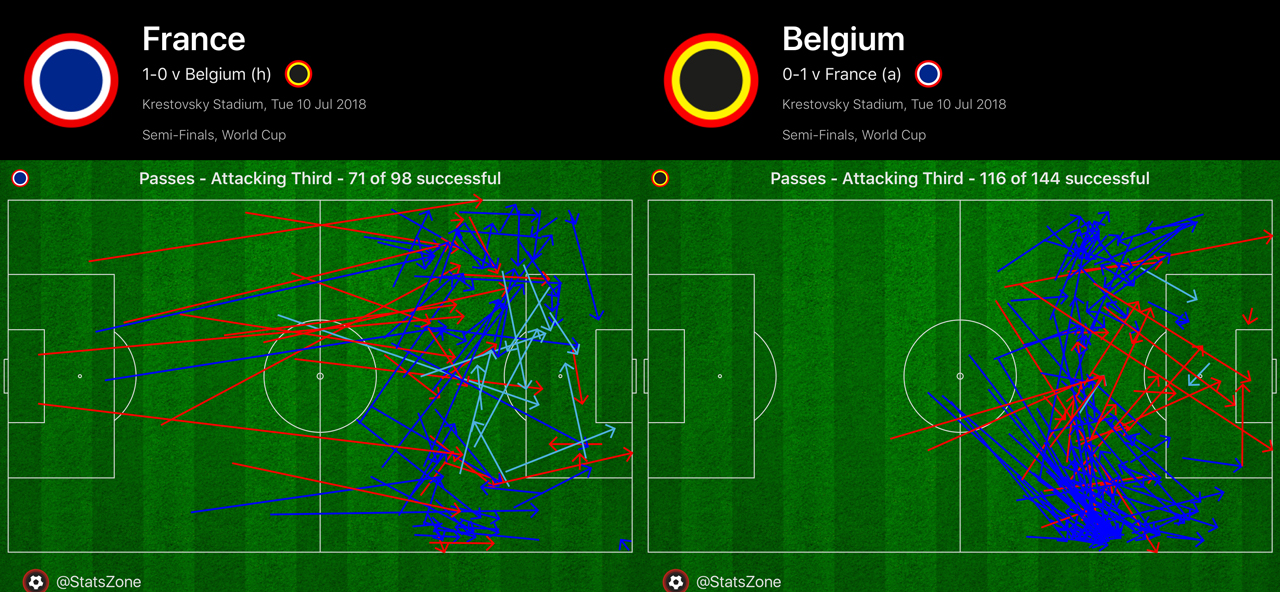 Expected goals – an advanced analytic used to determine the quality of a shot – backs up the latter claim.
Overall, it was a magnificent showing from France's defence, with Samuel Umtiti adding the exclamation point with his towering header in the 51st minute.
France's midfield trio
As strong as France's defence performed, N'Golo Kante, Paul Pogba and Blaise Matuidi were integral to the victory as well.
In the opening 30 minutes, Belgium's midfield of Axel Witsel, Marouane Fellaini and Mousa Dembele pressed France in the centre, won possession consistently and restarted their attacks.
Eventually, Kante, Pogba and Matuidi opted for a more direct approach when they had the ball in their defensive third. This led to some dangerous counter-attacks through Kylian Mbappe and Antoine Griezmann. Wasteful finishing was the only reason the match was scoreless at halftime.
Pogba and Kante were especially brilliant with their distribution inside their own half. Pogba ended up creating three quality chances for France, too.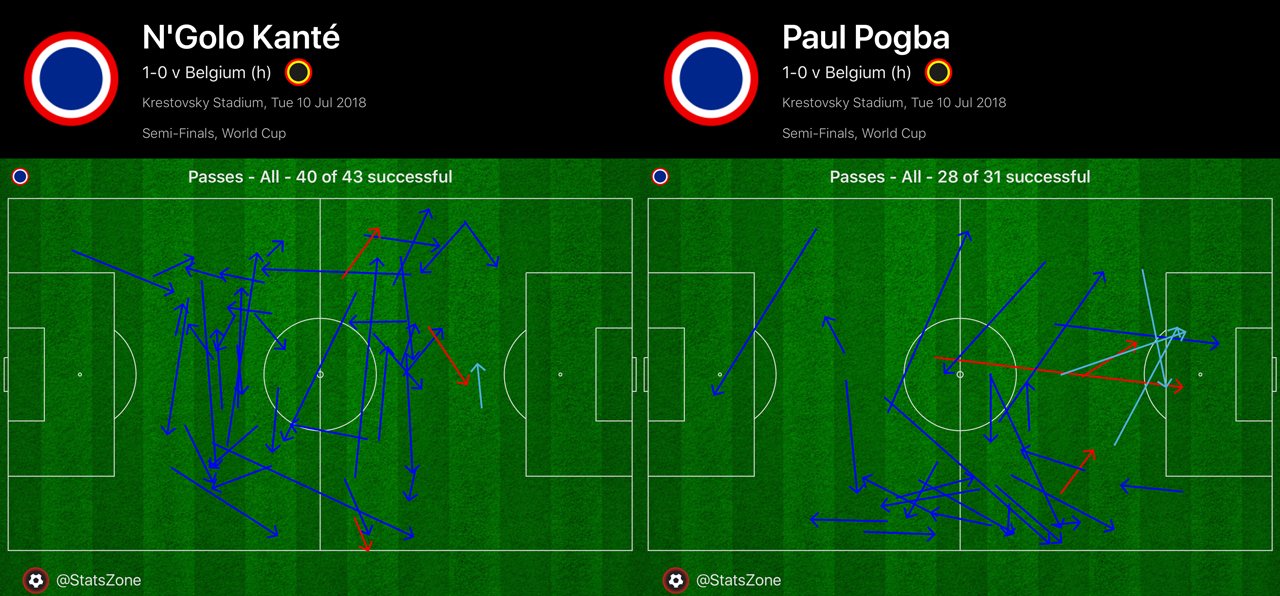 In total, the French midfield completed a combined 15 ball recoveries and 12 tackles, ensuring that De Bruyne, Belgium's main playmaker, was held in check.
Eden Hazard
Even in defeat, Eden Hazard attempted everything possible to try and nick an equalizer for Belgium.
Hazard completed more attacking-third passes (26) and take-ons (10) while attempting two shots.
Unfortunately for Hazard, he just missed the target on two promising-looking attempts. He also wasn't aided by Belgium resorting to endless crosses in the final moments of the second half, either.
[snippet id=3758859]
LOSERS
Belgian midfield
It was an encouraging start for Belgium. They controlled possession, penetrated the French defence on a few occasions and appeared to have their southern neighbours on their heels.
Eventually, that momentum faded and France simply shut down the Belgian midfield in the final third.
Unlike the Brazil game, France's defence and midfield were far more conservative with their positioning. The absence of Casemiro and the return of Marcelo allowed Belgium to exploit tons of space in behind, especially Brazil's left side via Romelu Lukaku.
That is why Belgium failed to create any chances in the box.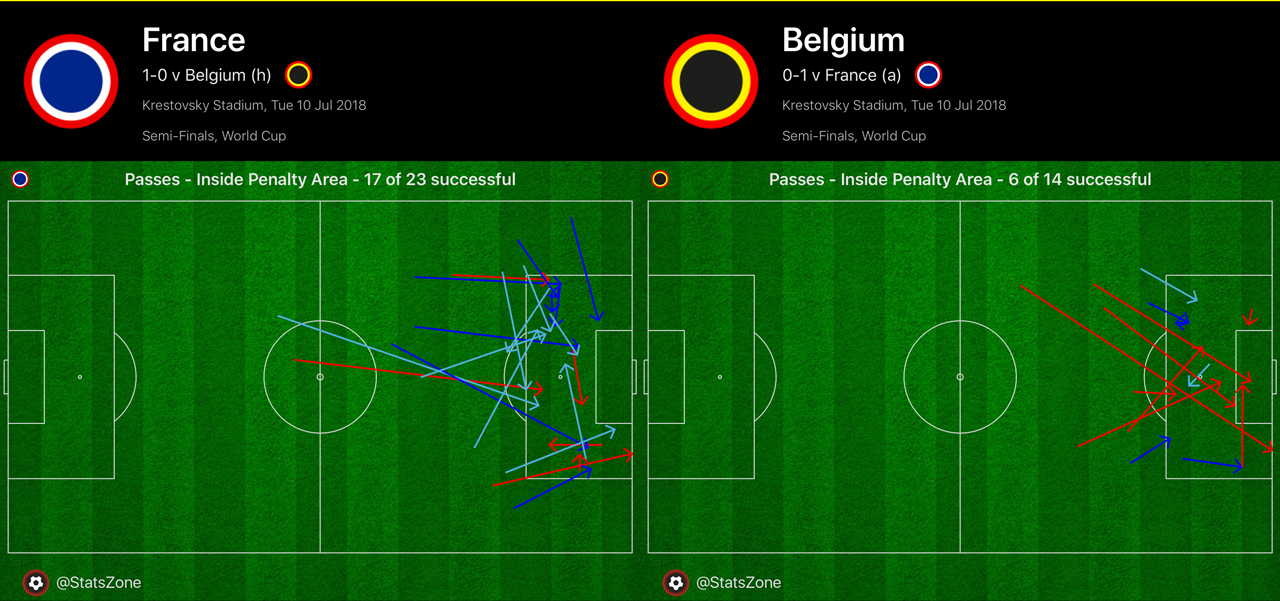 Based on the additions of Fellaini and Dembele, it's easy to assume that Roberto Martinez was more concerned with France's threat on the counter.
The strategy might've paid off if the corner before Umtiti's goal had been cleared, too. But alas, it was not and France is in the final at Belgium's expense.
Romelu Lukaku
The player who suffered the most after Martinez's tactical tweak was Romelu Lukaku.
The Belgian striker finished the match with one shot and a joint team-low 22 touches, level with substitute Dries Mertens.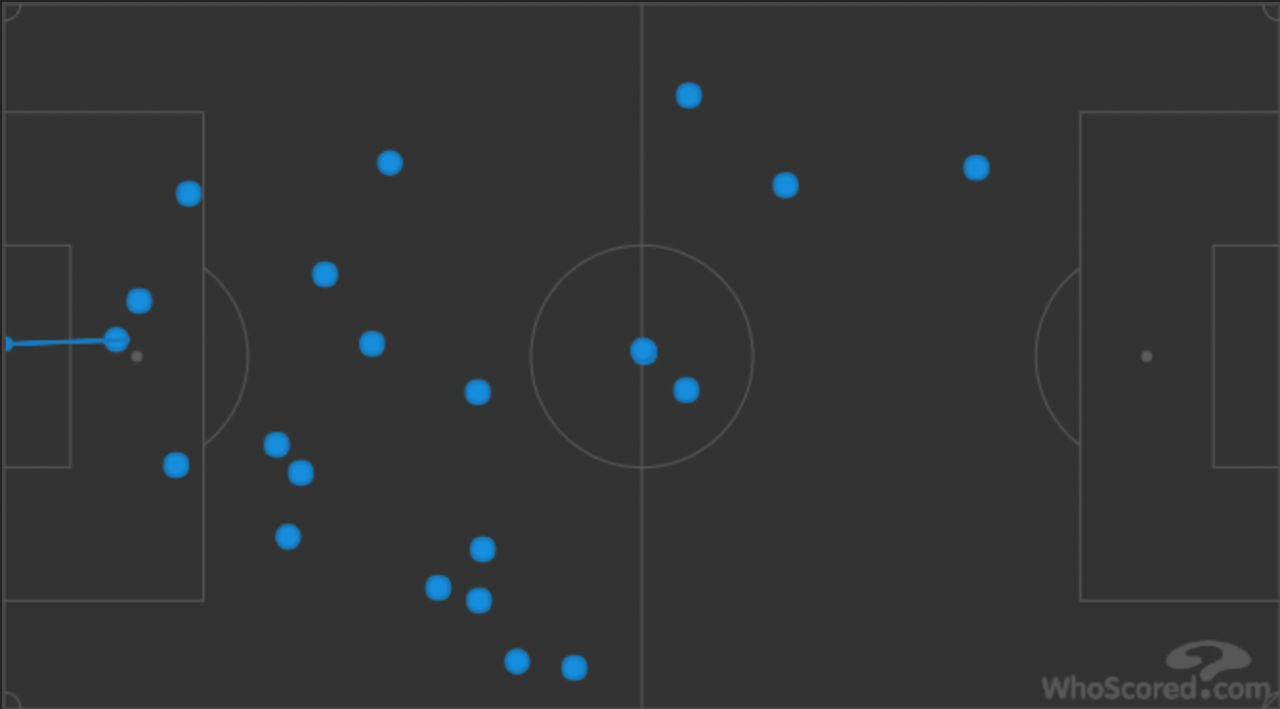 Only four of those touches were in the box, which speaks to France's defensive solidity. However, if Lukaku is asked to hold up the ball and be a decoy, he's nowhere near as effective.
After a wonderful game against Brazil in the quarterfinal, this was a rather unfortunate ending for the Manchester United man, who was quite solid throughout tournament.
Belgium's "golden generation?"
Belgium's starting 11 versus France had an average age of 28.5 years. Romelu Lukaku (25), Thibaut Courtois (26), Eden Hazard (27), Kevin De Bruyne (27) and Nacer Chadli (28) are still at could realistically contribute in 2022, but this World Cup might've been the final opportunity for many others.
Apart from Toby Alderweireld (currently 29 years old), most of this defence will be at least 35 years old by the time the next World Cup kicks off. That is Belgium's No. 1 concern heading into the next cycle.
However, this Belgian side still managed to reach the World Cup semifinals for the first time since 1986, when their last "golden generation" was in its prime.
But there is no hiding the disappointment. To be so close to lifting the trophy, with everyone in form, losing in the semis is tough to accept.
This group can make amends at the Euros in two summers' time, but the 2022 World Cup may be one tournament too far.
[relatedlinks]