VANCOUVER—When the Seattle Sounders and Toronto FC met in the Major League Soccer championship final last December, a record number of Canadians—estimated at more than 4.2 million—watched at least some part of the match.
Never mind that the MLS Cup all ended in penalties: by the numbers, the event was a massive success.
Less successful, though, are the league's overall TV ratings in Canada. According to MLS commissioner Don Garber, that's something the league is looking to change.
Garber, who arrived in Vancouver this week to speak at the Vancouver Whitecaps' season launch event, was clear about his ambitions north of the border: to make MLS relevant in Canada.
"I'm very pleased with what's happening here in Vancouver," Garber said at a roundtable event with the media. "I'm certainly pleased with what's gone on in Toronto of late. Montreal has been doing very well in their market. But our task over the next number of years is to connect the dots between those three cities and create a national fan base."
The key to that growth, Garber indicated, will come not from expansion north of the border, but instead from a variety of efforts aimed at making MLS more enticing to both fans and players.
Perhaps the most interesting of these efforts is the league's decision to "subsidize a Canadian team's efforts to bring a Canadian designated player into Major League Soccer."
In other words, the Whitecaps, Toronto FC and Montreal Impact could use financial assistance from the league to make a push at signing the top Canadian players in the world, all of whom currently play overseas.
Bringing in top Canadian players such as Atiba Hutchinson, who currently plays for Besiktas in the Turkish Super Lig, could help boost interest from fans of the global game—that is, fans who follow soccer abroad but who have yet to develop an interest in watching MLS.
"We do need to bring as many of the top Canadian players home to Canada to play in Major League Soccer," Garber said. "We want our league and our clubs to be a league of choice. That's a league of choice for fans, a league of choice for coaches and administrators. It's also a league of choice for players."
Garber noted that high profile players such as Jozy Altidore and Michael Bradley have given the league an important "brand and marketing profile." The same would likely be true of the impact that a handful of Canadians could have—Hutchinson, say, or Burnley's Scott Arfield.
While the league is trying to encourage Canadian teams to sign Canadian DPs, there has been no movement on changing the rules to allow Canadians playing on U.S.–based MLS teams to count as domestics.
Garber referred to the second-tier North American Soccer League's recent move to count Canadians as domestics as "a violation of U.S. law," though he also insisted that the question of Canadians taking up an international roster spot would "resolve itself" in the future thanks to some recent MLS rule changes that allow exemptions to a greater number of Canadian players.
Ensuring that teams feature top Canadian talent is just one part of the solution, though. The tricky part is getting TV viewers to tune in.
In an attempt to boost ratings this year, the league is taking a page from the National Hockey League playbook. Just as the NHL increased the profile of certain games by billing them as "events"—think the Heritage Classic—MLS is looking at generating buzz for special matches in Canada the way they've done with Rivalry Week and Decision Day south of the border.
"We're working with our clubs to come up with a Canadian commercial strategy where we can get behind some of the big events that we have that have created points of interest for us down in the States," Garber said, noting that the league would be hiring staff based north of the border to help facilitate these events.
"All leagues need special moments," he explained of the strategy.
Just whether those moments will be enough to raise the league's popularity across the nation remains to be seen. But as Garber noted, it starts with the clubs first.
"We're looking to figure out ways that we can grow our national television ratings," he said. "In order to do that we need to make the sport—our league—more relevant here, and we need to make our clubs more popular in their local markets."
In other words, for Vancouver, Toronto and Montreal, there's room to grow—and work to be done.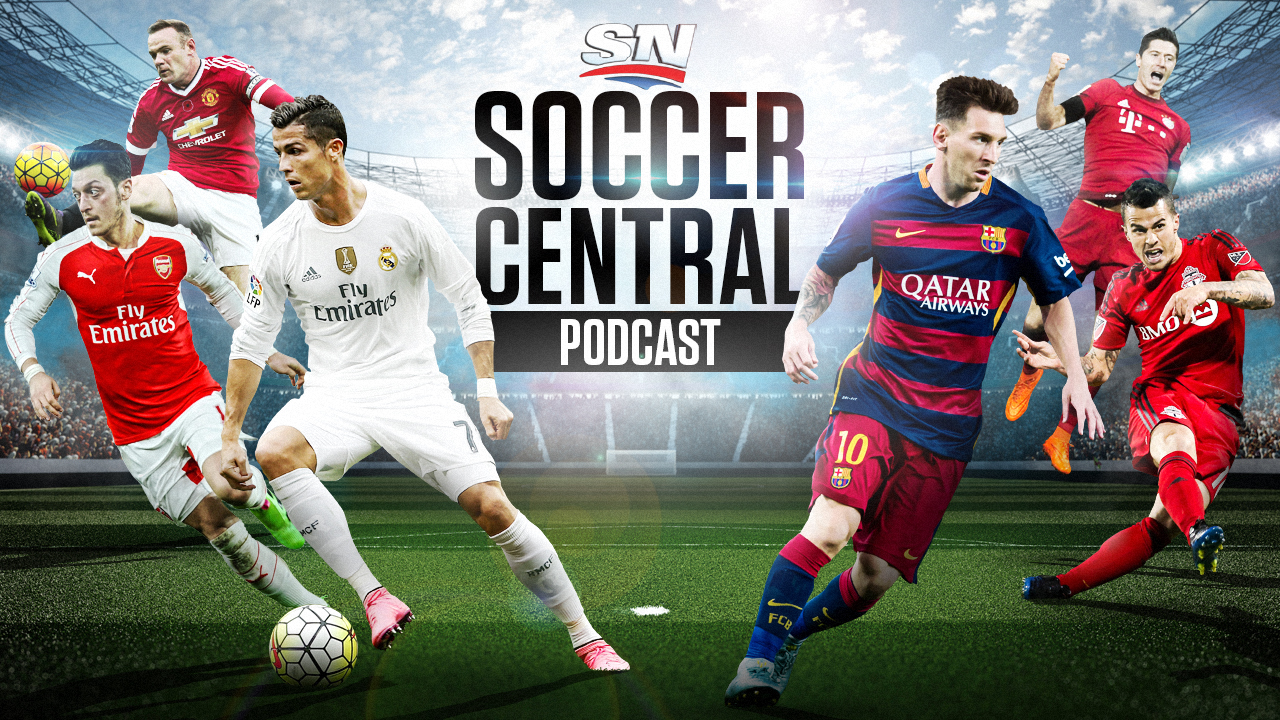 Sportsnet's Soccer Central podcast (featuring James Sharman, Thomas Dobby, Brendan Dunlop and John Molinaro) takes an in-depth look at the beautiful game and offers timely and thoughtful analysis on the sport's biggest issues.
Listen now || iTunes || Podcatchers