A lot happened in 1966.
The space race between the United States and the Soviet Union was being contested, the Vietnam war continued, the mini skirt hit stores around the world and Adam West starred as Batman for the first time.
But nothing that happened 50 years ago is remembered with such rose-tinted nostalgia as England's World Cup win—its only World Cup win to date.
Indeed, the legend of 1966 transcends soccer, with England's extra-time win over West Germany and Geoff Hurst's hat trick as much of a sporting landmark as a societal one. It's used as a sepia-tinged throwback to a time when England was still a world force, when the country was a leader in almost every way, in almost every field. They had The Beatles, after all.
Eulogies will be written and memories reminisced over this weekend, with Saturday marking exactly 50 years since Sir Alf Ramsey's men conquered the world. The Three Lions might have exited Euro 2016 this summer with little more than a whimper, but minds will be cast back to when they roared louder and fiercer than any other.
But what impact has such nostalgia had on the prospects of the English national team in the half-century since? The nation has yet to make a single appearance in the final of a major tournament since they faced West Germany at Wembley Stadium on Jul 30, 1966, with England now international soccer's greatest underachievers. What is the legacy of their only World Cup victory?
England still uses 1966 as a benchmark for what is expected of the country's current team, regardless of whether it is fair to place such a burden on the shoulders of their Three Lions. Sir Bobby Moore and Sir Bobby Charlton are still considered defining figures of the English game, with the nation yet to produce a single player that could eclipse them.
It's all somewhat desperate for a country with the soccer pedigree of England. New stars are born in the Premier League on a seasonal basis, but the national team sill wears a single star above its crest in tribute to a triumph of a bygone age. A statue of Moore still stands at the front entrance to Wembley Stadium, with the silhouette of the 1966 World Cup-winning team still cast against English soccer to this day.
Britain can no longer boast of its victory in the Second World War because of the wars it has lost since, yet England still readily talks about its triumph in the 1966 World Cup like a spurned lover longing for the one that got away. It's time the country and everyone involved with English soccer moved on and finally consigned their historic glory of 50 years ago to history.
New manager Sam Allardyce would be grateful if he is permitted to take charge of the England team without reminders of the country's once glorious days everywhere he looks. The former Sunderland and West Ham boss needs to recalibrate the national's soccer scene, setting modest targets in order to begin the process of recovery.
Of course, it's only natural that 1966 should be remembered every so often, but England must stop using it as a cornerstone of their footballing identity as well as their national identity. The English national team finds itself at a crucial juncture following the exit of Roy Hodgson and the subsequent appointment of Allardyce as his successor. This is the perfect chance to firmly leave what has happened in the past, good or bad, in the past.
Although, this seems unlikely. There has been talk of reclaiming the English style of play, whatever that truly is, in light of Allardyce's appointment. Clamour is building for the national team to ditch its contrived efforts to stylistically match their continental counterparts, instead focusing on what they do best—again, whatever that means. An English philosophy for the English national team.
And so the 1966 eulogies and flashbacks to the good old days will most probably continue to flow as England grapples with its identity crisis, both in a footballing and societal sense. Every major tournament will be preceded by questions of whether the Three Lions can emulate their glorious predecessors, with very little sense of self-awareness. Surely even the most fervent England fan must recognize the tedium? They think it's all over. It really should be by now.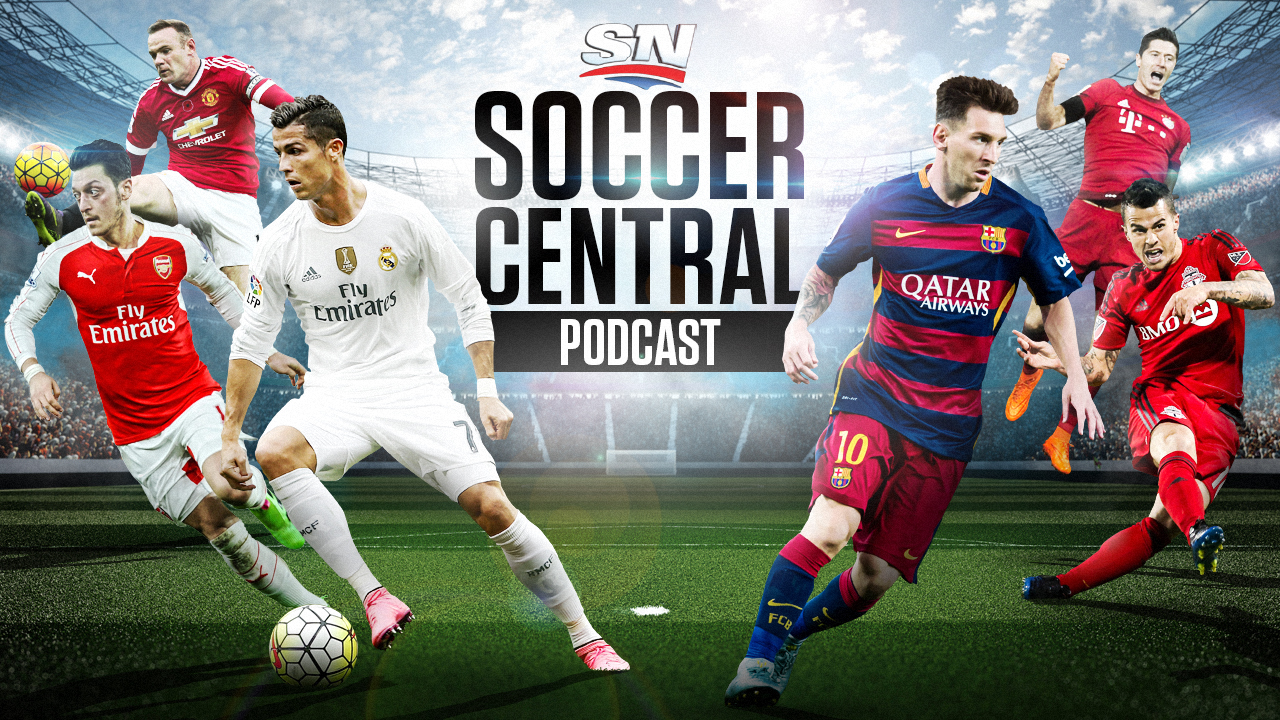 Sportsnet's Soccer Central podcast (featuring Thomas Dobby, Brendan Dunlop, John Molinaro and James Sharman) takes an in-depth look at the beautiful game and offers timely and thoughtful analysis on the sport's biggest issues.