With the news that Erin McLeod's knee injury will keep her out of the Rio Olympics, the spotlight has been thrust upon the Canadian women's team goalkeepers who will take the bulk of the work on their shoulders going forward.
The loss of McLeod is, undoubtedly, huge. In her more than decade-long career, she's backstopped Canada to an Olympic bronze medal, made 115 appearances and recorded an impressive 43 clean sheets.
Off the pitch, she's a leader and a mentor to the bright-eyed youngsters making their way through the Canadian program. While it won't be easy to replace her, Canada has the talent to make her absence less painful.
In the early to mid 2000s, McLeod, along with Karina LeBlanc and Taryn Swiatek, split goalkeeping duties for Canada. Swiatek retired in 2008, opening a spot for Stephanie Labbe to join the trio. LeBlanc hung up her cleats for good last summer after a fruitful career and Labbe moved into the No. 2 spot behind McLeod. Now, Labbe is the most experienced 'keeper on the Canadian roster and she'll follow in the footsteps of McLeod and LeBlanc, paving the way for the likes of Sabrina D'Angelo and Kailen Sheridan.
Here is a closer look at Canada's top three goalkeepers with McLeod out:
Stephanie Labbe
The 29-year-old is no stranger to high-pressure situations in goal. She spent five seasons playing professionally in Sweden, splitting time with Pitea IF and KIF Orebro. During her tenure with Pitea, she helped the relegated club work its way back to the first division, the Damallsvenskan. While she was there Orebro qualified for the UEFA Champions League, finish second overall in Damallsvenskan and she was named one of the country's top three goalkeepers in 2014.
Labbe has since moved on to the Washington Spirit of the National Women's Soccer League in the United States. This year marks her NWSL debut and she's likely to see big minutes with the club once the season starts in mid-April. She also has the luxury of having two fellow Canadians on her team: Diana Matheson and Shelina Zadorsky. It's a bonus to be on the same squad as Zadorsky, who will likely be starting next to Kadeisha Buchanan in the centre-back position in Rio—they can form a communication system in Washington and learn each other's tendencies ahead of the Olympics.
While Labbe wasn't a member of the 2012 Olympic team because she was on a hiatus from the national program, she served as an alternate for the 2008 group that traveled to Beijing.
Many of her national teammates have commented on the strength of her goal kicks, noting both her accuracy and distance as some of the best they've seen.
Sabrina D'Angelo
Sportsnet spoke with the 22-year-old last summer when she was in the middle of her first professional season with the NWSL's Western New York Flash. Since then, she was given allocated status by the Canadian Soccer Association with the Flash and earned a clean sheet in her debut with the senior squad.
D'Angelo's progression has been impressive. She entered the national program as a 14-year-old in 2007, when she attended a U-17 camp with then-coach Bryan Rosenfeld. She would go on to represent Canada as a starter at the 2010 FIFA U-17 Women's World Cup (three games, one clean sheet and three goals against), the 2012 CONCACAF Women's U-20 Championship (five games, four clean sheets and two goals against) and the 2012 FIFA U-20 Women's World Cup (three games, one clean sheet and two goal against).
During her college career at South Carolina, she graduated with the school's record for career minutes in goal, and matches both played and started by a goalkeeper. She was the squad's captain in 2014, before a wrist injury took her away from her goalie duties. She would go on to dress as an outfield player for the Gamecocks during the quarterfinals of the national championship.
Kailen Sheridan
This fall, she'll be embarking on her senior year at Clemson University. She's one of the school's most important players, after logging 1661 minutes (18 games, seven clean sheets) in 2015. The 20-year-old finished with a record of 11-4-2 and a 1.03 goals against average as a junior.
Sheridan earned her first senior call up for Canada earlier this year at the Algarve Cup, and she recorded a clean sheet in her debut against Iceland. She'll likely play the role of an alternate at the Olympics, much like Labbe did eight years ago, which will be a valuable learning experience for her.
Her international experience includes the 2012 CONCACAF Women's U-17 Championship (five games, three clean sheets, and two goals against), the 2012 FIFA U-17 Women's World Cup (four games, two clean sheets and two goals against) and the 2014 FIFA U-20 Women's World Cup (four games, one clean sheet and five goals against).
It's interesting to note that six players from the 2014 U-20 group have graduated to the current senior program with her: Janine Beckie, Kadeisha Buchanan, Jessie Fleming, Ashley Lawrence, Nichelle Prince and Rebecca Quinn.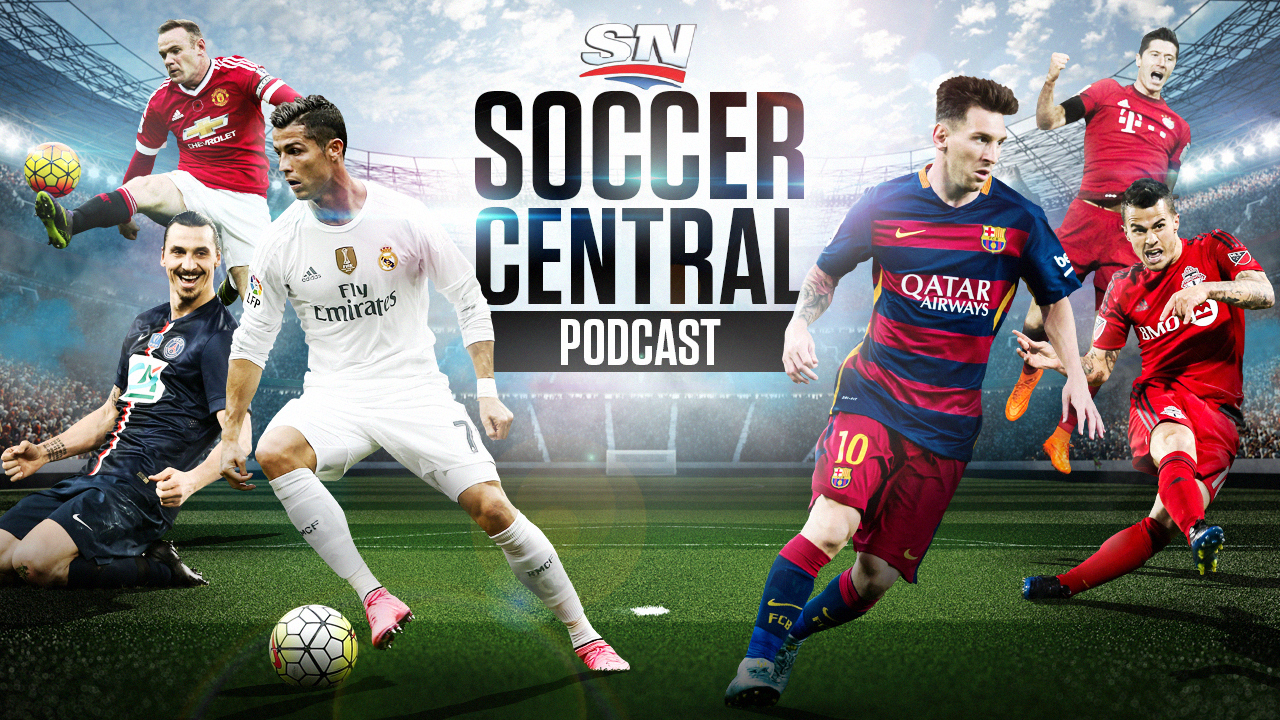 Sportsnet's Soccer Central podcast, hosted by James Sharman, takes an in-depth look at the beautiful game and offers timely and thoughtful analysis on the sport's biggest issues.